3 hr 16 min ago
US has asked 12 Russian UN diplomats to leave the country, Deputy Ambassador confirms
From CNN's Richard Roth
The United States has asked 12 Russian United Nations diplomats to leave the country due to their alleged engagement in "activities that were not in accordance with their responsibilities and obligations as diplomats," Ambassador Richard Mills, Deputy Representative of the United States to the United Nations, said during a UN Security Council meeting Monday afternoon. 
Russian Ambassador to the UN Vassily Nebenzia responded by saying Mills' explanation of the expulsions was "not satisfactory." 
The US Mission to the UN also said in a statement that the 12 Russian diplomats were "intelligence operatives…who have abused their privileges of residency in the U.S. by engaging in espionage activities that are adverse to our national security."
"We are taking this action in accordance with the headquarters agreement. Today's action has been in the works for several months," US Mission spokesperson Olivia Dalton said.
Nebenzia first announced the news of the expulsions during an earlier press briefing at the UN Monday afternoon. He said he did not know which 12 diplomats were among those asked to leave, but said US officials visited the Russian Mission to the UN and delivered a letter demanding that they leave the country by next Monday, March 7.
"I've just received information that the US authorities have undertaken another hostile action against the Russian Mission to the United Nations grossly violating their commitments on the host country agreement that they undertook," Nebenzia told reporters. "They just visited the Russian Mission and gave us a note prescribing us to do what they demand."
CNN has also reached out to the State Department for more information.
CNN's Kylie Atwood and Pooja Salhotra contributed to this report.
3 hr 5 min ago
UK communications regulator launches 15 investigations into Kremlin-backed news channel
From CNN's Niamh Kennedy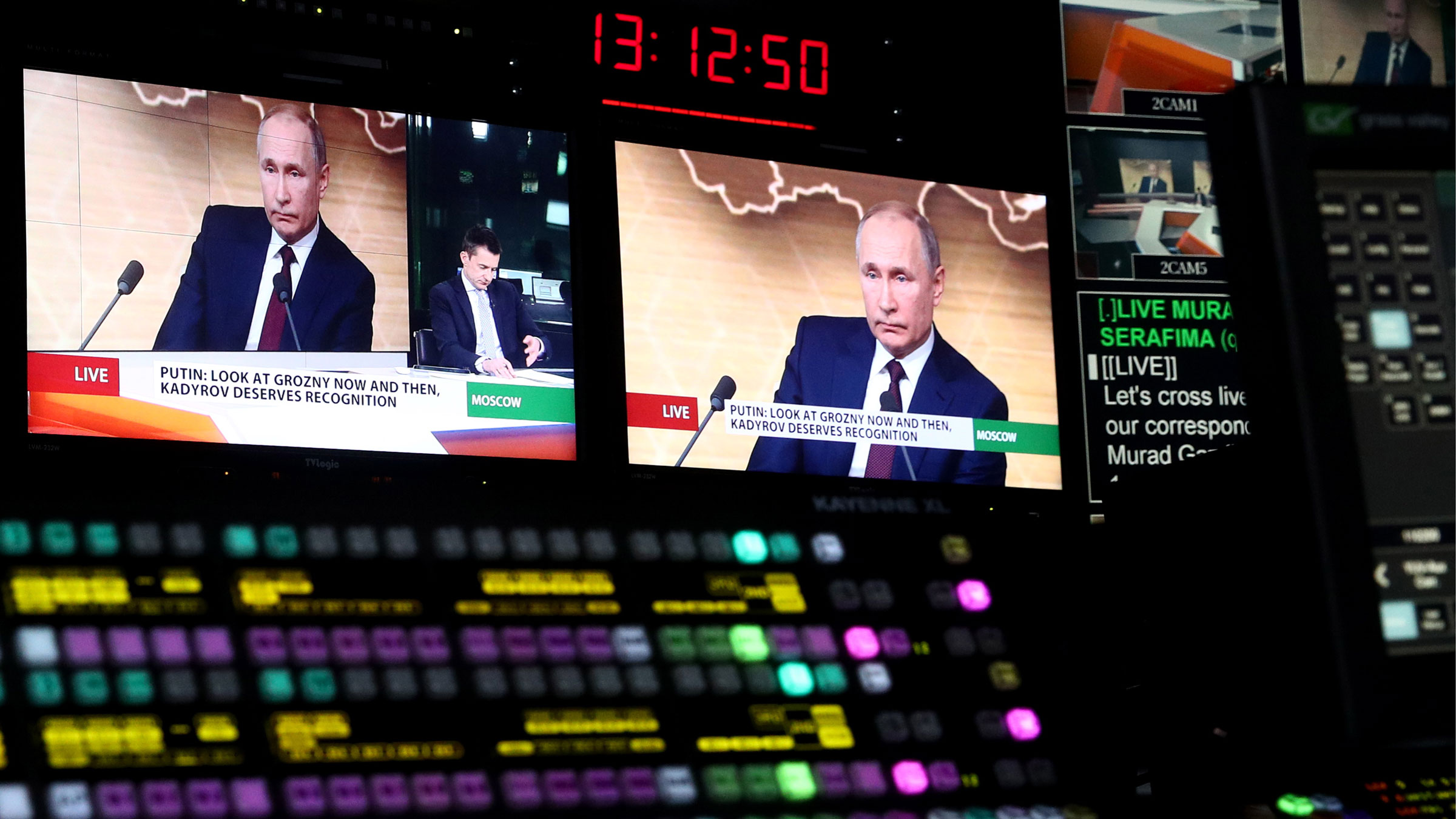 The UK's communication regulator is launching 15 investigations into Russia Today (RT), the Kremlin-backed news channel.
The announcement same Monday via a statement.
Ofcom — the UK's communications regulator — said it had "observed a significant increase in the number of programs on the RT service that warrant investigation under our Broadcasting Code."
Last week, UK Culture Secretary Nadine Dorries asked Ofcom to review RT's operation in Britain. The regulator replied to Dorries saying it had "stepped up our oversight" in light of the "serious nature of the crisis in Ukraine."
The investigations "relate to 15 editions of the hourly News program broadcast on RT on 27 February 2022 between 05:00 and 19:00 inclusive" and will be – "expedited, given the severity and urgency of the current crisis," Ofcom said Monday. 
Ofcom's Chief Executive Melanie Dawes added that "given the serious, ongoing situation in Ukraine, we will be concluding our investigations into RT as a matter of urgency."
The regulator acknowledged that "when reporting on an armed conflict" it can be "difficult for broadcasters to verify information and events" but that it is "imperative that they make every effort to do so."
3 hr 22 min ago
International Criminal Court opens investigation into Russian invasion of Ukraine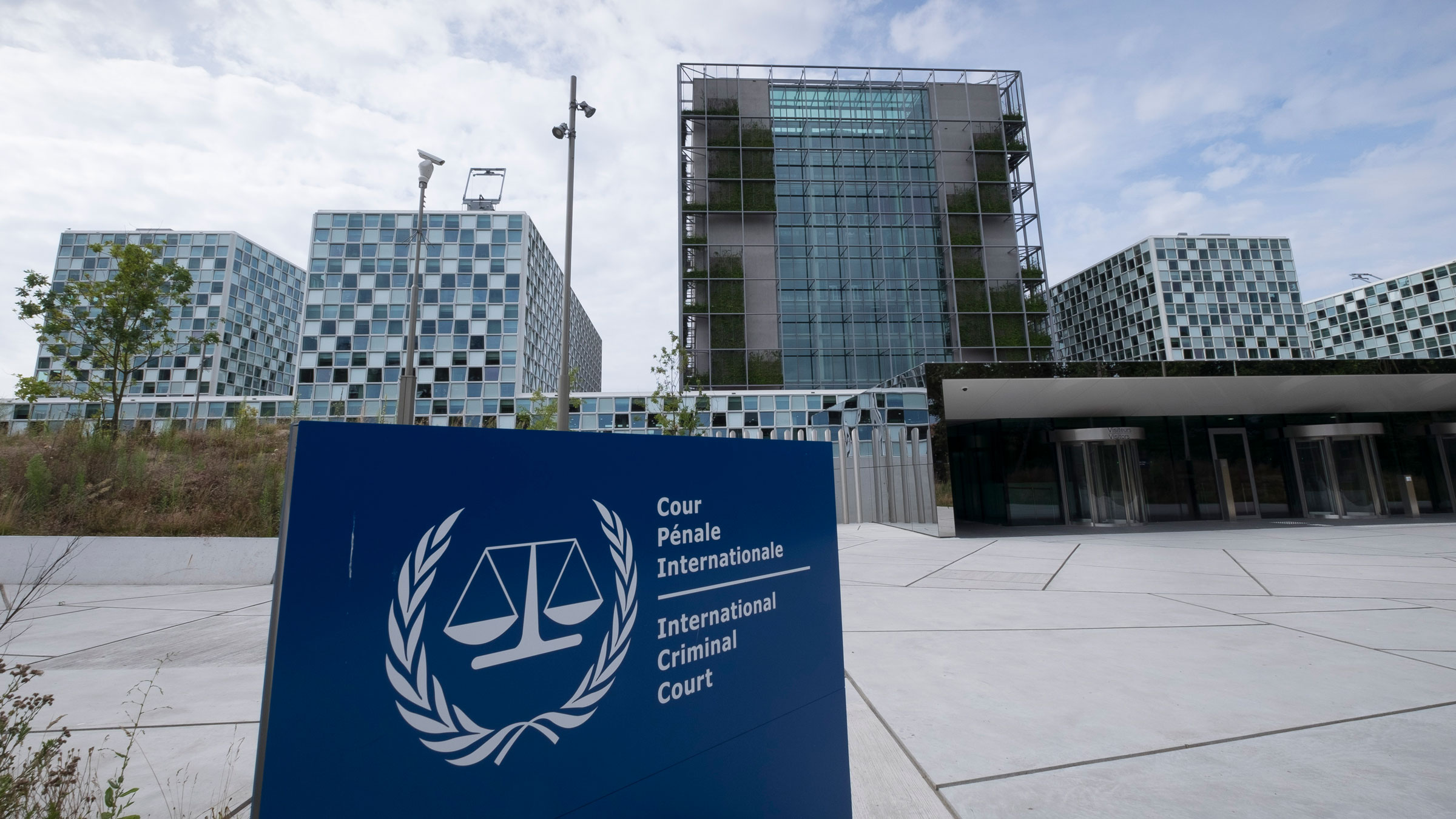 The International Criminal Court in the Hague, Netherlands, will open an investigation into Russia's invasion of Ukraine as "rapidly as possible," ICC Prosecutor Karim A.A. Khan said in a statement Monday.
Following a preliminary examination into the situation, Khan said he confirmed that there is a reasonable basis to "believe that both alleged war crimes and crimes against humanity have been committed in Ukraine." 
3 hr 31 min ago
Russia will continue to ensure realization of its national interests despite sanctions, foreign ministry says
From CNN's Alla Eshchenko and Josh Pennington
In a statement Monday, the Russian Foreign Ministry lashed out against the EU's plans to provide arms to Ukraine, adding that Russia will continue to ensure the realization of its national interests despite sanctions.
"EU citizens and structures involved in supplying lethal weapons and fuel and lubricants to the Armed Forces of Ukraine will be responsible for any consequences of such actions in the context of the ongoing special military operation. They cannot fail to understand the degree of danger of the consequences," the Russian Foreign Ministry's statement read.
The statement went on to diminish Western sanctions, saying that Russia will continue to ensure the realization of its national interest.
"Another myth that had been propagated by the EU in the past — that their unilateral restrictions, which are illegitimate under international law, are not directed against the Russian people — has been finally dispelled. Brussels functionaries, who until recently portrayed themselves as our country's 'strategic partner', are not hiding any longer: they intend to inflict maximum damage on Russia, hit its weak points, seriously destroy its economy and suppress its economic growth," the statement read.
The statement continued: "We want to assure you it will not. The actions of the European Union will not go unanswered. Russia will continue to ensure the realization of its vital national interests without regard to sanctions and their threats. It is time for Western countries to understand that their undivided dominance in the global economy is long a thing of the past."
4 hr 8 min ago
Russia well behind its own schedule for Ukraine invasion
From CNN's Nick Paton Walsh in Odessa
A western official told CNN there was a "failure on the first day to destroy Ukraine's air defenses" by Russia and that it was "well behind the schedule it set," for the invasion. Russia has about half the forces it massed on Ukraine's borders "forward and operating in Ukraine," the source added.
Earlier on Monday a senior US defense official said that it is their assessment Russia has committed nearly 75% of its military power that it had arrayed around Ukraine ahead of the invasion.
The official said they were concerned with the "risks that come with a lack of Russian progress" especially the "use of rockets today and tube artillery — in Kyiv and Kharkiv — which risks being far more indiscriminate."
The official said while there had been "some progress in the south" — with forces that come out of Crimea having some gains — "in other areas we have not seen a lot of progress in maneuver."
The official declined to give a figure for Russian casualties but noted that in the first days Russia's defense ministry denied having any, but later had to admit to some. They said this was "what we would assess to be a significant number of casualties. Their ability to hide that is over. The impact of this operation will be seen and felt back in Russia itself."
4 hr 3 min ago
Missile strike in Kyiv region destroys dormitory and residential buildings, Ukrainian official says
From Katharina Krebs
A missile strike earlier today on Vasylkiv, Bila Tserkva and Kalinovka in the Kyiv region destroyed a five-story dormitory and two five-story residential buildings, Ukraine's Ministry of Interior said.
Three state emergency service units are on their way to provide assistance to the dormitory that was hit in Bila Tserkva.
Emergency service units are not en route to the two five-story residential buildings in Vasylkiv and Kalinovka because the shelling is ongoing.
4 hr 4 min ago
Putin placing Russian nuclear weapons on high alert is "as unnecessary as it is escalatory," Pentagon says
From CNN's Ellie Kaufman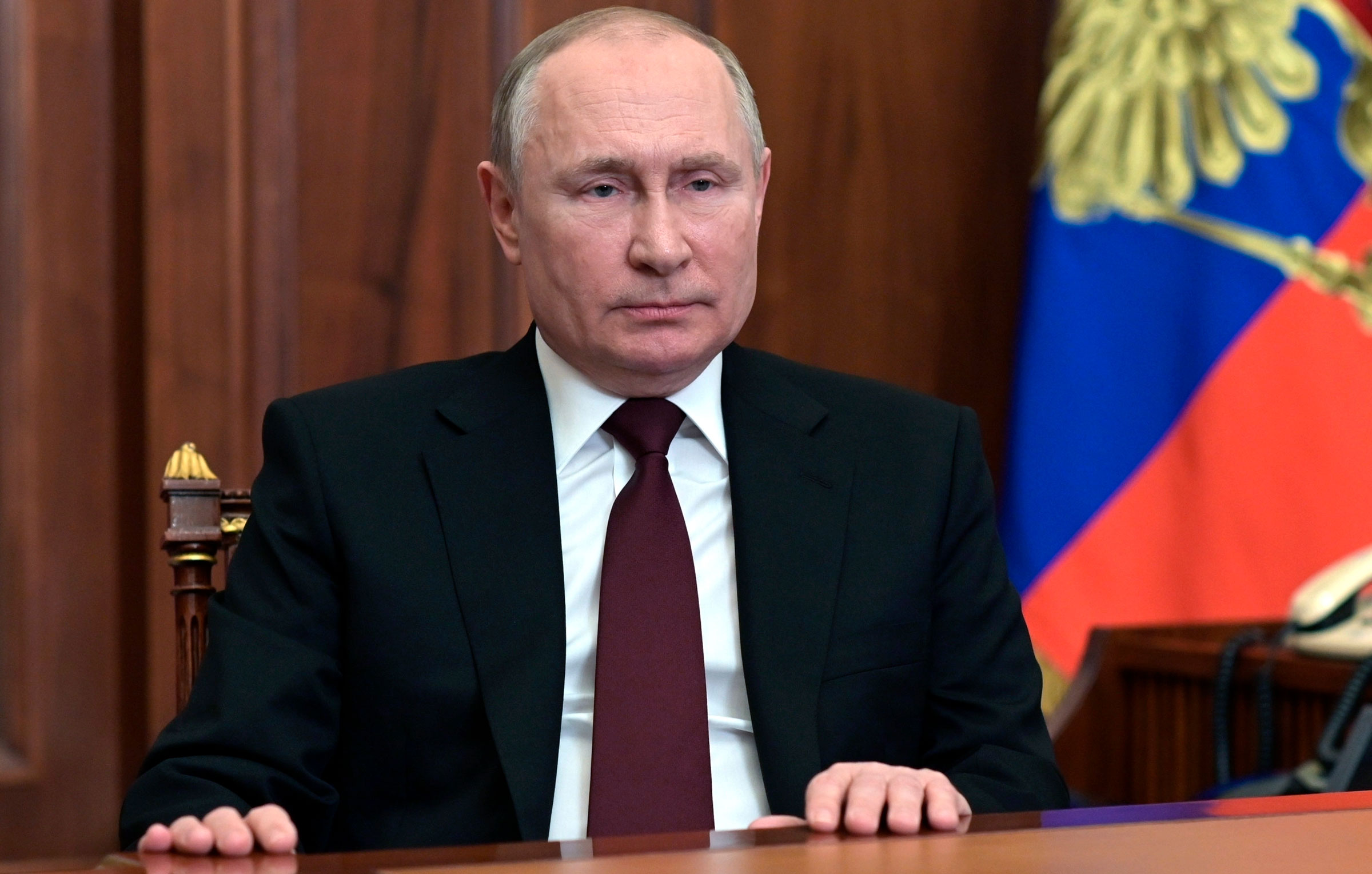 After Russian President Vladimir Putin announced that Russia's deterrence forces — including its nuclear weapons — have been placed on high alert, the Pentagon responded by calling the announcement "as unnecessary as it is escalatory." 
The response was issued by Pentagon spokesperson John Kirby during a briefing on Monday.
Kirby went on to note that the Pentagon is "reviewing and analyzing" Putin's announcement.
Secretary of Defense Lloyd Austin is "comfortable with the strategic deterrent posture of the United States, and our ability to defend our homeland and our partners," Kirby also said.
4 hr 7 min ago
Pentagon: Russian forces are trying to move closer to Kyiv but are still outside city center
From CNN's Ellie Kaufman
Pentagon spokesperson John Kirby said the Russian forces are trying to move closer to Ukraine's capital of Kyiv, but still are outside of the city center.
"But clearly we continue to see Russian forces move on — or try to move closer to so they can move on Kyiv from the ground," Kirby during a briefing at the Pentagon on Monday. "We still assess that they're outside the city center, and but, what we know clearly, that they have intentions with respect to Kyiv."
Ukrainians are "resisting quite effectively around Kyiv," Kirby added. "They've made it a tough slog for the Russians to move further south."
Kirby could not say specifically that a Russian convoy that has been seen on satellite imagery is headed for Kyiv, but he said "it clearly appears to, just anecdotally, as just a piece of their desire to continue to move on the capital."
4 hr 22 min ago
Norway will provide military equipment to Ukraine 
From CNN's Niamh Kennedy in London
Norway will provide $226 million in humanitarian assistance and military equipment to Ukraine.
The Norwegian government announced the support measures in a statement Monday, saying that this "extraordinary allocation to Ukraine is intended to enhance the efforts of humanitarian actors to help the most vulnerable groups, including children."
Norwegian Prime Minister Jonas Gahr Støre condemned Russia's "military attacks in Ukraine," which he said were "causing widespread loss of life and suffering in the civilian population, destroying vital infrastructure and forcing people to flee their homes."
As far as military aid is concerned, Norway will send "military equipment such as helmets and bulletproof vests to Ukraine." The equipment was all requested by Ukraine and can be sent quickly, Norwegian Defense Minister Roger Enoksen added. 
He highlighted the plight of the Ukrainian people "fighting for survival against a superior military force."
"Russia's attack on Ukraine is threatening European security in a way we have not experienced since the second world war. It poses a threat to the norms, values and principles on which our democratic societies are founded," Enoksen continued.
Norway is joining the European Union to impose "harsh sanctions against Russia," according to the statement, adding that further sanctions announced Monday "will also target Belarus." 
Norwegian Finance Minister Trygve Slagsvold Vedum is also set to ask the Norway's sovereign wealth fund, the Government Pension Fund Global, to "freeze all its investments in Russia immediately" and divest from Russia. 
Norway's final move is closing its airspace to Russian airlines, joining a host of other European airlines in doing so.