Mike Copeland: Investigator's estate up for auction; Fimfo building permits; Locals on 'Forbes Next 1000'
The estate of longtime Central Texas law enforcement officer Truman Simons has hit the online auction block, with items to be sold including firearms, badges, Western art, antique furniture, saddles and tack, bronzes by Frederic Remington, handcuffs, a horse trailer and a 2016 Toyota Tundra pickup.
Garner & Associates, Auctioneers opened the auction Tuesday at www.RonnieGarner.com and will continue to accept bids through Jan. 11.
Simons, credited with solving the 1982 Lake Waco triple murders, died in late October at age 78. His pursuit of those responsible for the brutal deaths of Jill Montgomery, Raylene Rice and Kenneth Franks at Speegleville Park was showcased in Carlton Stowers' 1986 book "Careless Whispers."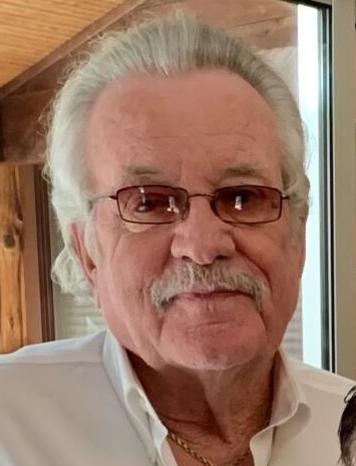 The book later served as inspiration for a made-for-television movie. David Wayne Spence was executed for his involvement in the murders, while brothers Gilbert and Anthony Melendez died in prison serving life sentences. Muneer Deeb was sent to death row, had his conviction overturned on appeal, and was acquitted by a Fort Worth jury.
Garner & Associates general manager Krista Henkelman said it is not unusual for bidders from around the world to get involved in sales the company hosts.
She said one of several items of note is a signed landscape that convicted serial killer Henry Lee Lucas painted while in prison. His criminal life, which included bogus claims he murdered more than 600 people, became the subject of a Netflix documentary. Lucas died in prison in 2001.
Another potentially popular item in Simons' estate is a Colt Python .357 Magnum handgun, "which he was pretty proud of," Henkelman said. She would not estimate what the entire estate might bring at auction.
Simons worked for the Waco Police Department and later the McLennan County Sheriff's Office under Sheriff Jack Harwell. He reportedly pulled double shifts, working as a deputy during the day and a jailer at night, giving him the opportunity to talk with and gain the trust of Spence, who was jailed on an unrelated case.
Fimfo building permits
Northgate Resorts continues to collect building permits for a massive $25 million campground near Lake Shore Drive and North 19th Street, along the Bosque River. Camp Fimfo will open in spring or summer 2022.
Just recently, a permit valued at $1.6 million was issued for a "multi-level waterplay structure with interactive toys and small water slides," according to a description provided by the local Associated General Contractors of America office.
Camp Fimfo also will sport a general store, shower facilities, bike rentals and RV spaces, among other amenities, Northgate has revealed.
Locals on 'Forbes Next 1000'
A pair of local business owners appear on the "Forbes Next 1000" list, which features entrepreneurs of relatively modest means who have succeeded due to "infinite drive and hustle," the magazine states.
Those making the list were nominated by someone "and screened by top business minds and entrepreneurial superstars," according to Forbes.
Eduardo Garcia, of Waco, owns an ice cream shop at North 15th Street and Colcord Avenue called Helados La Azteca. He followed that success with a coffee shop next door that also serves pastries.
"Garcia learned how to run an ice cream shop from his father, who opened the original La Azteca to introduce Mexican-style ice cream to Waco, Texas," his entry on the list says. "In 2019, Garcia expanded the business, opening a second location, as well as a Mexican coffee shop and bakery called Lalo's."
His recognition goes beyond the mention in Forbes. The Greater Waco Chamber of Commerce honored him with its "Under 40" award, which acknowledges the contributions of younger entrepreneurs.
Lalo's and La Azteca both do business in commercial space redeveloped by the nonprofit Mission Waco.
Also appearing on Forbes' list are the husband-and-wife team of Li and Jaja Chen, who in 2018 founded Waco Cha, "a premium boba tea company based in Waco, Texas, with the mission of creating a diverse community through quality boba tea beverages and Taiwanese and Chinese food," Forbes reported. "Waco Cha has 3,000 customers, including Baylor University."
Waco Cha does business at 1001 Franklin Ave.
Get the latest local business news delivered FREE to your inbox weekly.