Marlin chases Crawford to reach state semifinals for first time since '03
MARCUS HOOD Special to the Tribune-Herald
BELTON — The Marlin Bulldogs are making amends for lost time.
Already in their longest playoff run since 2003, the Bulldogs are now one step away from a state championship game after a dominating 26-6 win over the Crawford Pirates in the Class 2A Division I Region 2 Final at Belton's Tiger Field on Friday night.
"I'm extremely excited and extremely proud of them," Marlin coach Ruben Torres II said of his Bulldogs. "They don't back down from anybody."
It's the Bulldogs' deepest playoff run since 2003 when they beat Port Isabel, 41-0, in the semifinals, en route to a title game in which they lost to Atlanta, 34-0.
And it stopped a Crawford team that entered with a 13-0 record and was trying to get to the semifinals for the second straight year.
"I'm proud of their effort and what they've accomplished this year," Crawford coach Greg Jacobs said of his team. "We lost a good group last year, the group that came up this year represented us well, and they are going to leave with a smile on their face with a lot they've accomplished."
The Pirates built their winning streak off the talent of running back Breck Chambers. But he, along with quarterback Luke Torbert and several other key players, were out with injury on Friday and Jacobs knew that meant they would have a tough go.
"We knew it was going to be an uphill battle with the kids we had out and the injuries we had," he said. "But (Marlin is) a talented football team, they have talent all over the field. Our kids played hard we just shot ourselves in the foot a couple times early, and gave up a couple big plays we shouldn't have."
The first of those big plays was a 58-yard touchdown run by Trajon Butler with 4:49 left in the opening quarter to give the Bulldogs (11-3) a 6-0 lead with the failed extra point.
It was sign of things to come as the Bulldogs, after throwing an interception on their opening possession, scored on four straight first-half possessions for a 26-0 halftime lead, with the final touchdown coming with 11 seconds left in the half.
"Our goal is to score first and go up on people," Torres said. "Our game plan was to go up and establish the run. Once we got up three scores it was time to run the ball, but then we got that opportunity right before the half."
The opportunity came with Marlin taking over on the Pirates' 48 with 45 seconds left in the half. After a couple of runs got the Bulldogs to the 28, Derion Gullette leaped over three defenders to haul in a pass at the 1, and quarterback Desmond Woodson Jr. scored on the next play for the 26-0 lead. The Bulldogs' offense ended the half with 149 yards on the ground and 116 in the air.
Zha'Mauryon Lofton had the other first-half touchdowns, with a 5-yard run and a 25-yard reception from Woodson, who was 12-of-13 passing for 145 yards and one interception.
On defense, the Bulldogs gave up some yards to the Pirates' still-solid running game. But despite giving up 142 first half yards, Marlin came up big when needed, recovering a fumble, forcing two punts and getting a quarterback sack on a key fourth down play in the half.
Crawford's lone score came early in the fourth quarter when Camron Walker capped a 66-yard, 15-play drive with a 1-yard score for the final 26-6 tally after Marlin blocked the extra point.
"Crawford is a program that's well established," Torres said. "So even with injuries you know they are going to put a quality product out there and play hard.
"I'm just extremely happy for our kids and our fans."
The Bulldogs will play Hawley (14-0) in the state semifinals next week, at a time and place to be determined.
Photos: High school football playoffs around Waco, Central Texas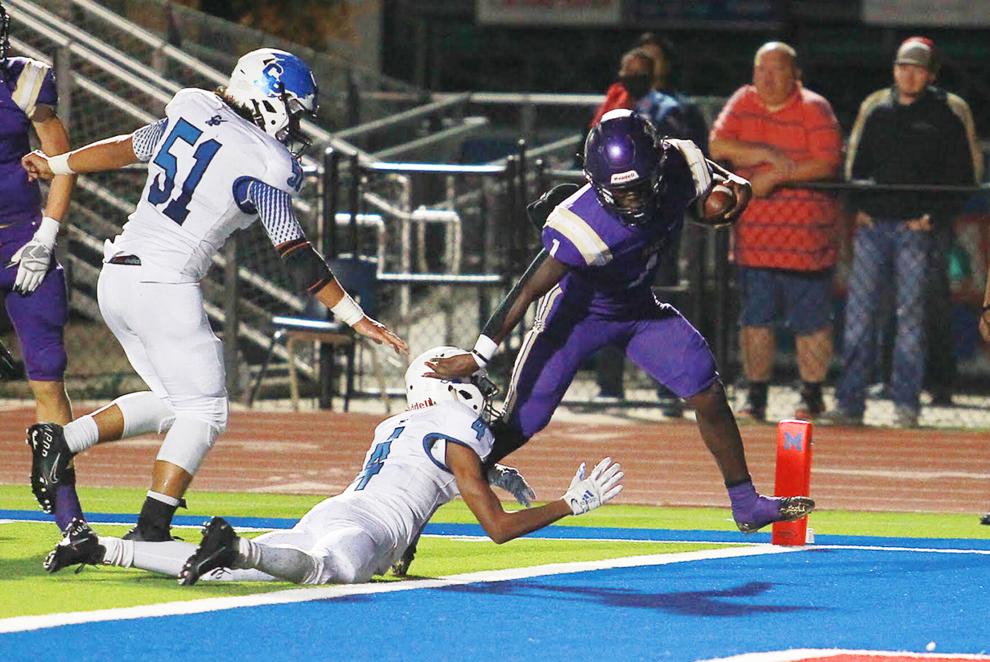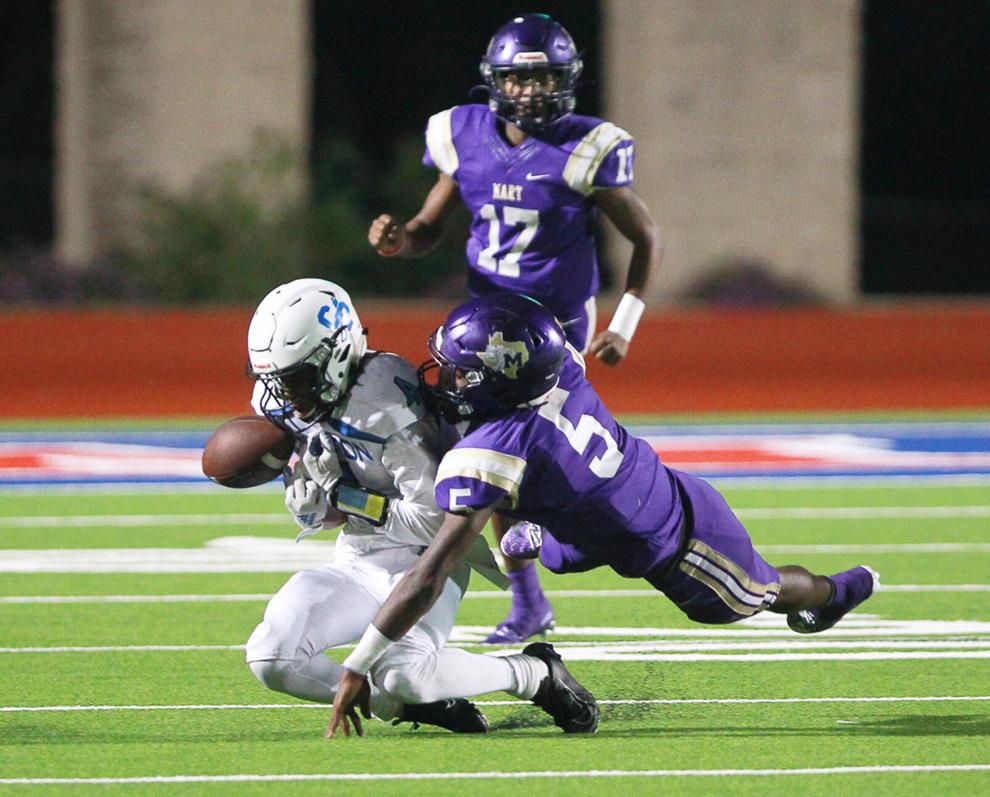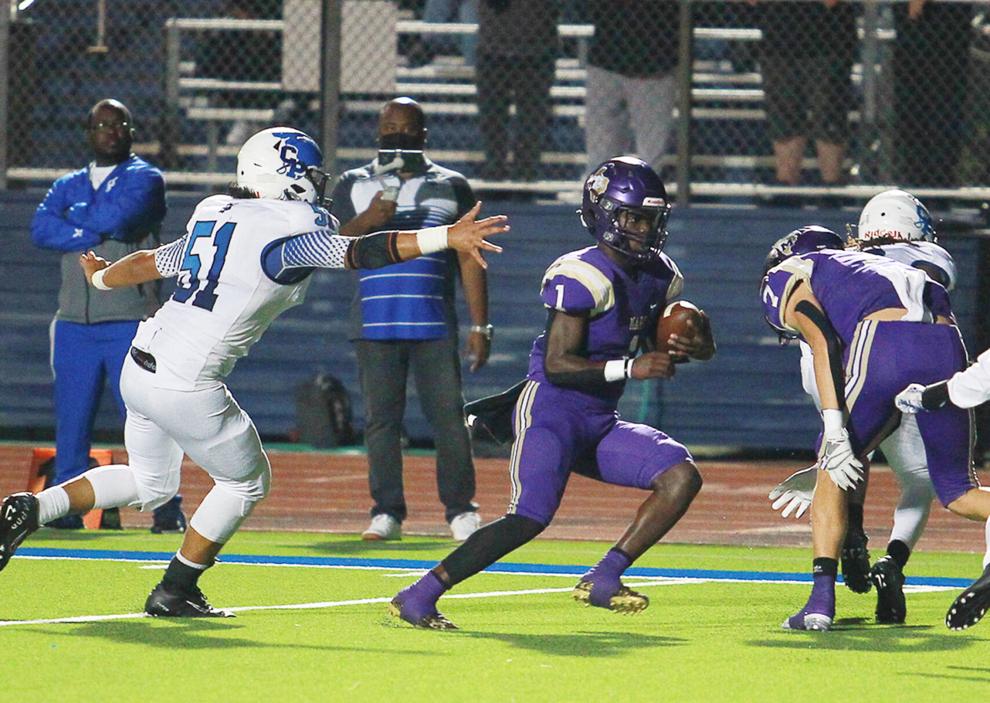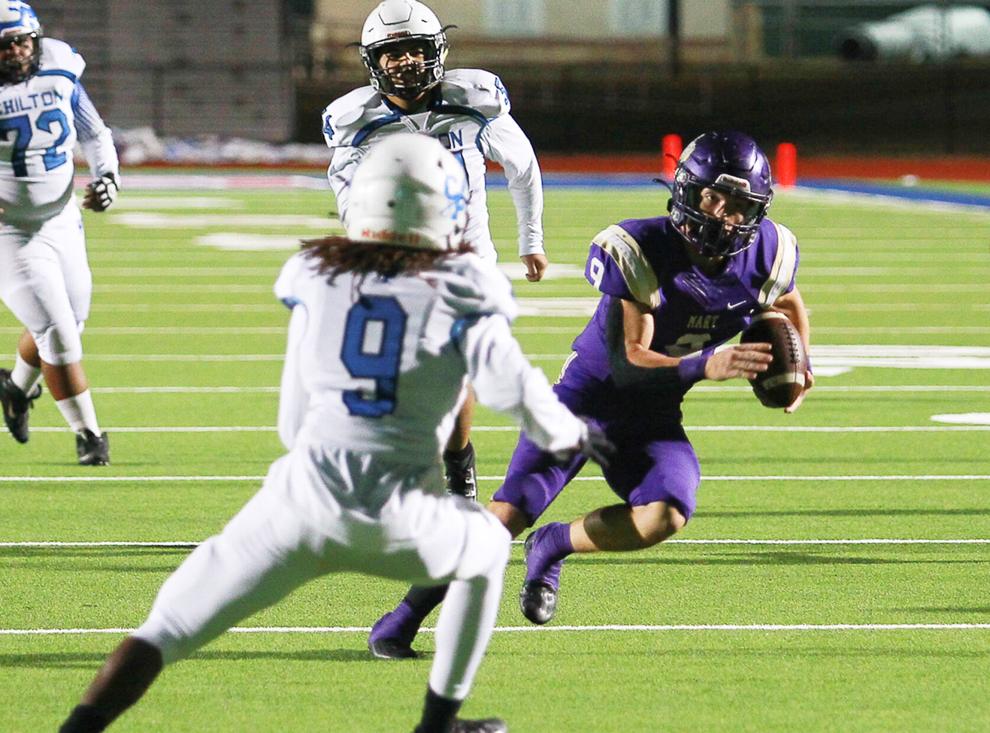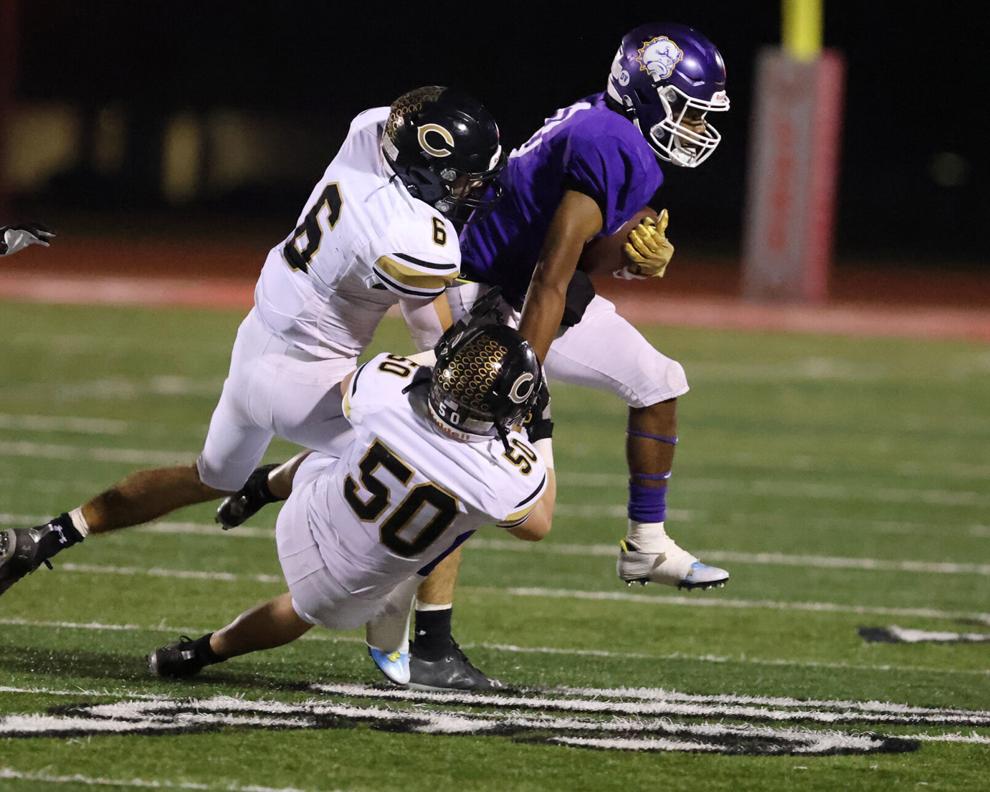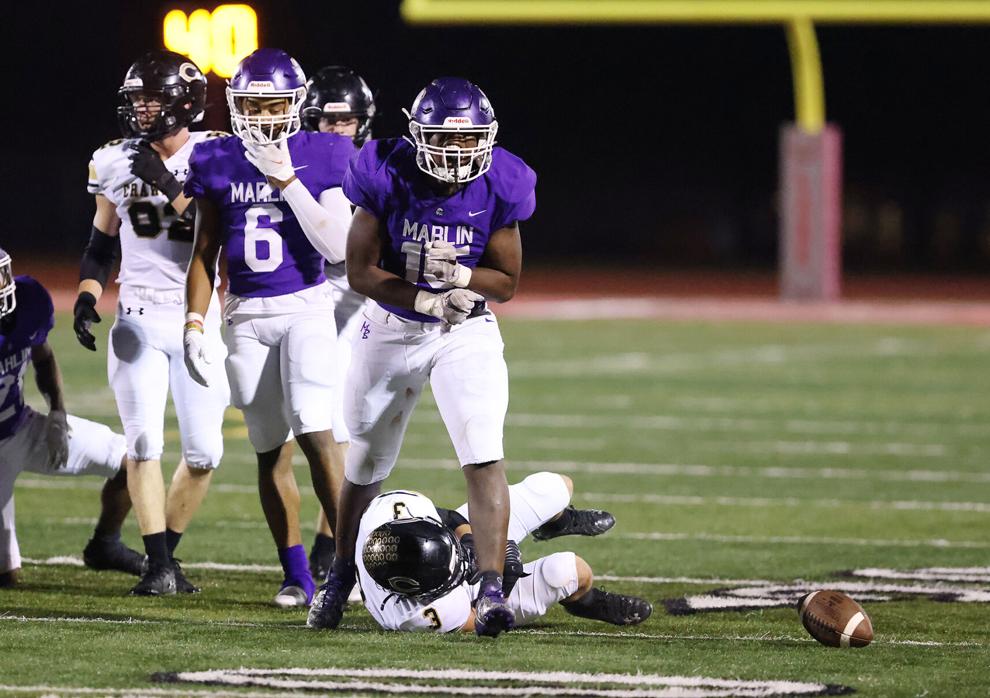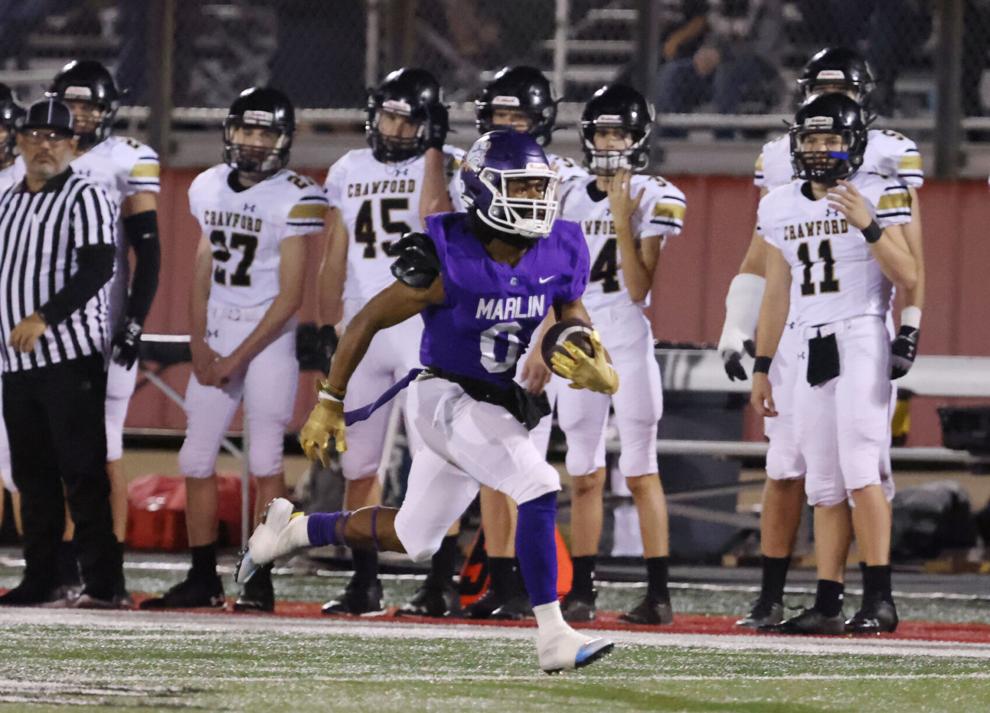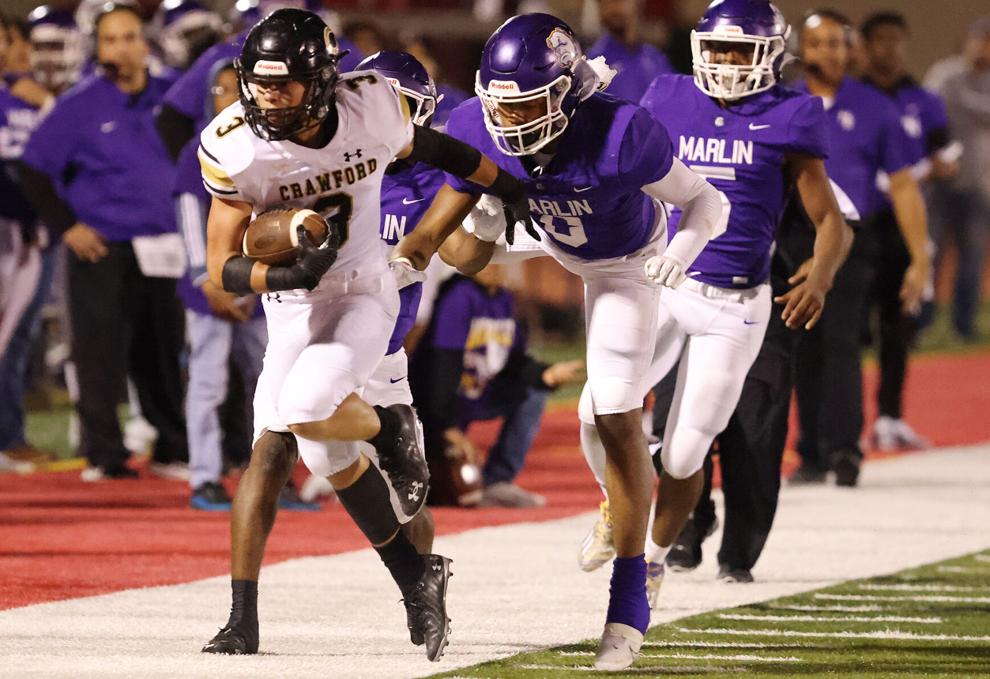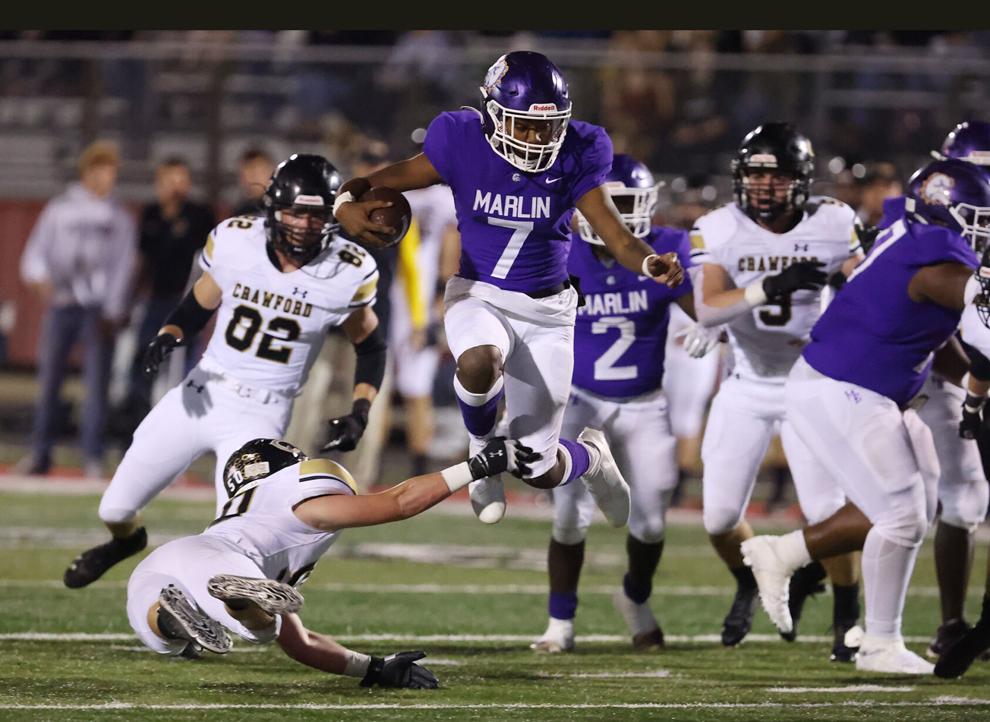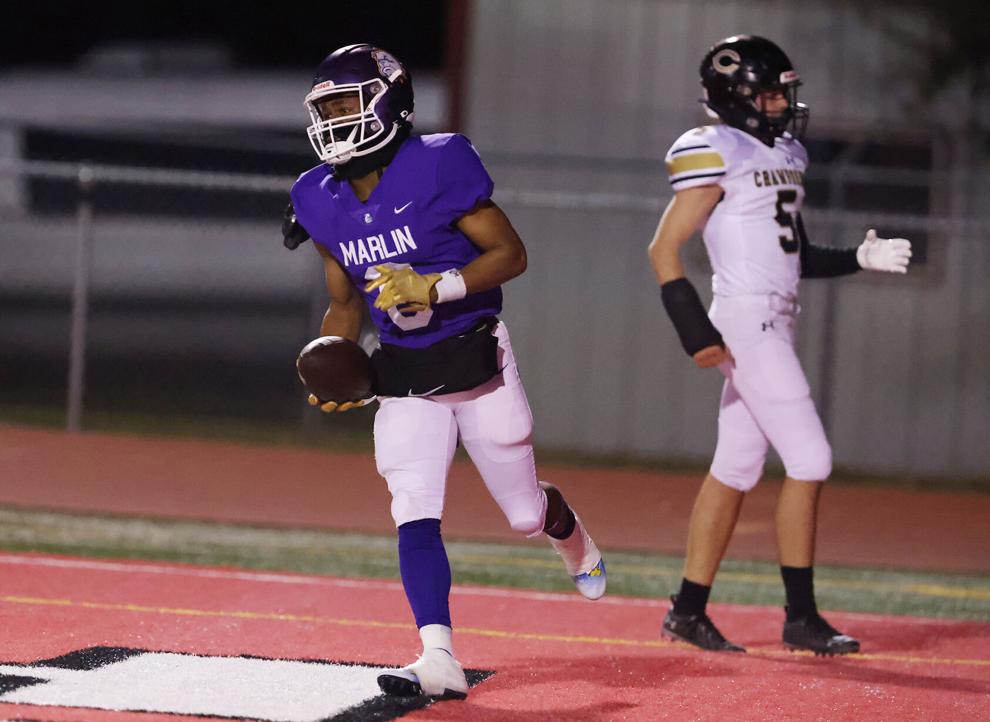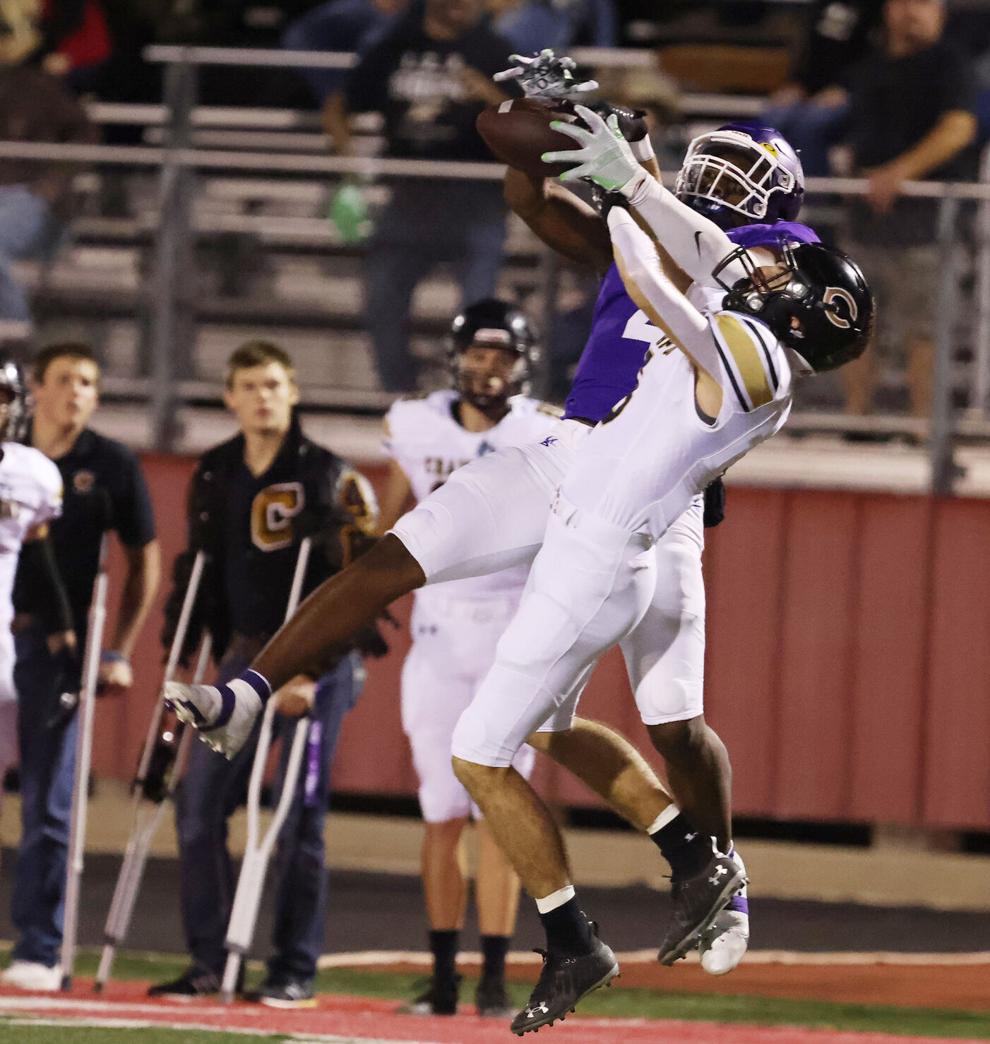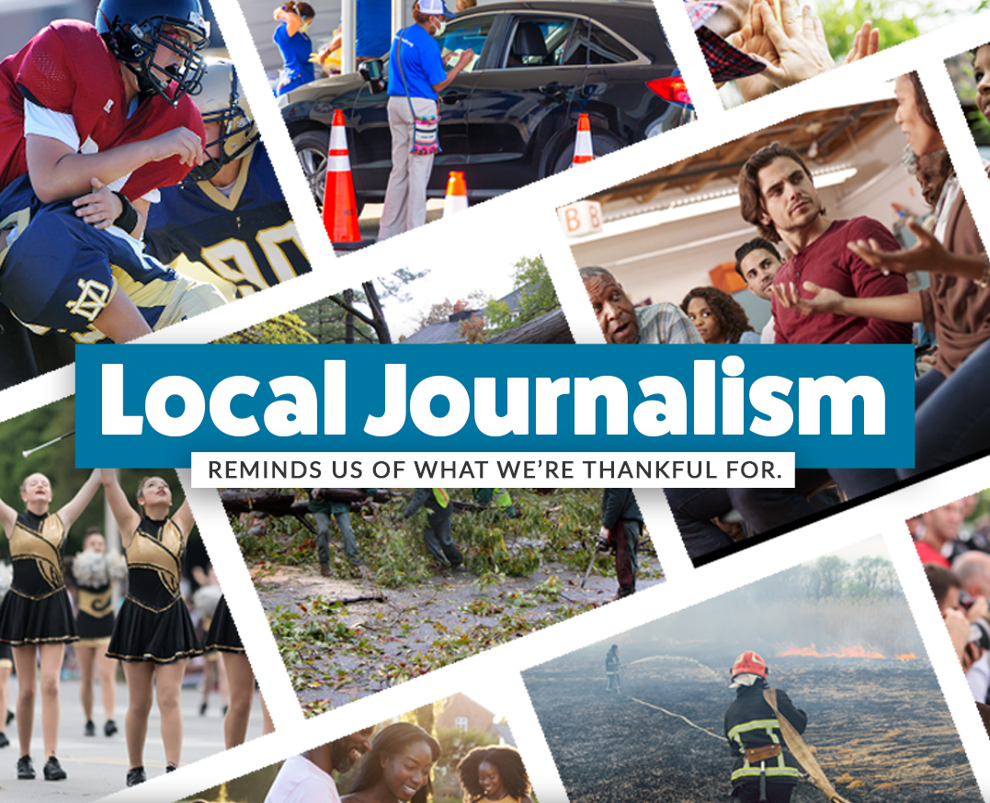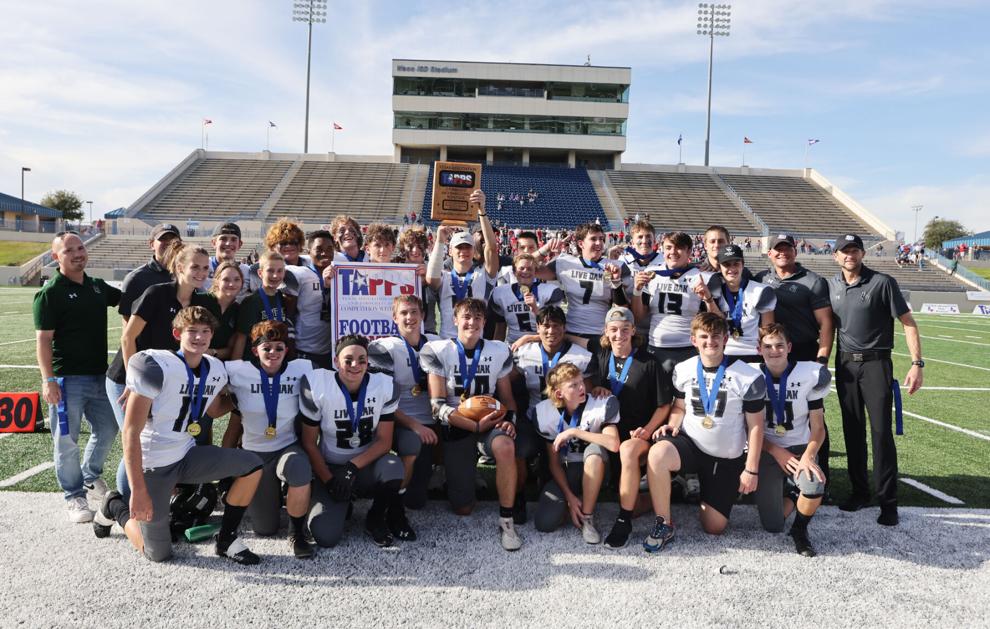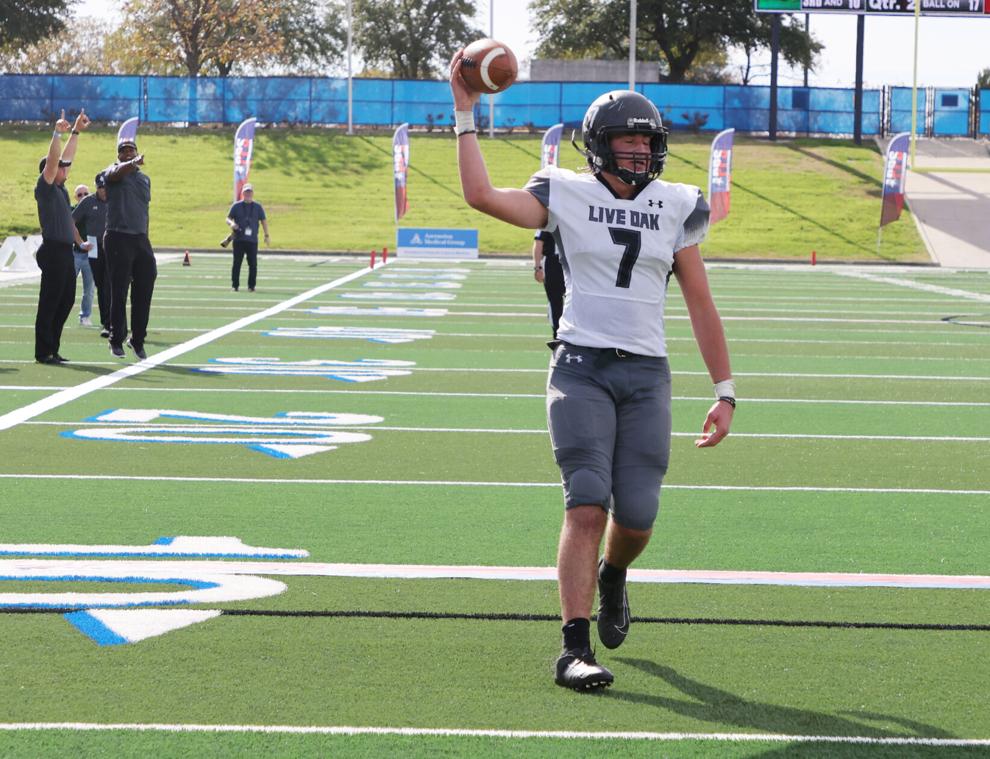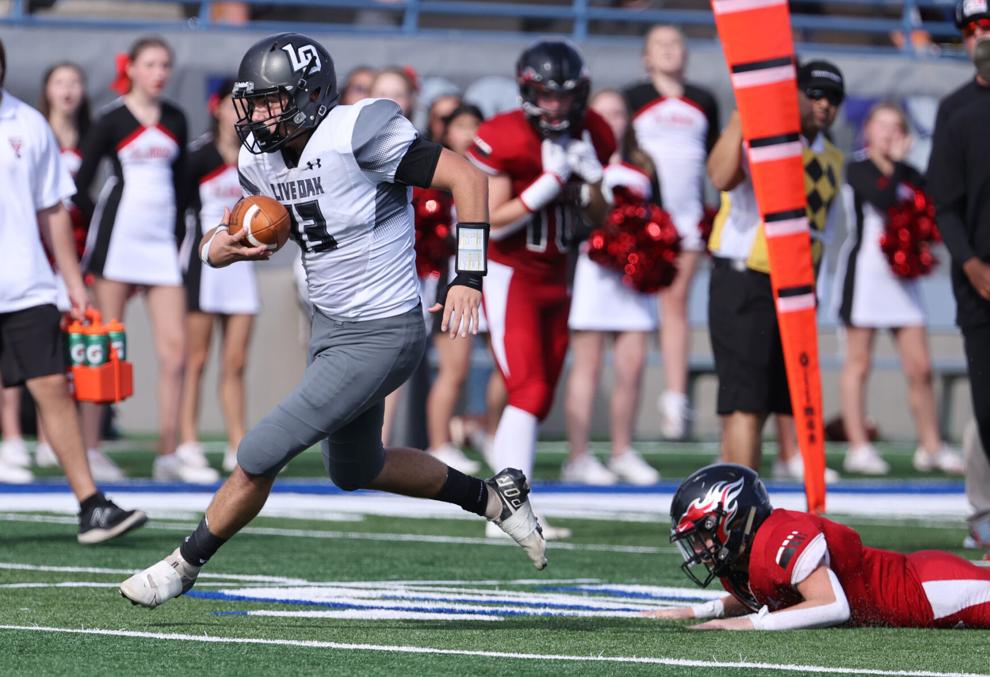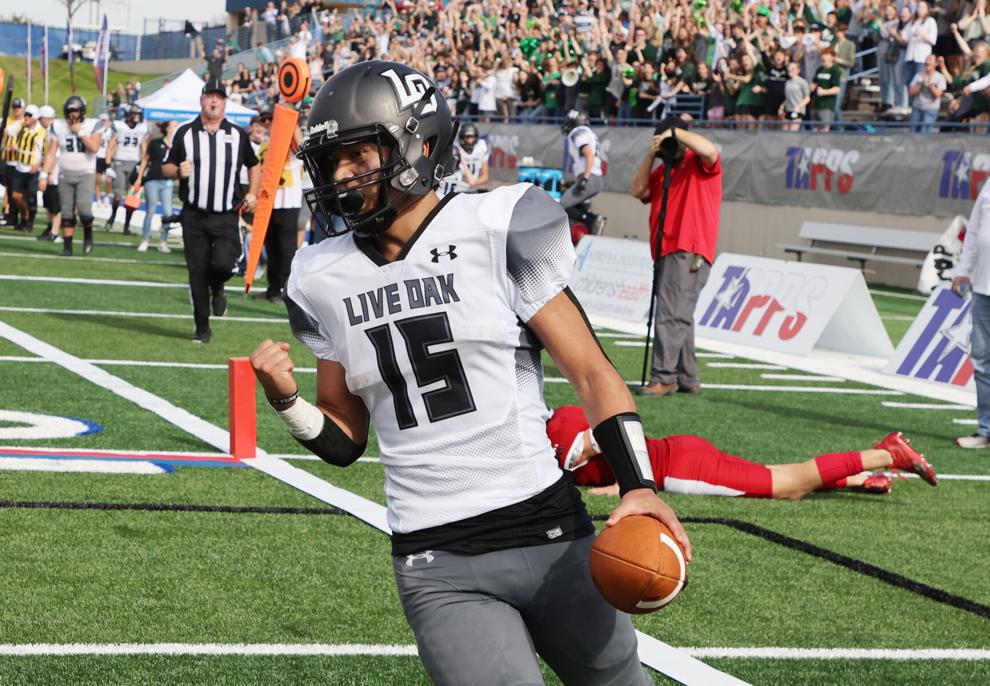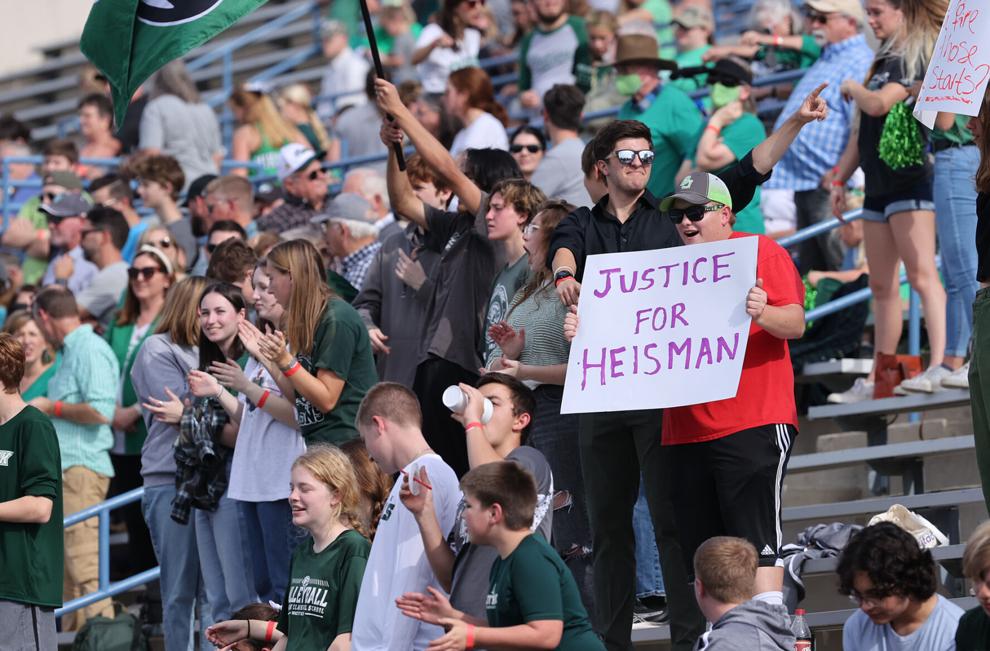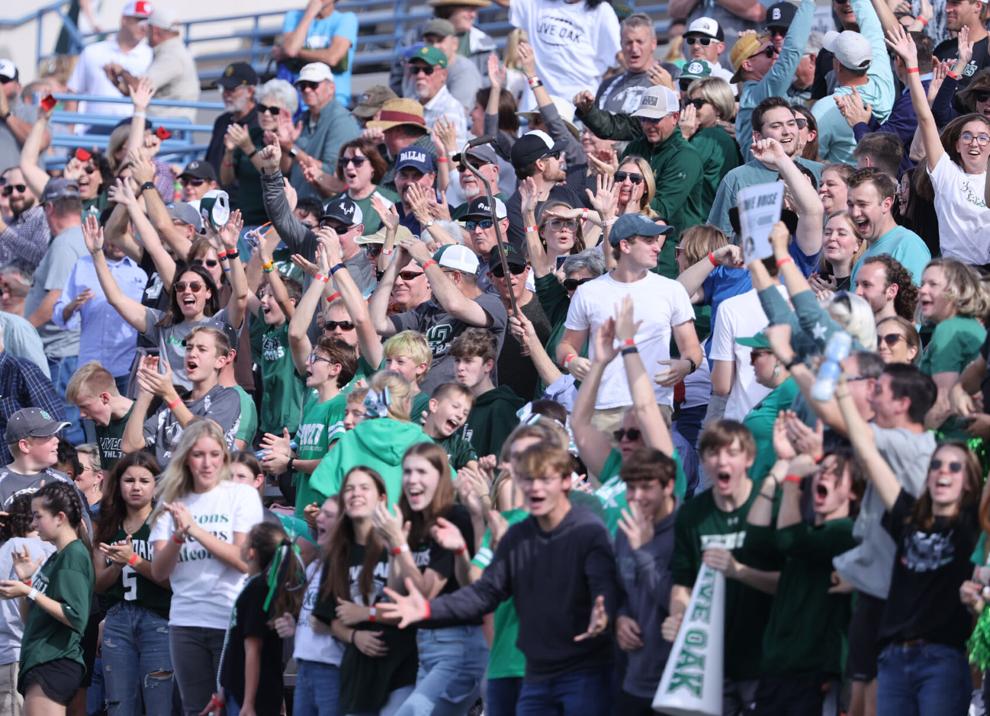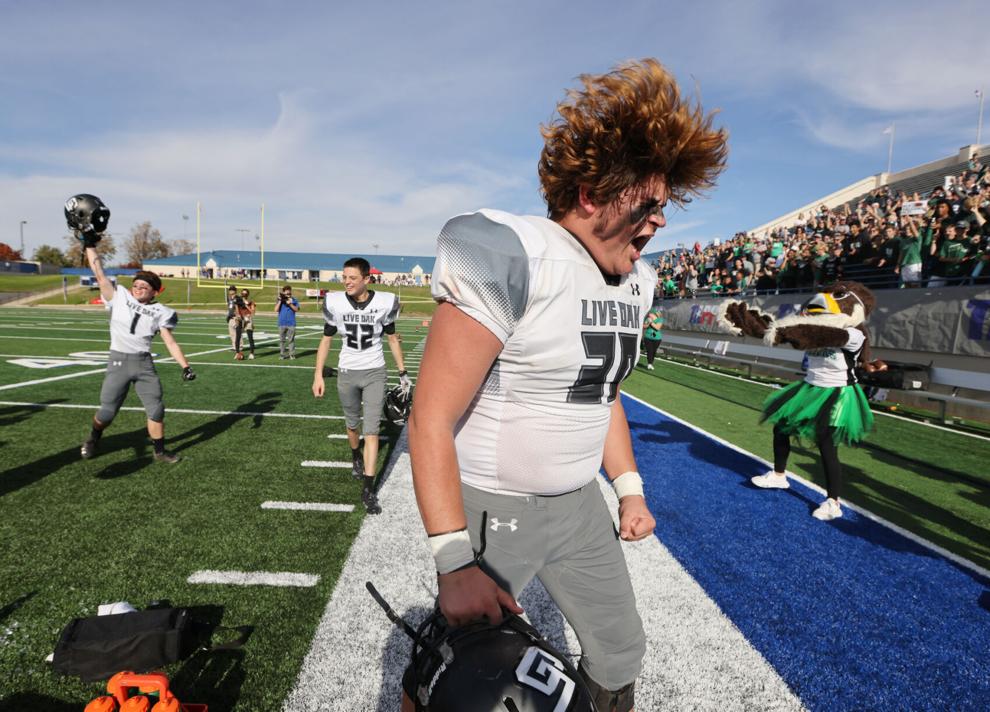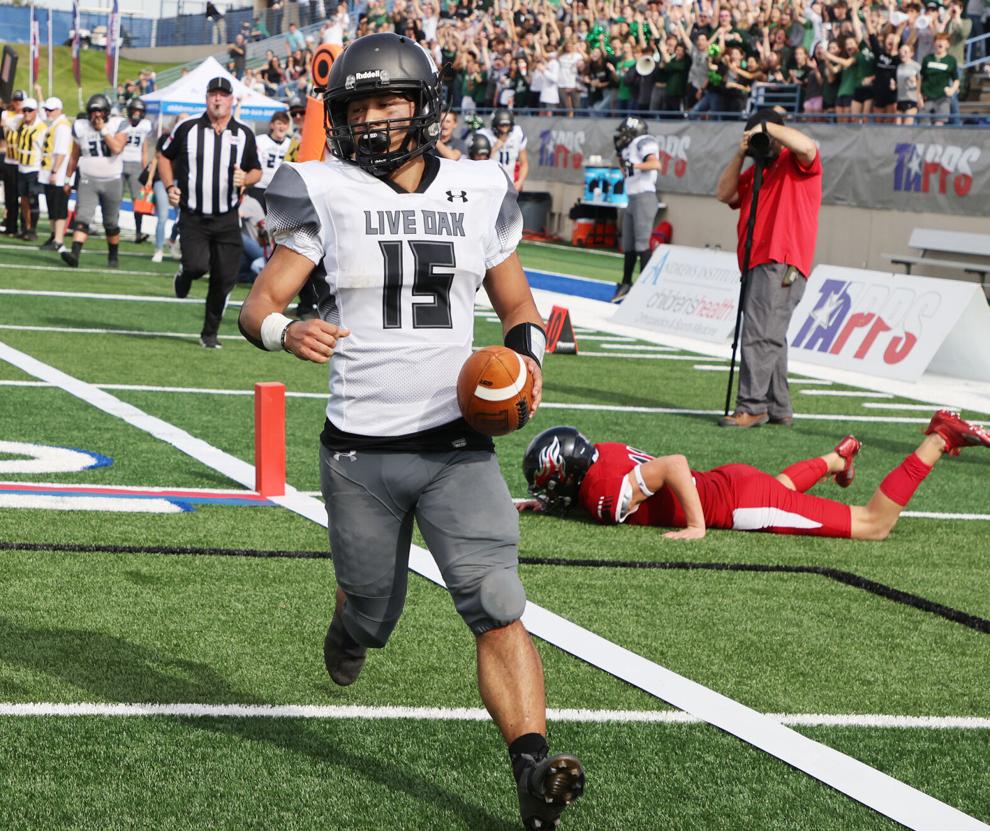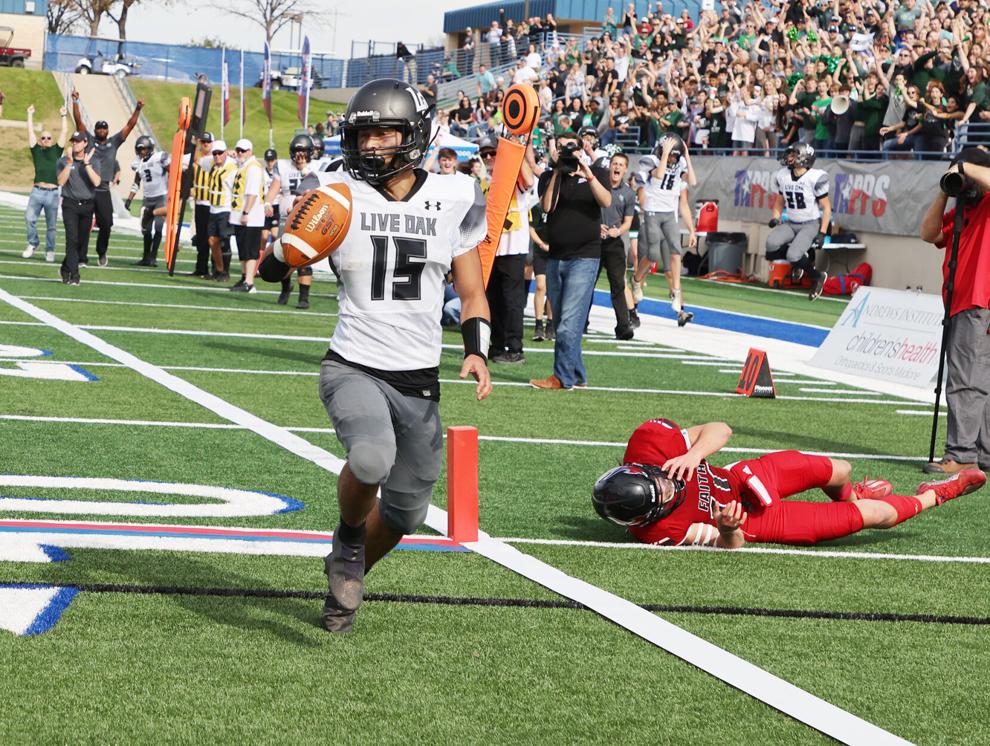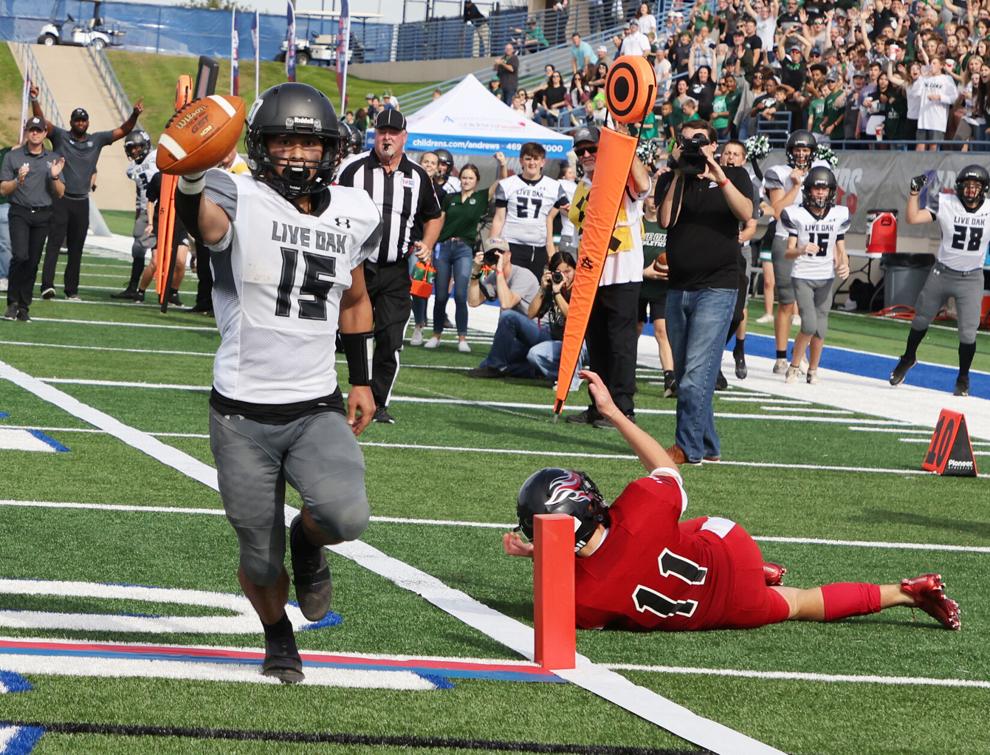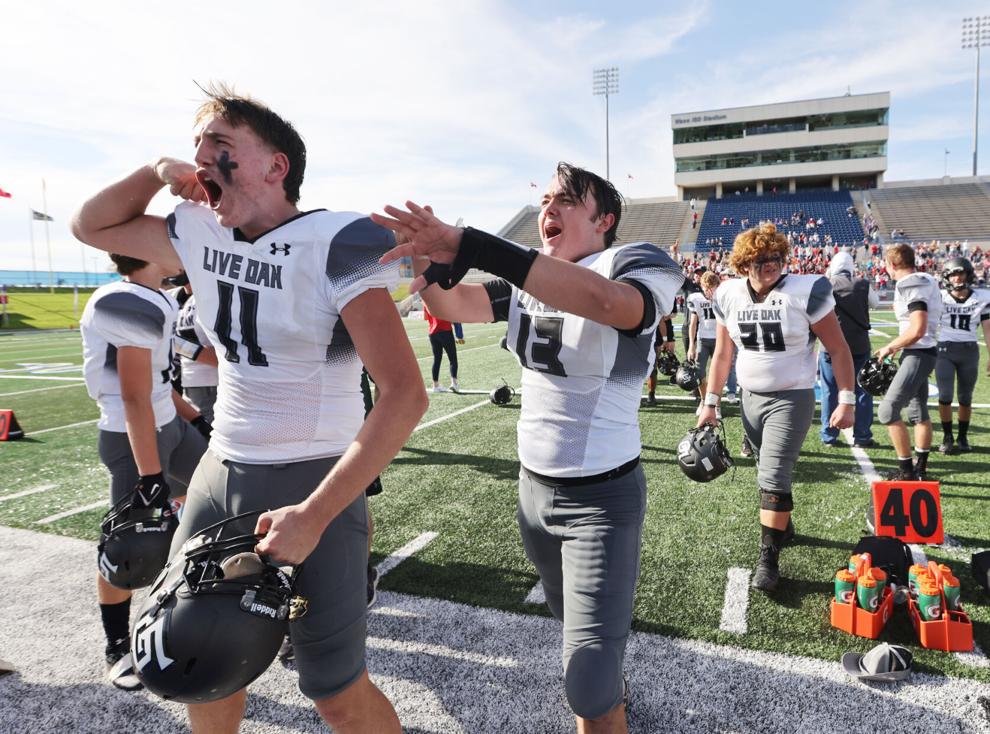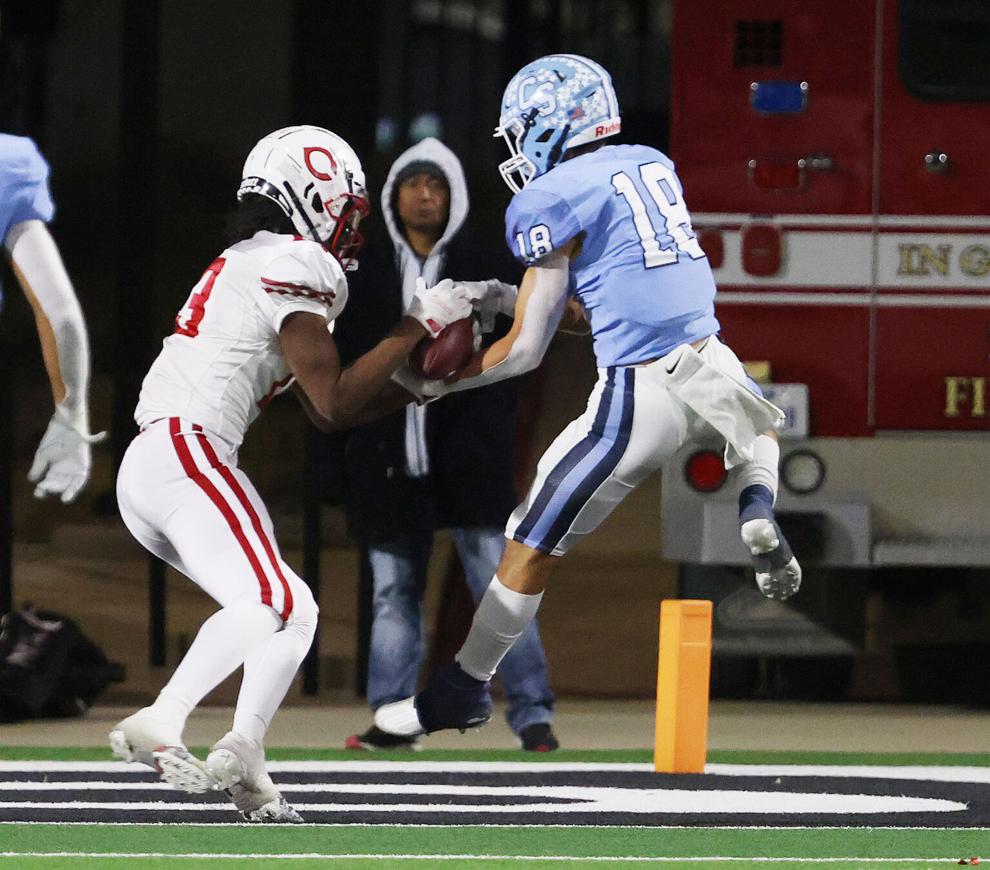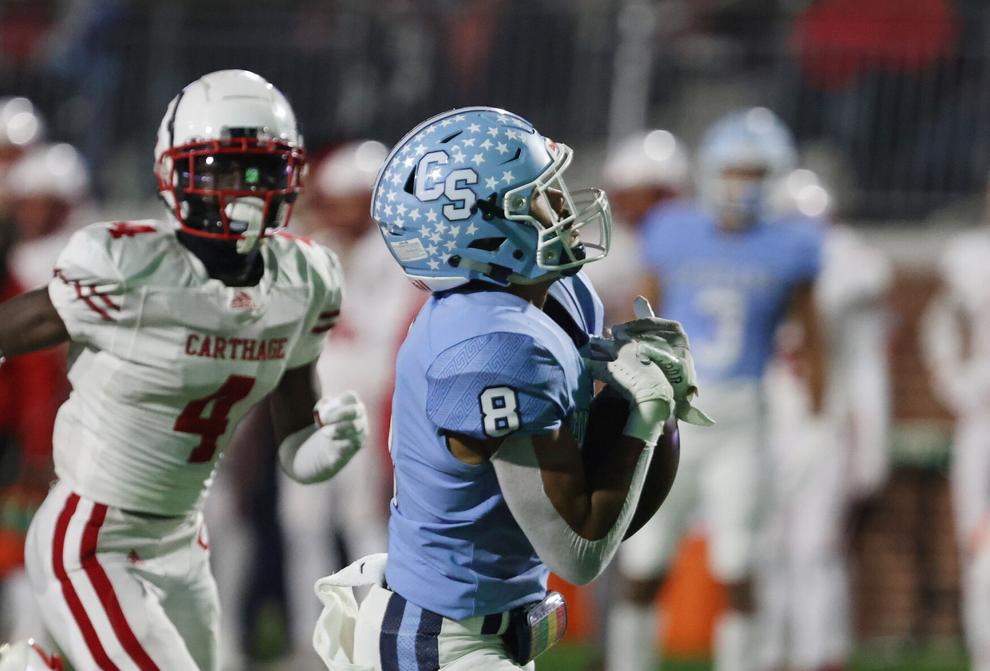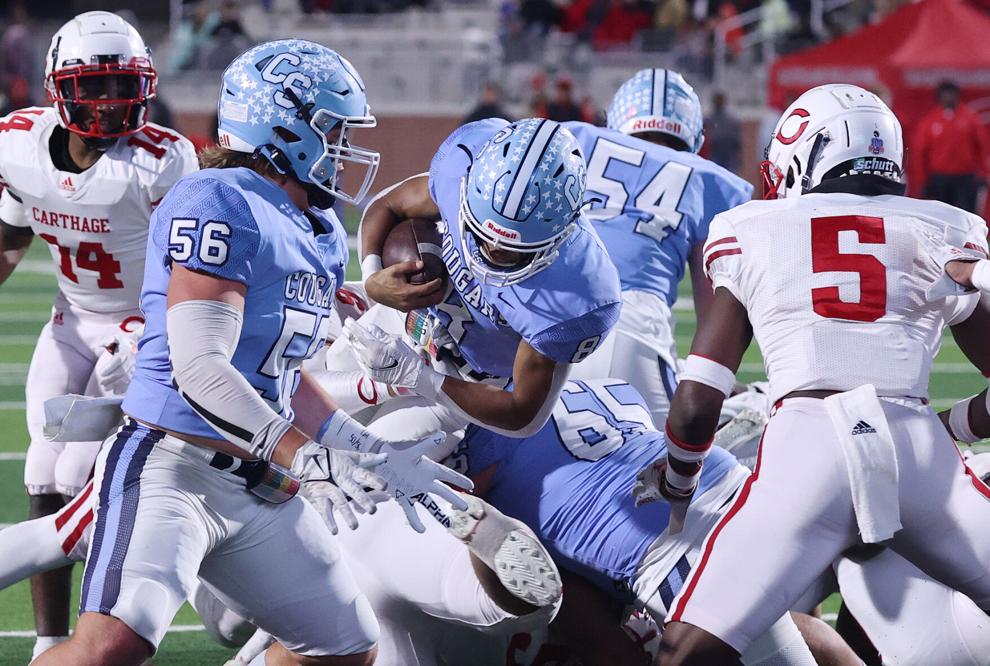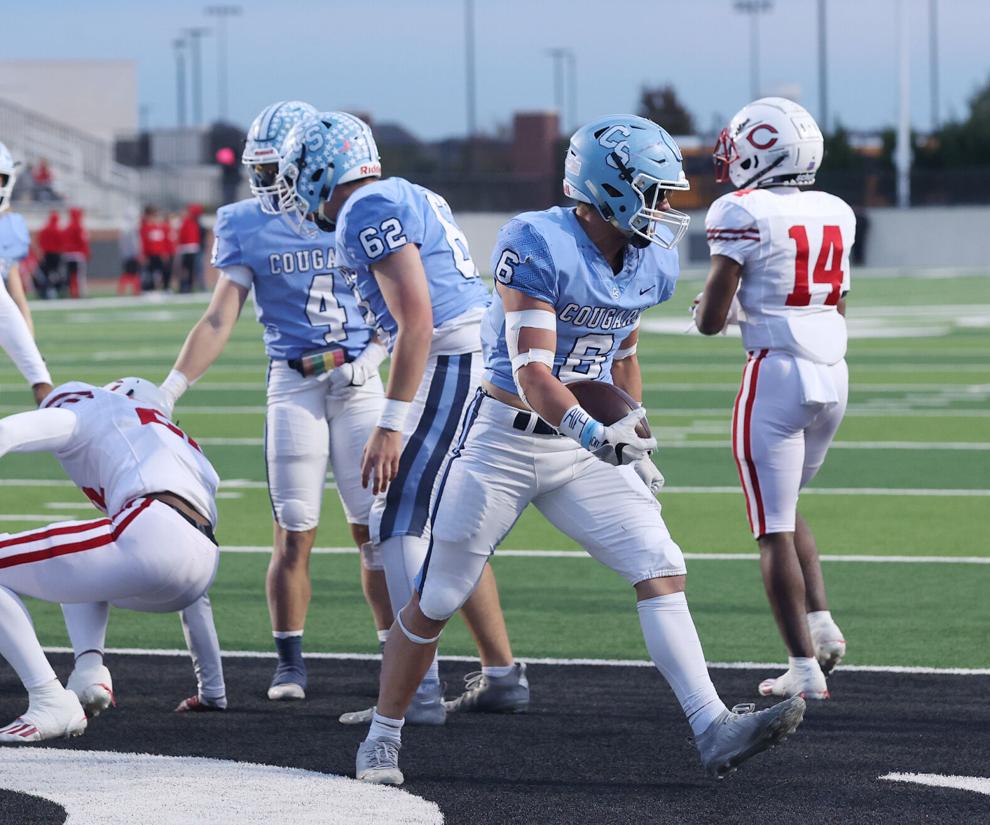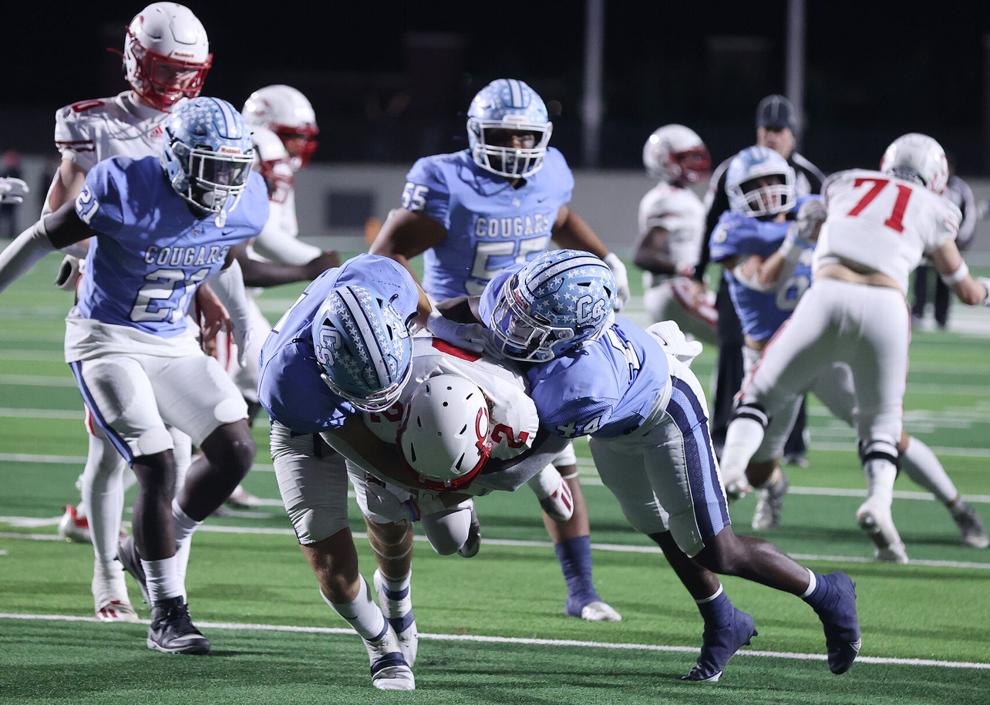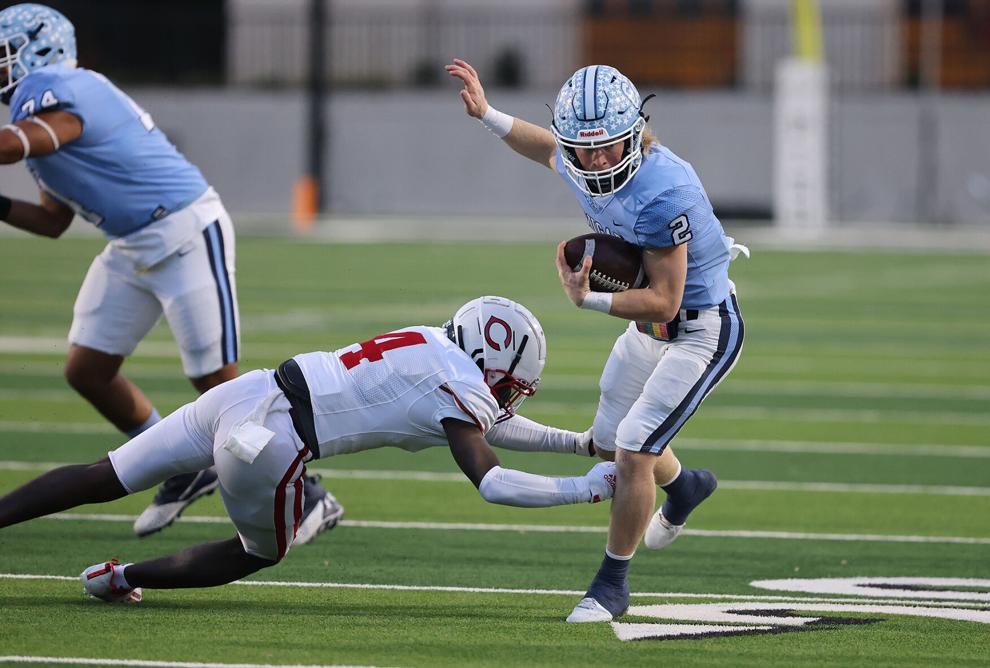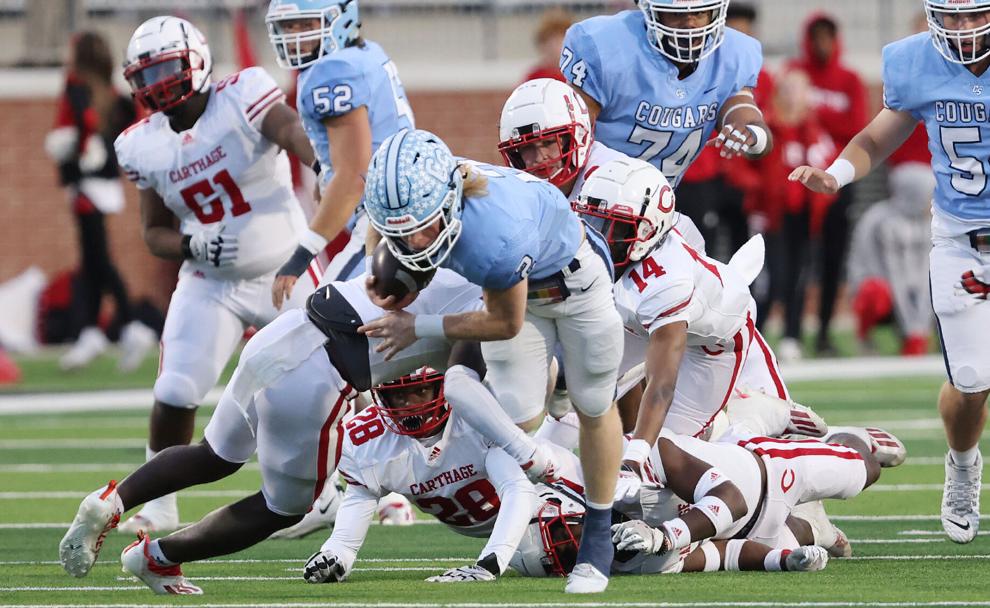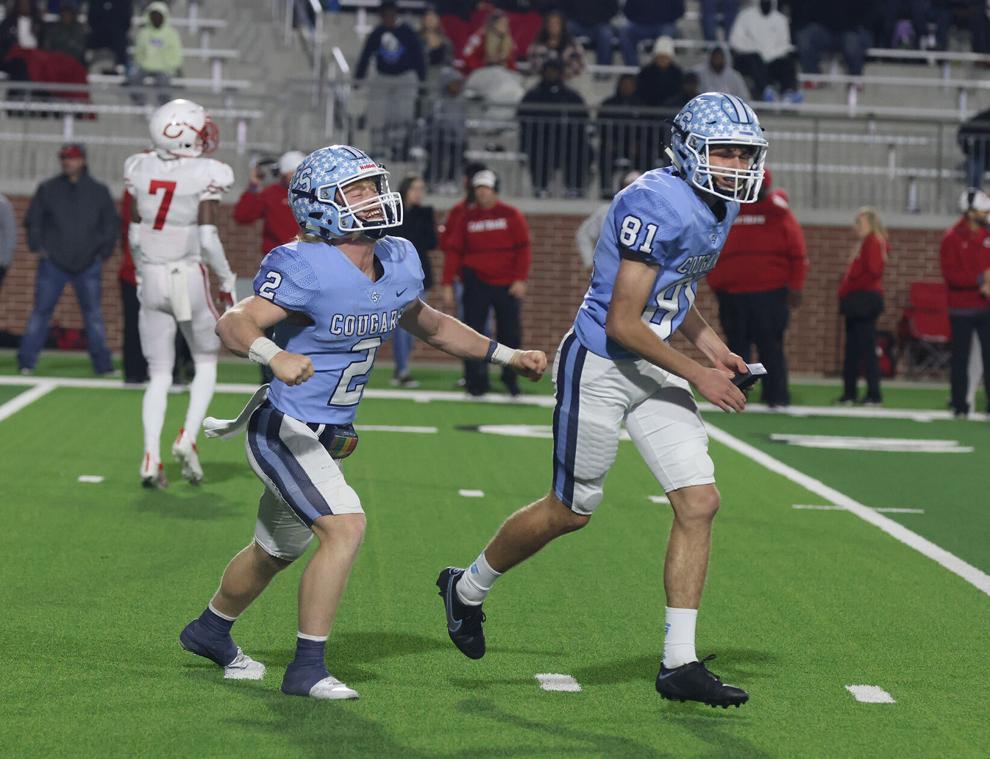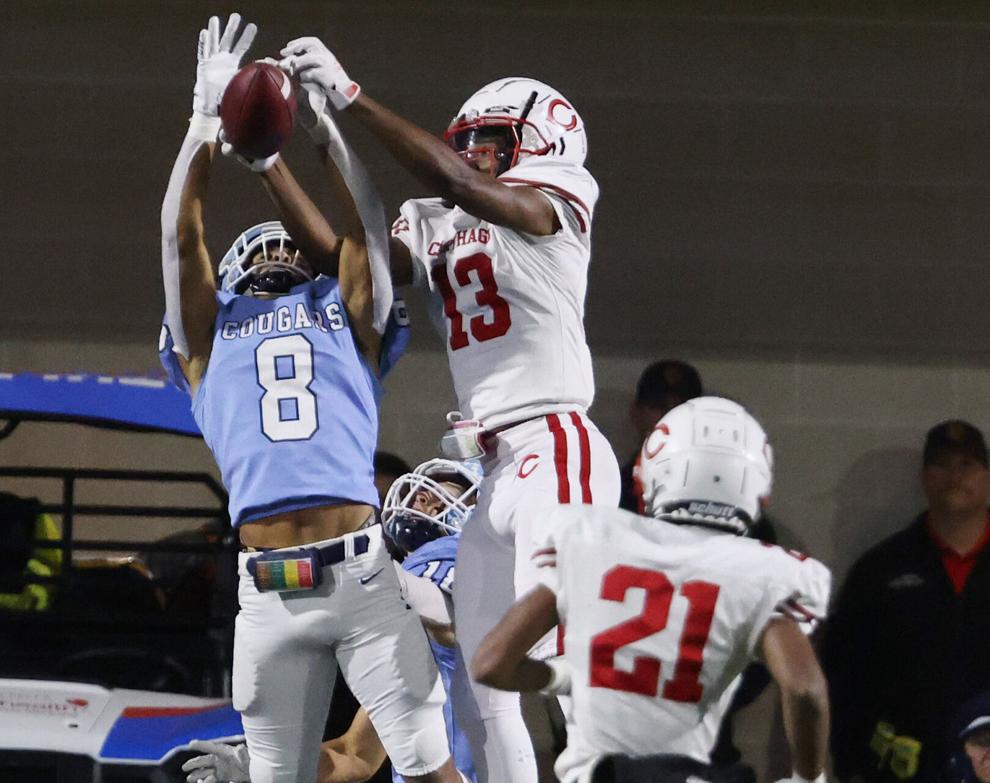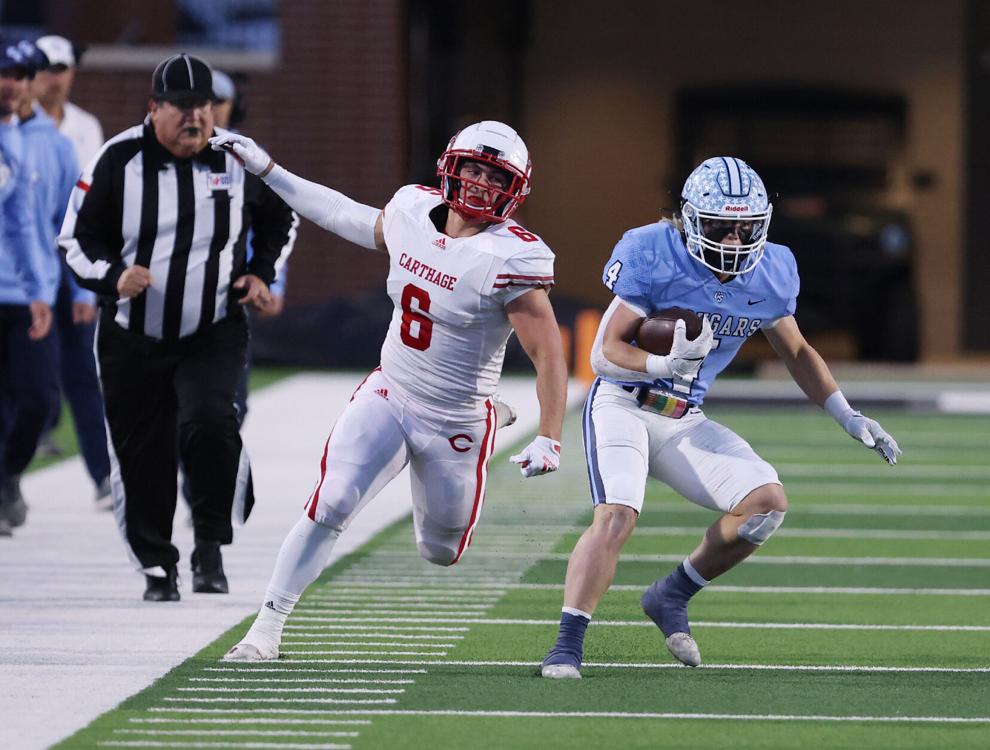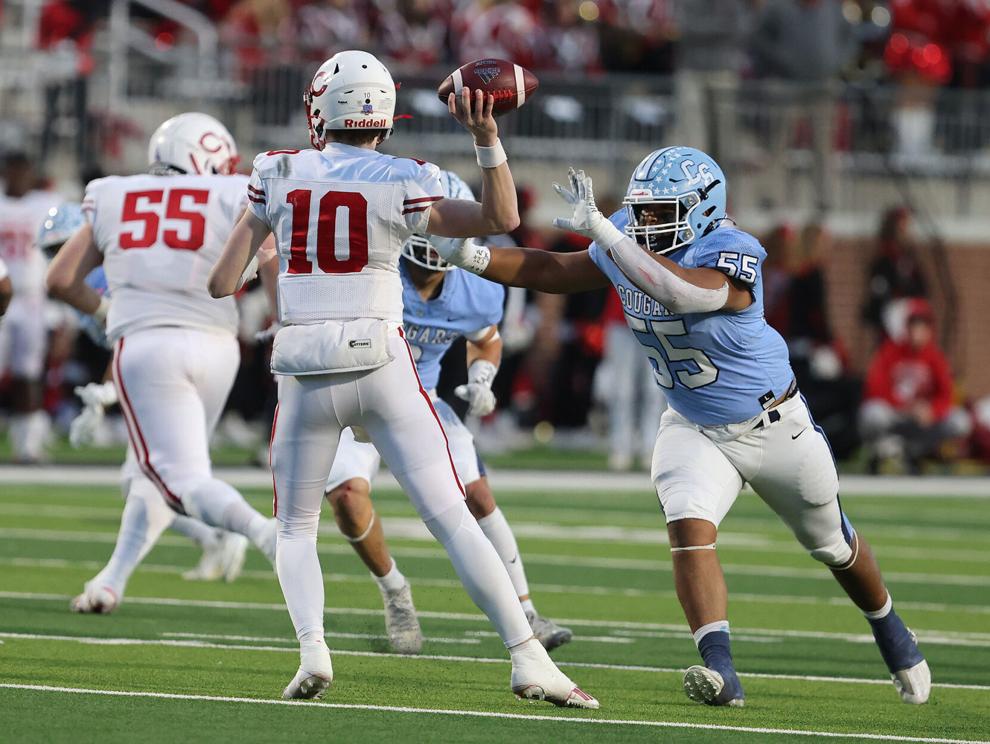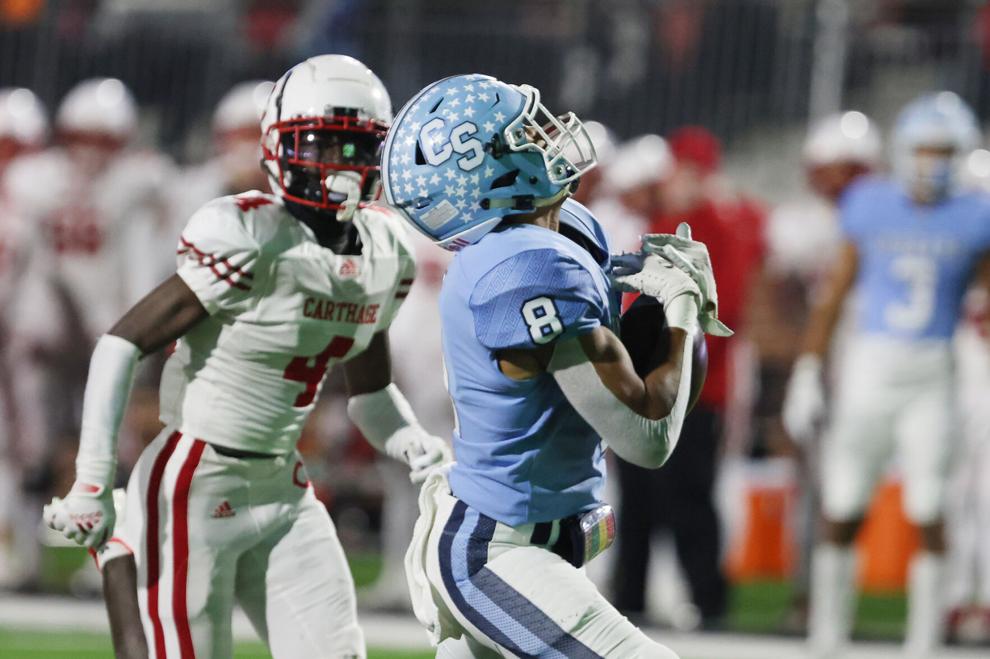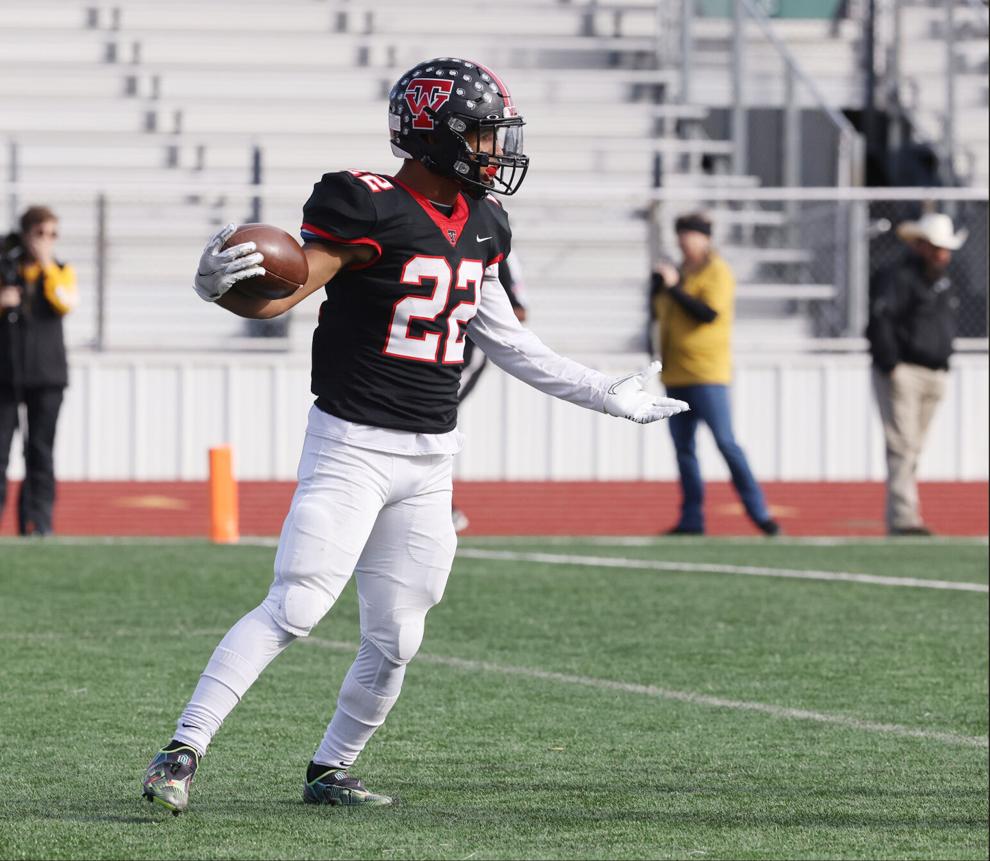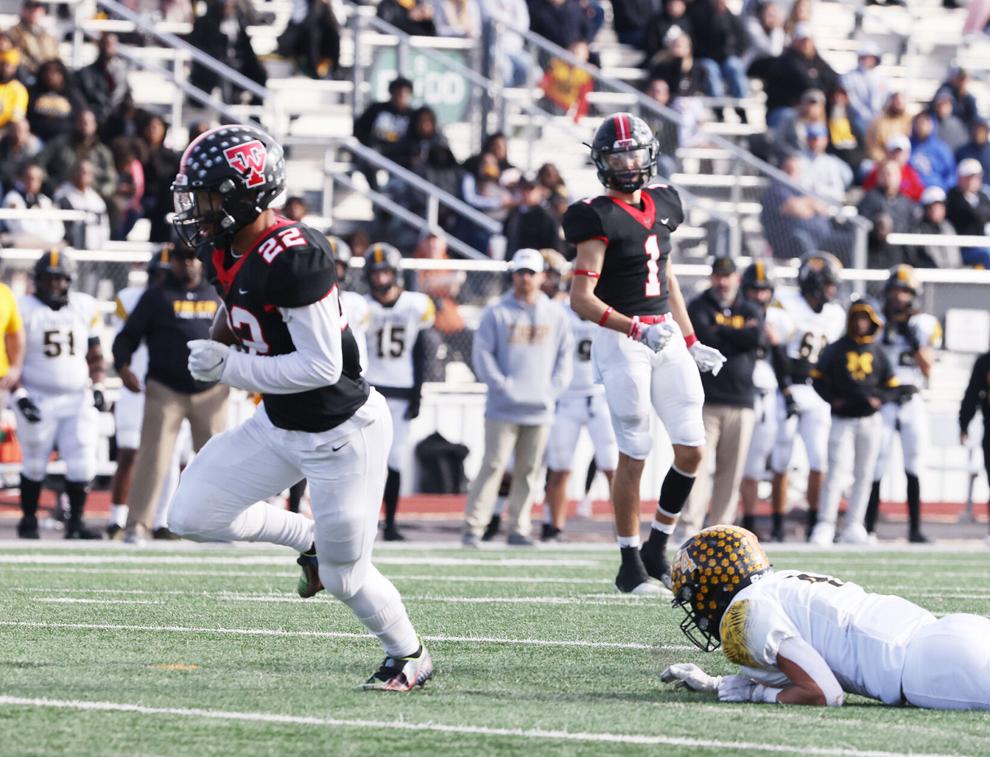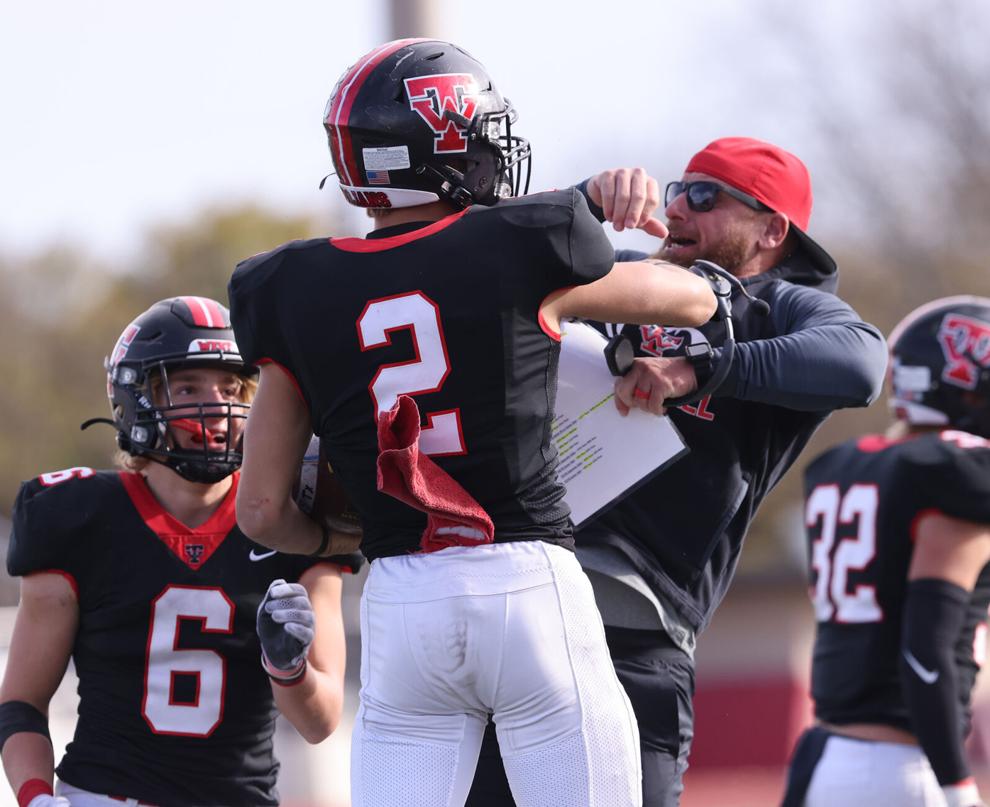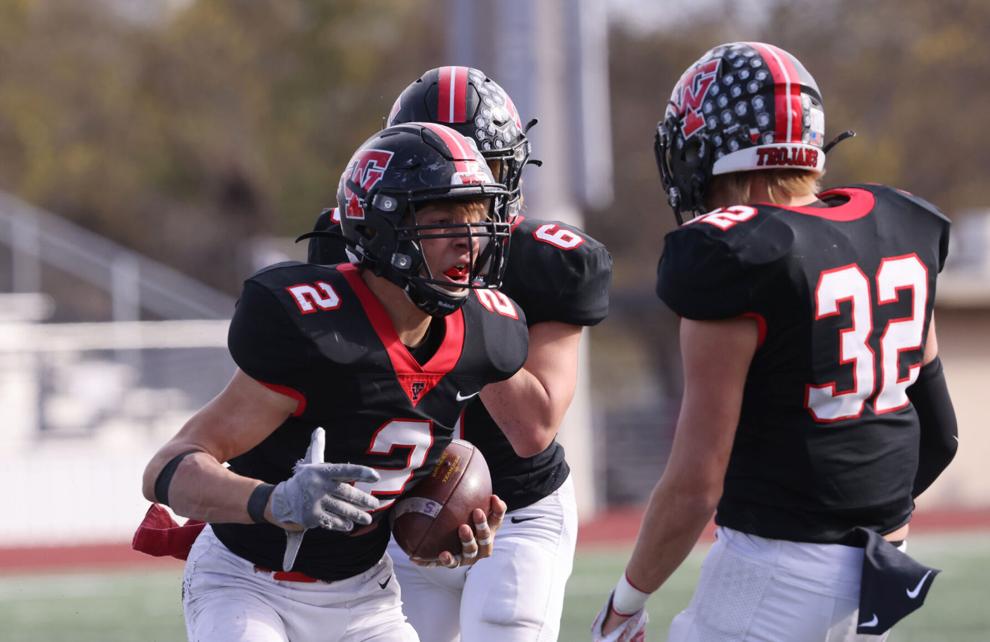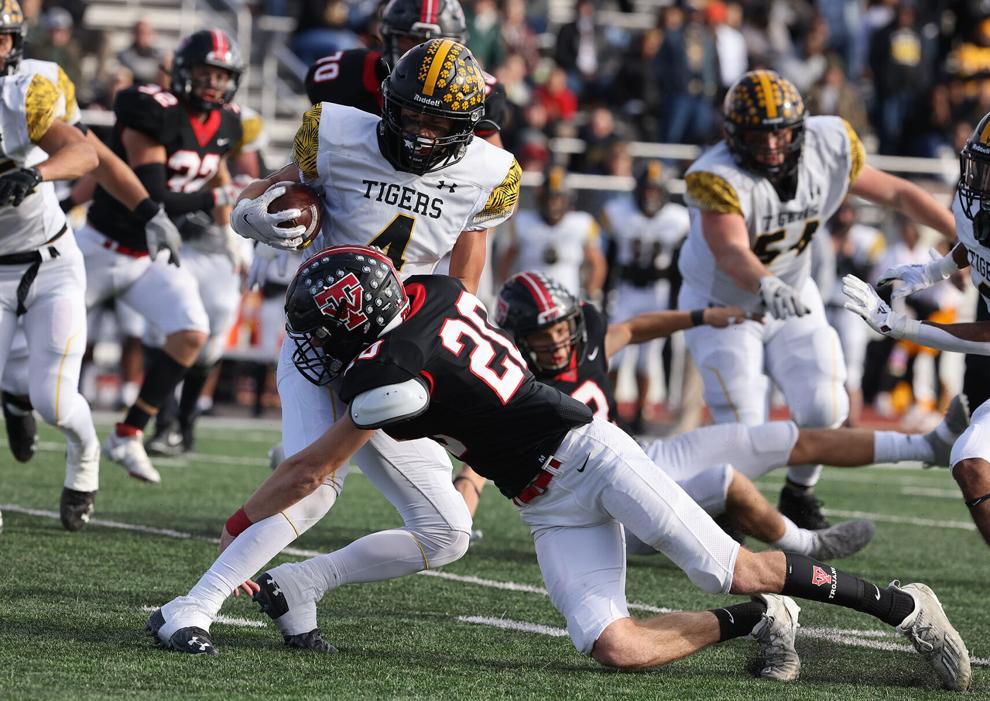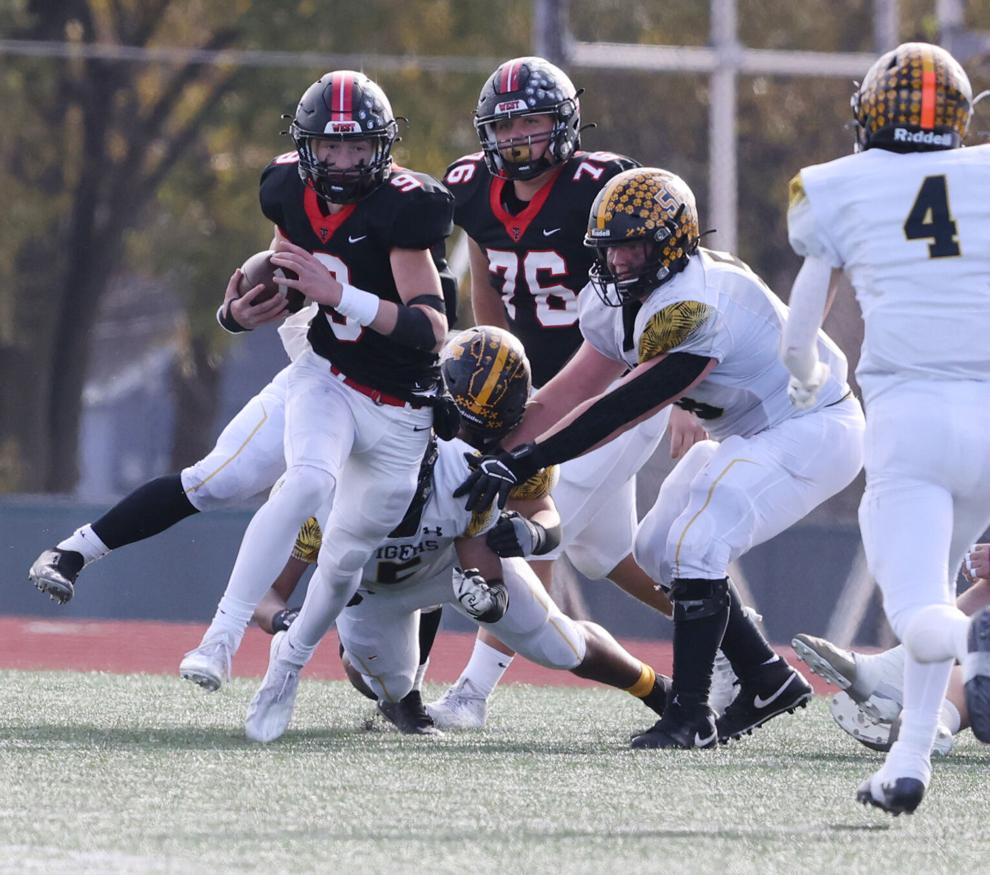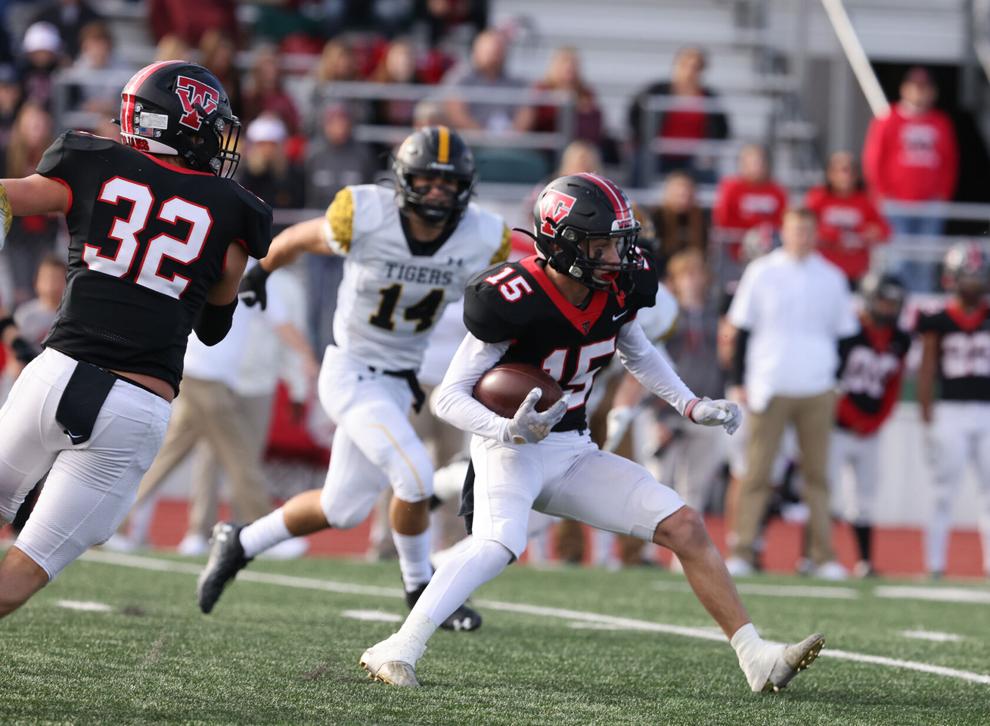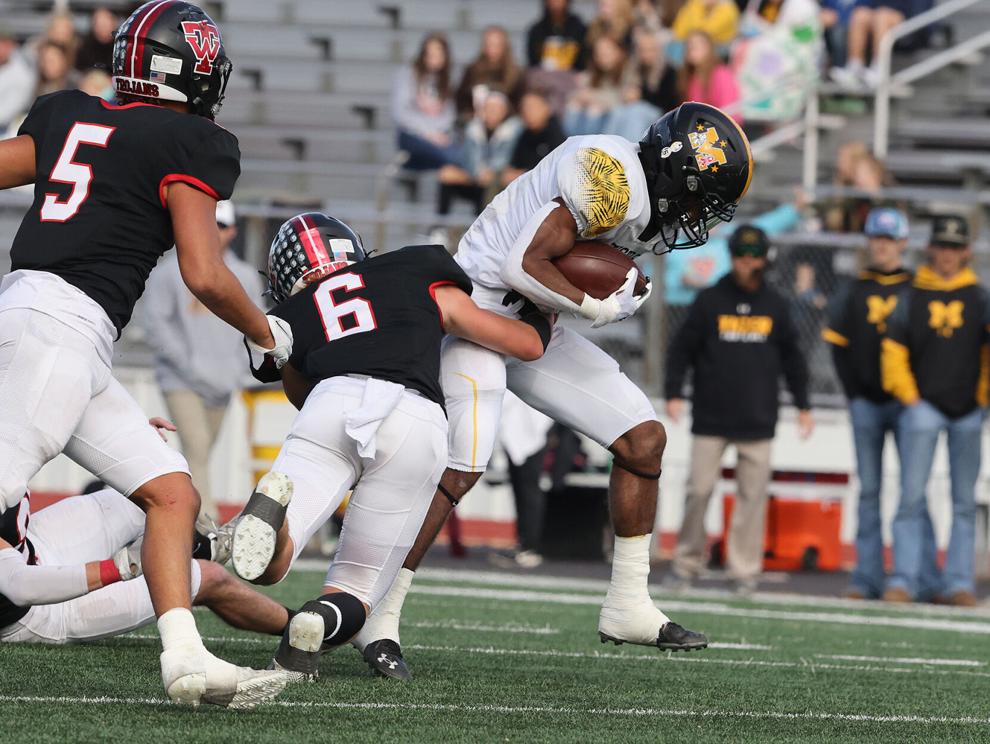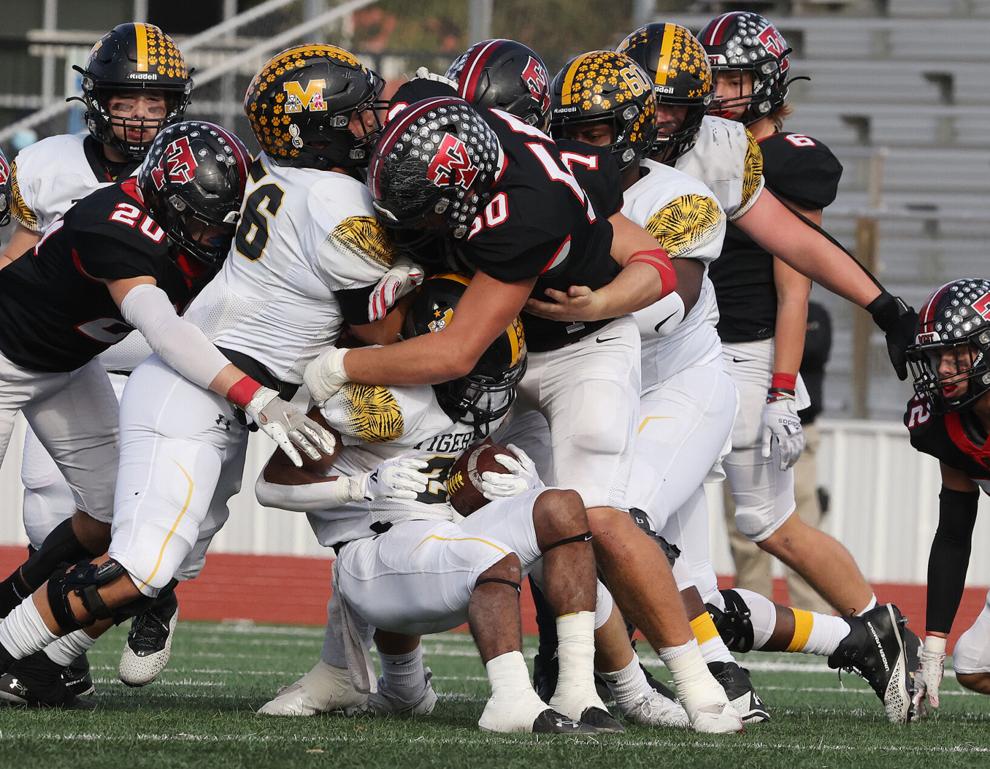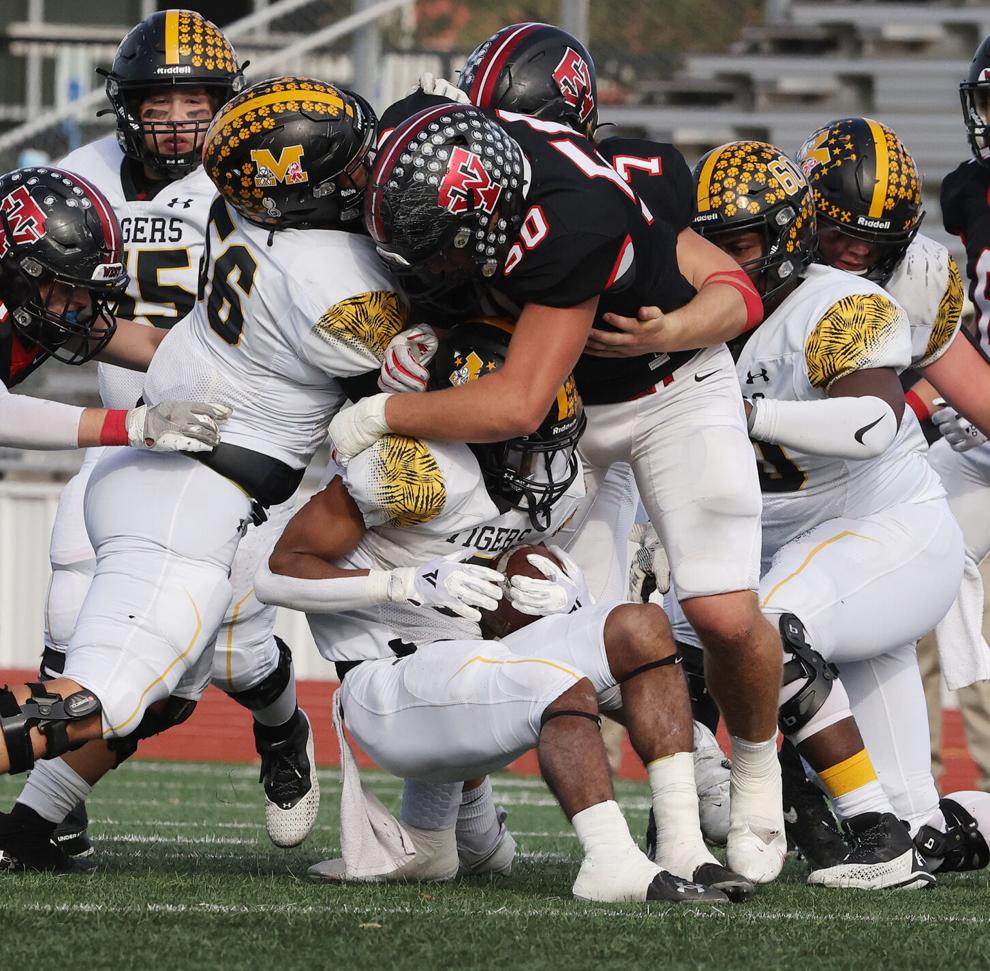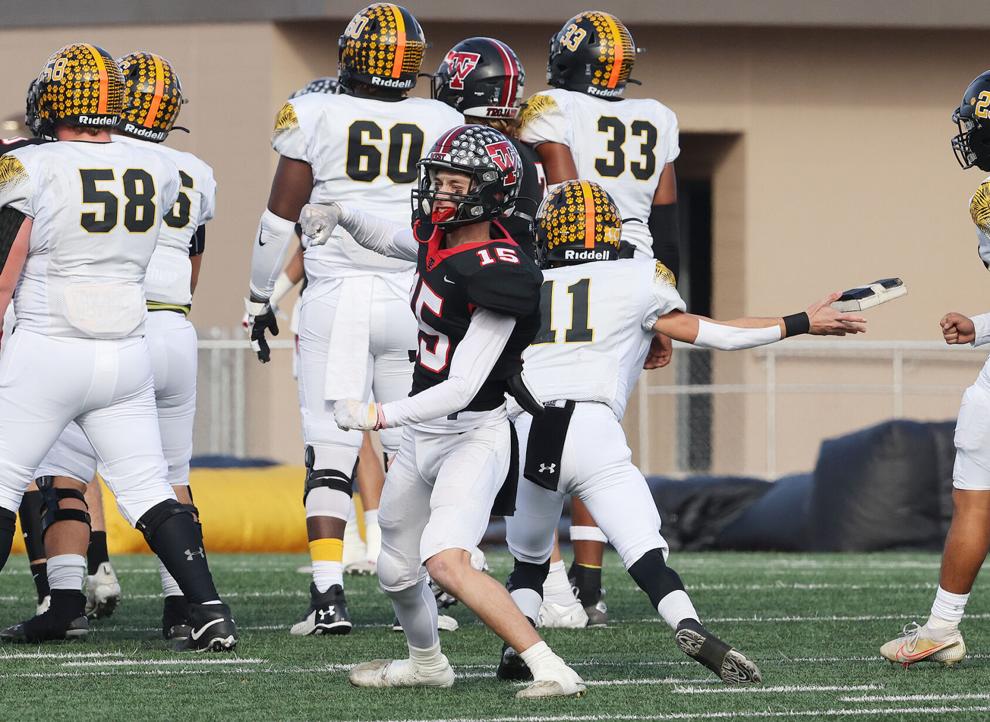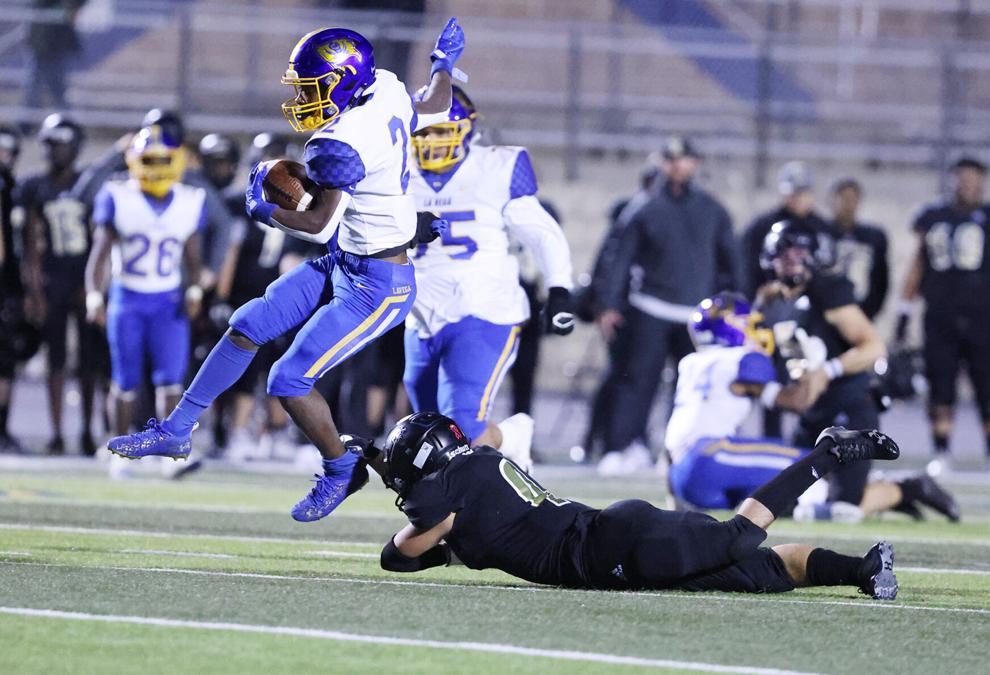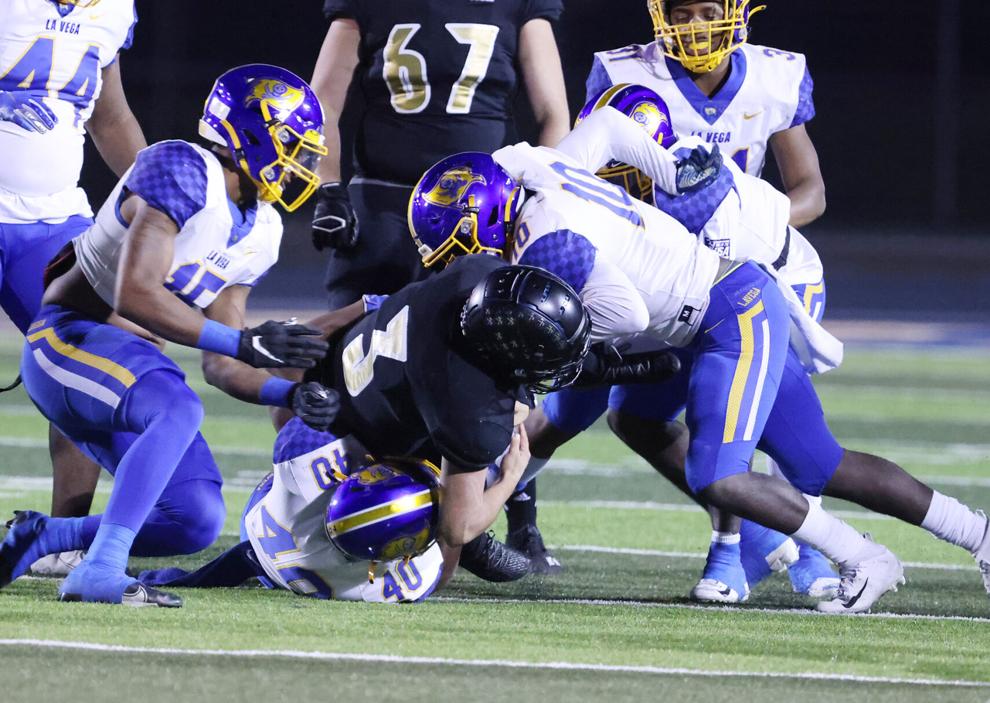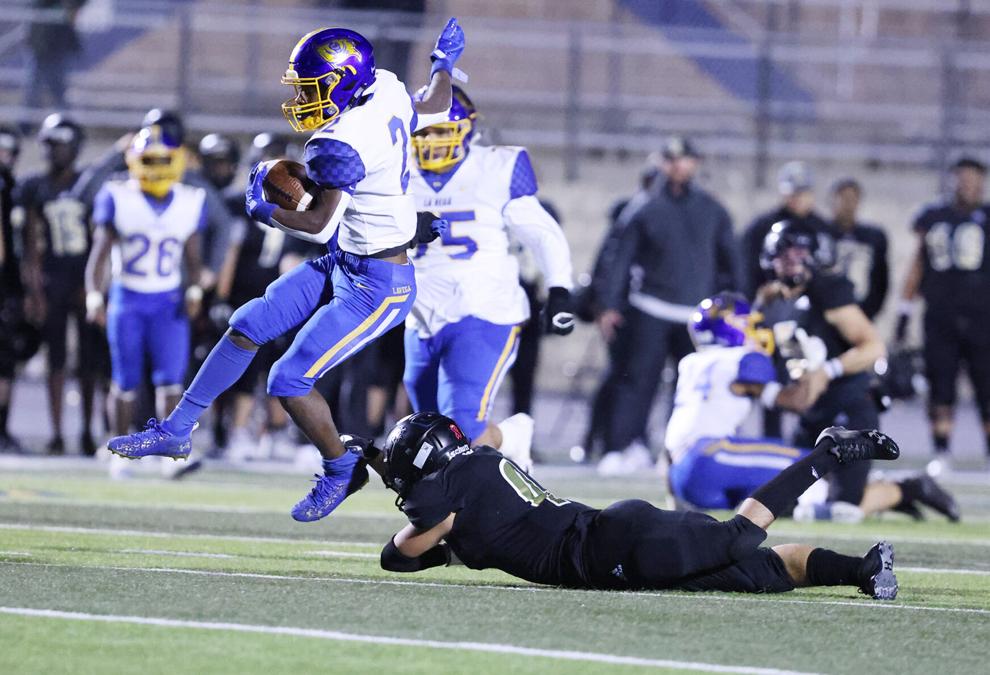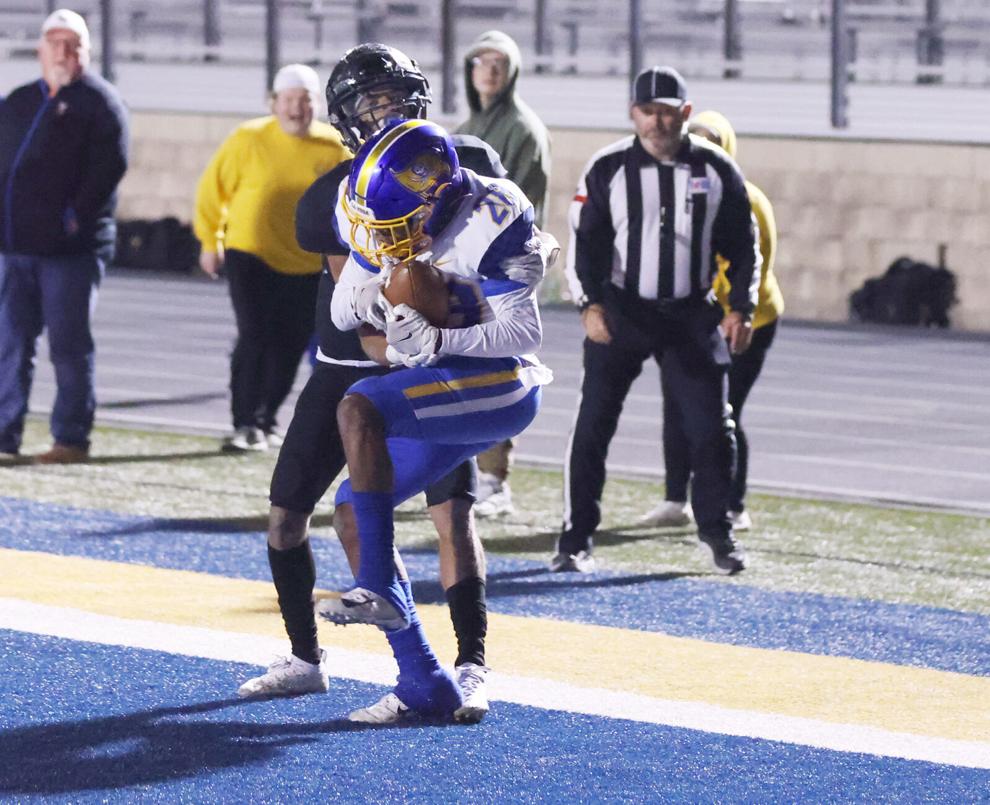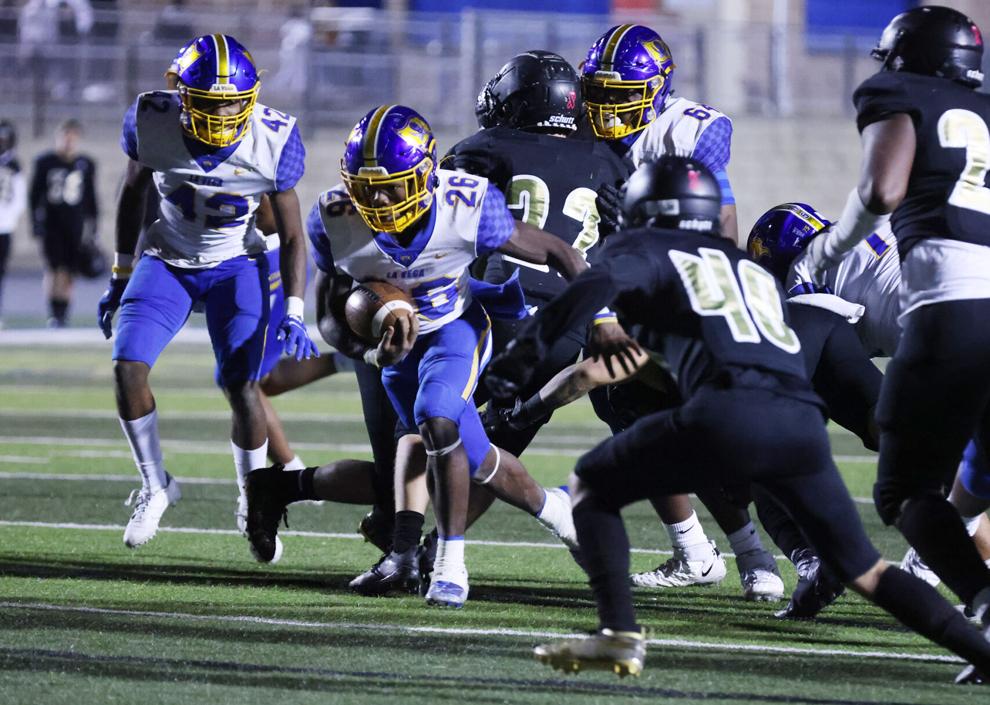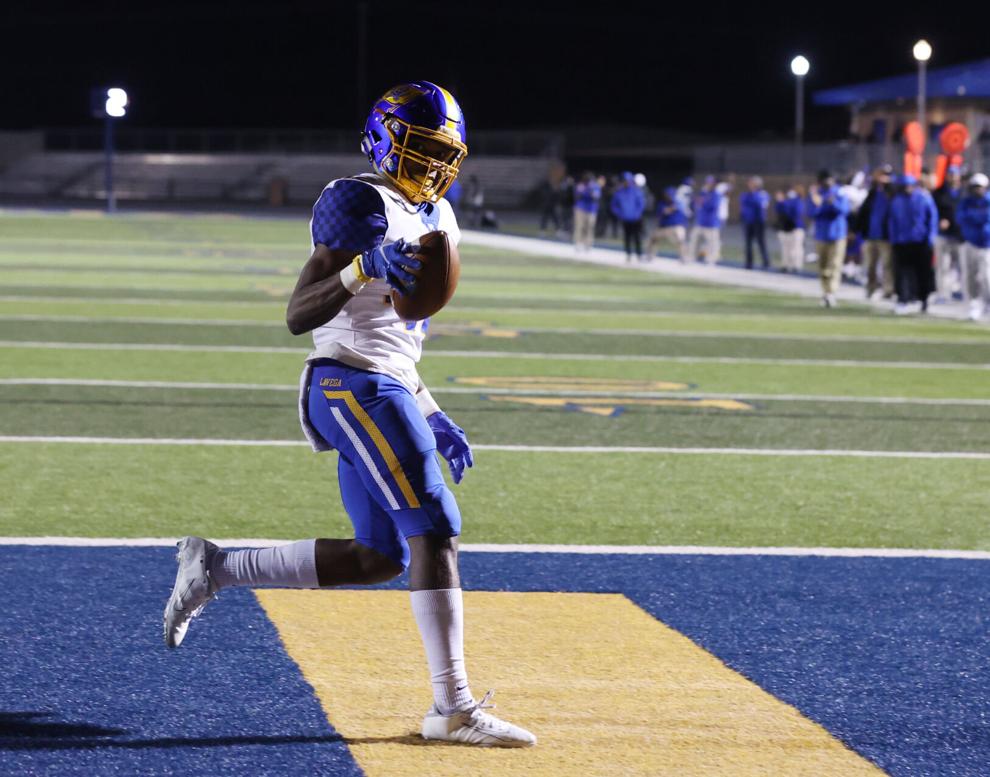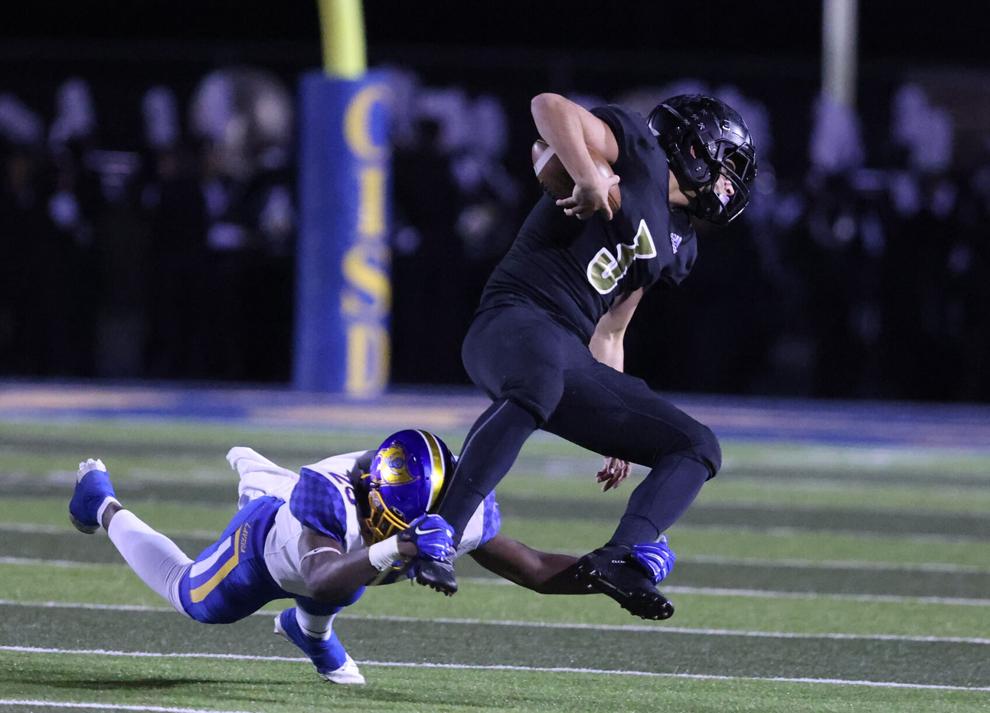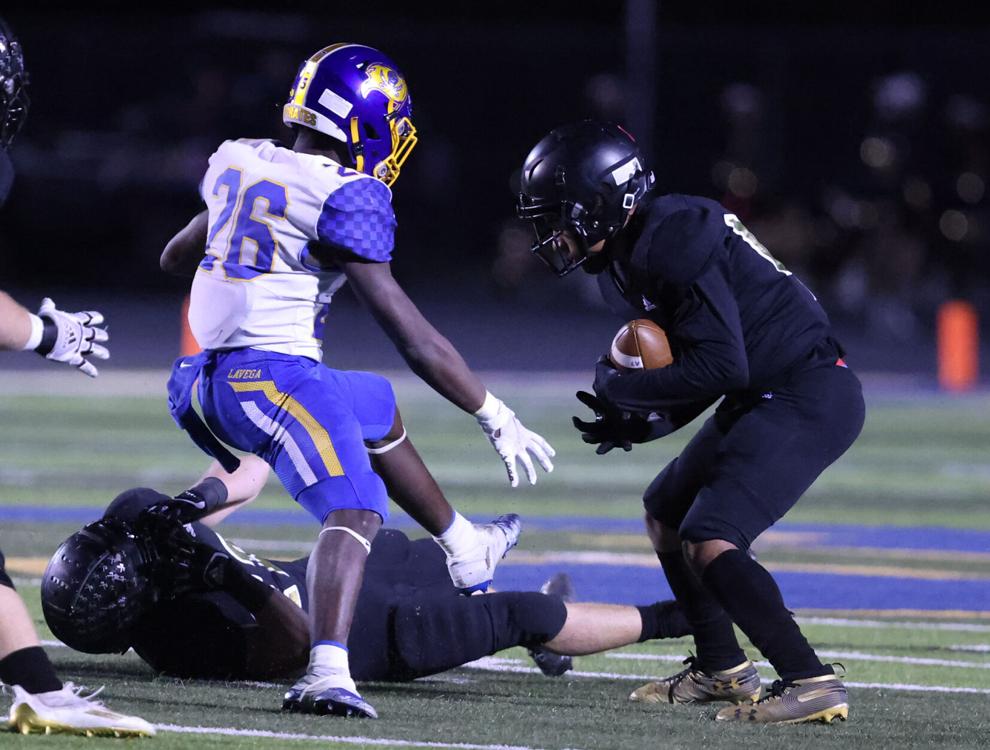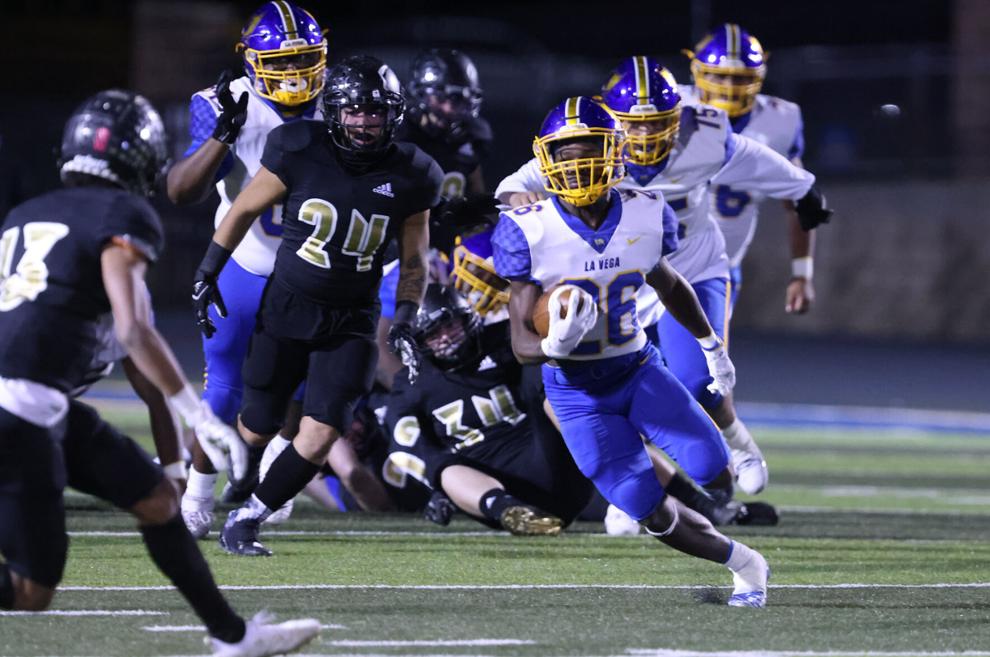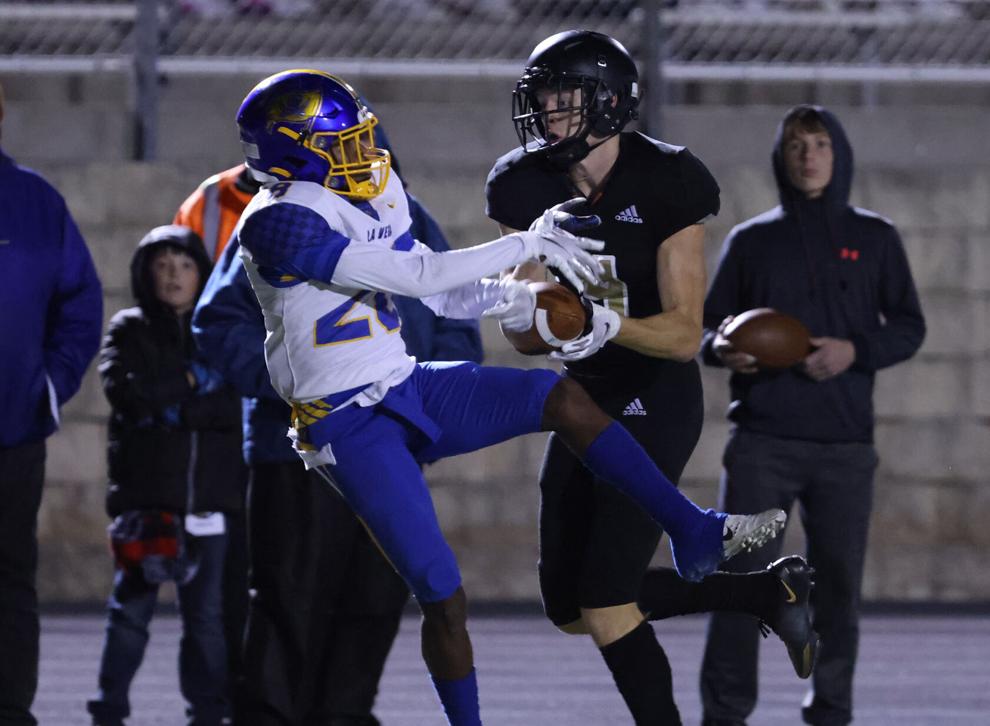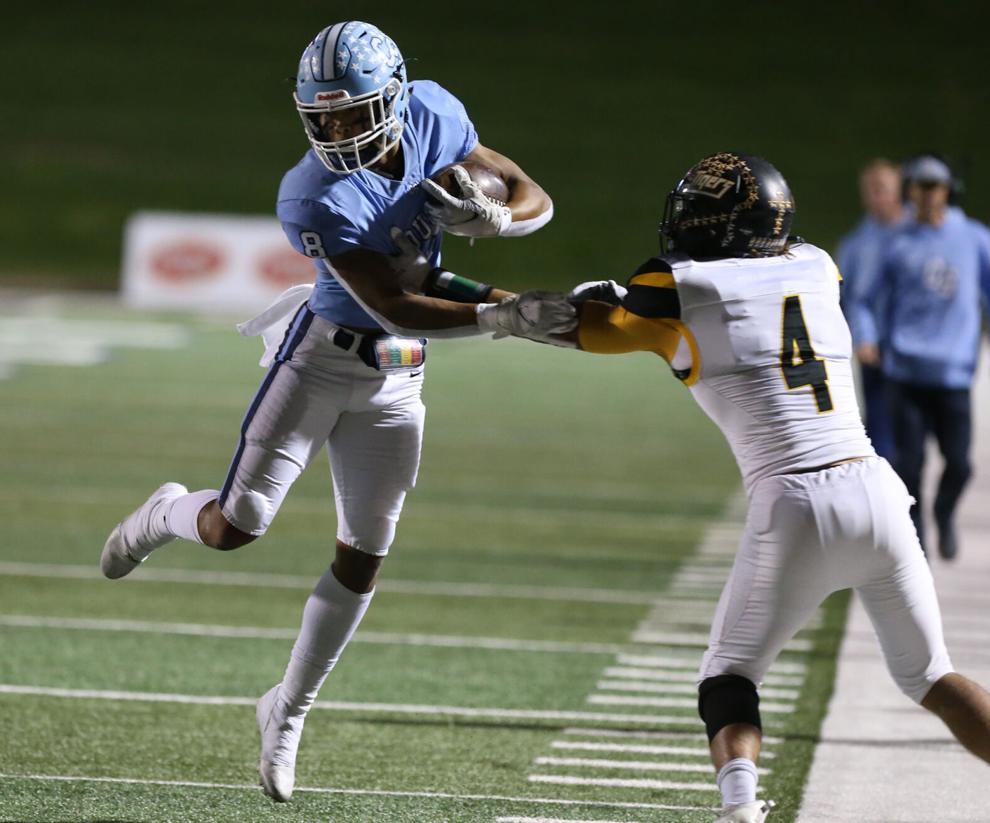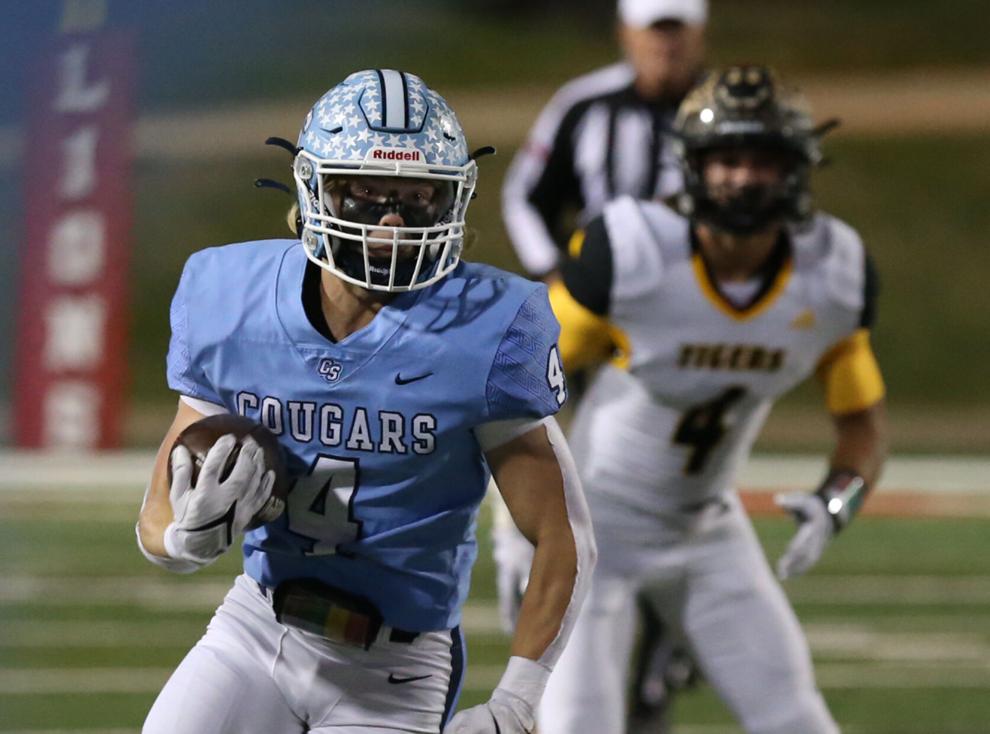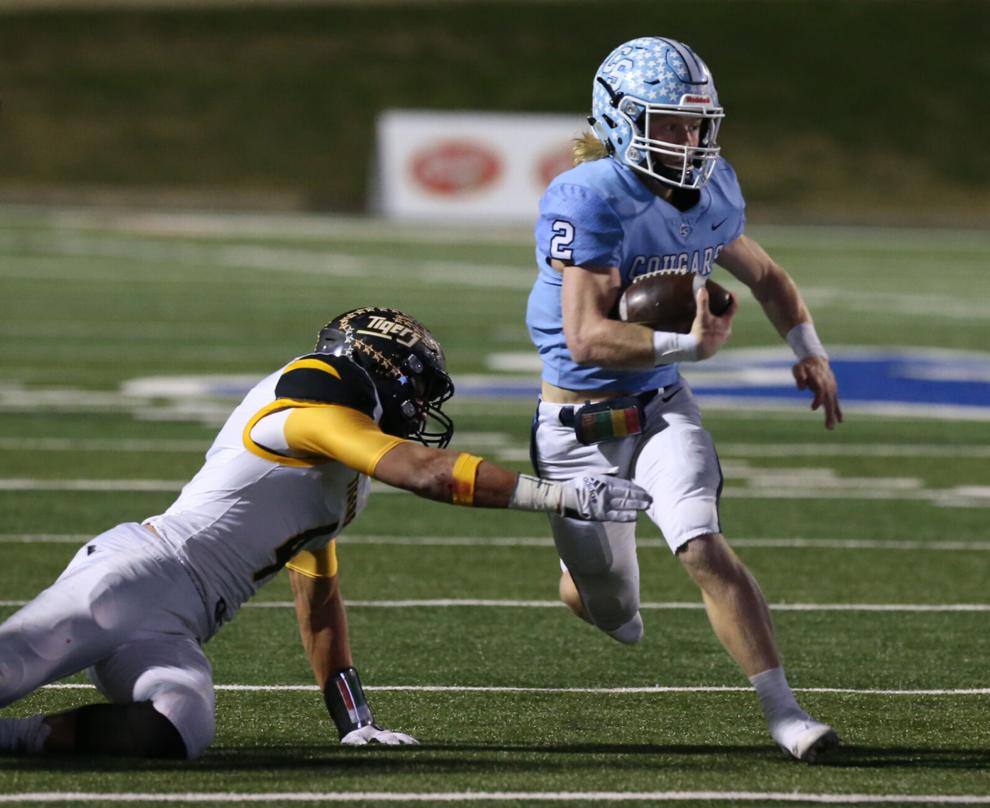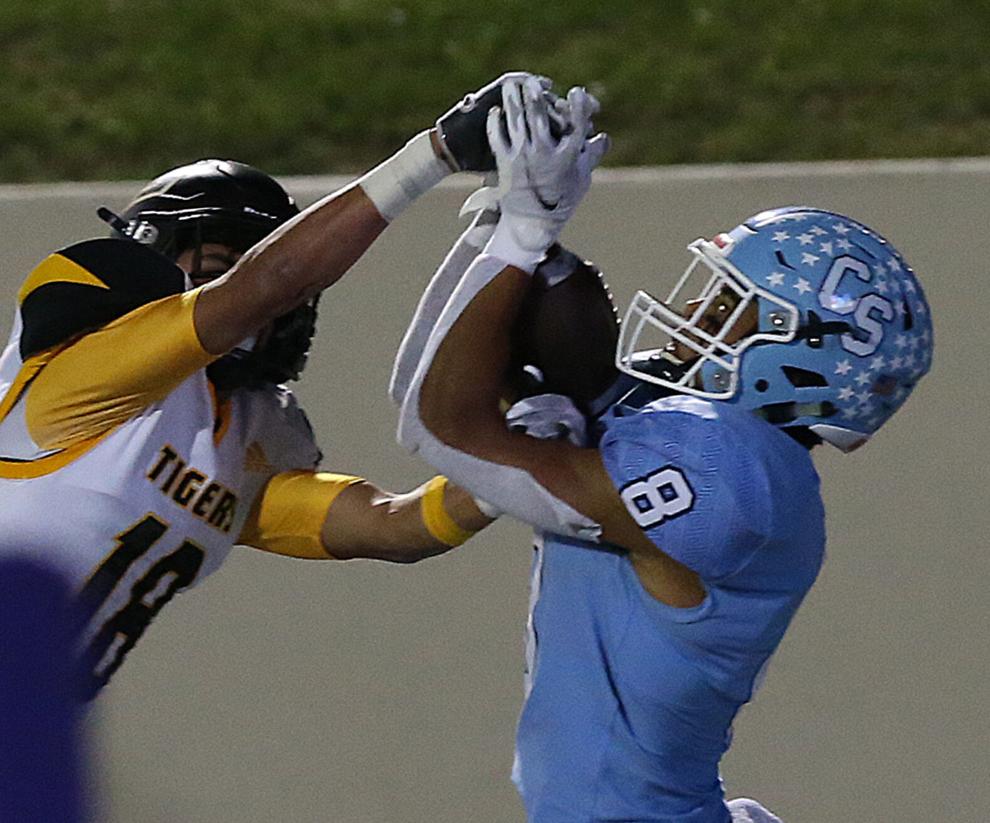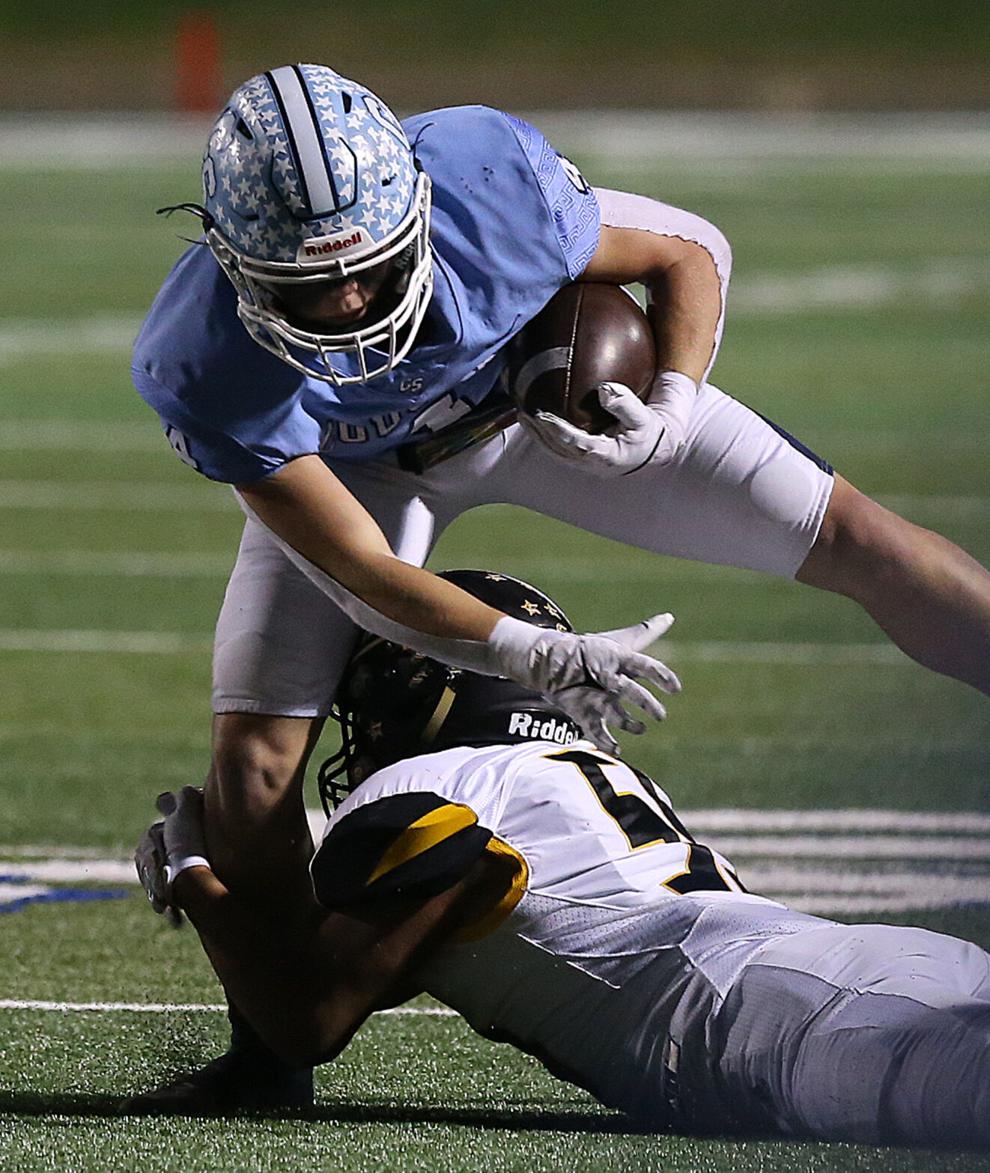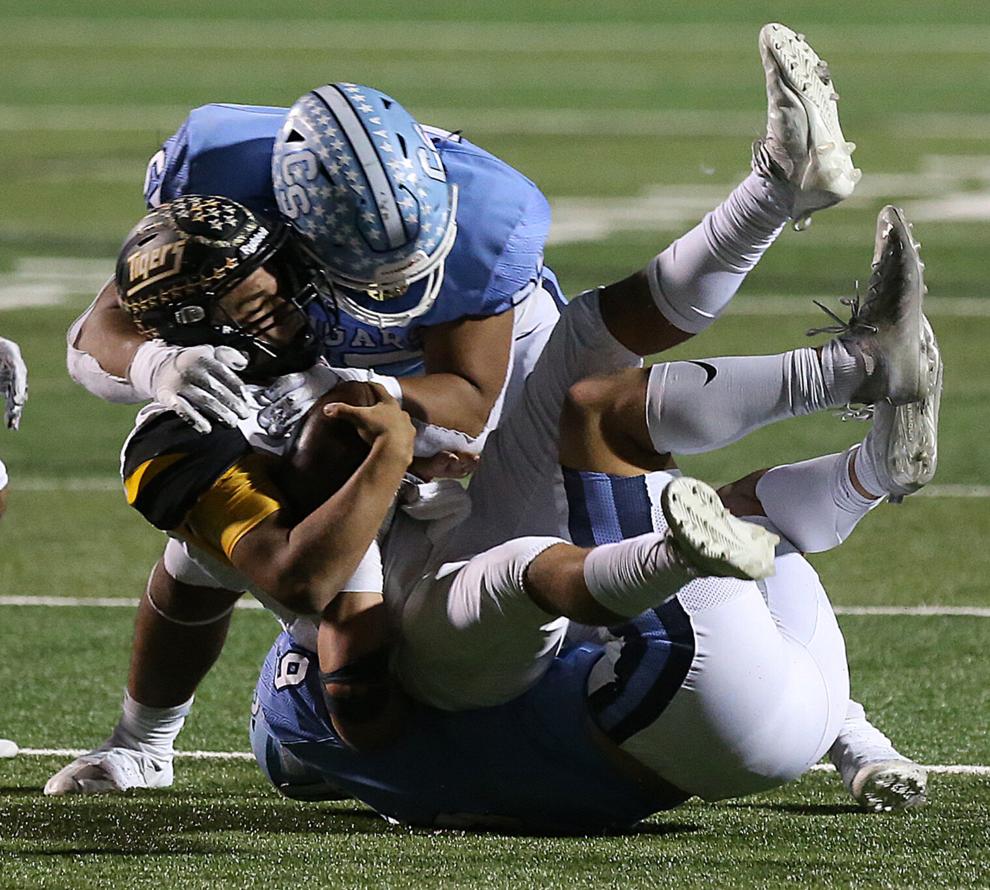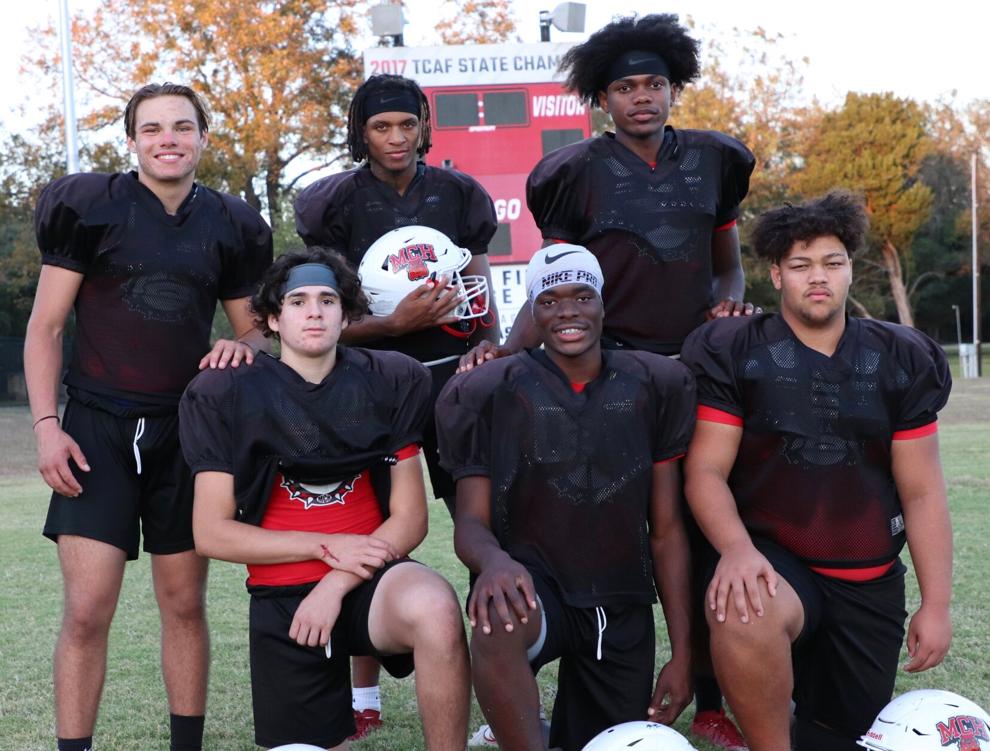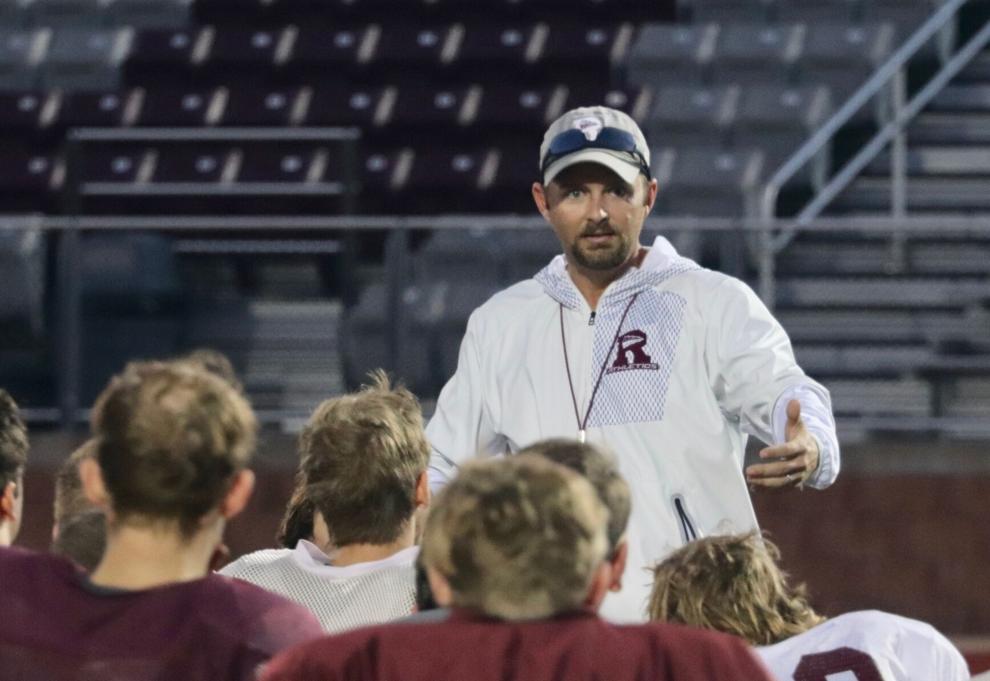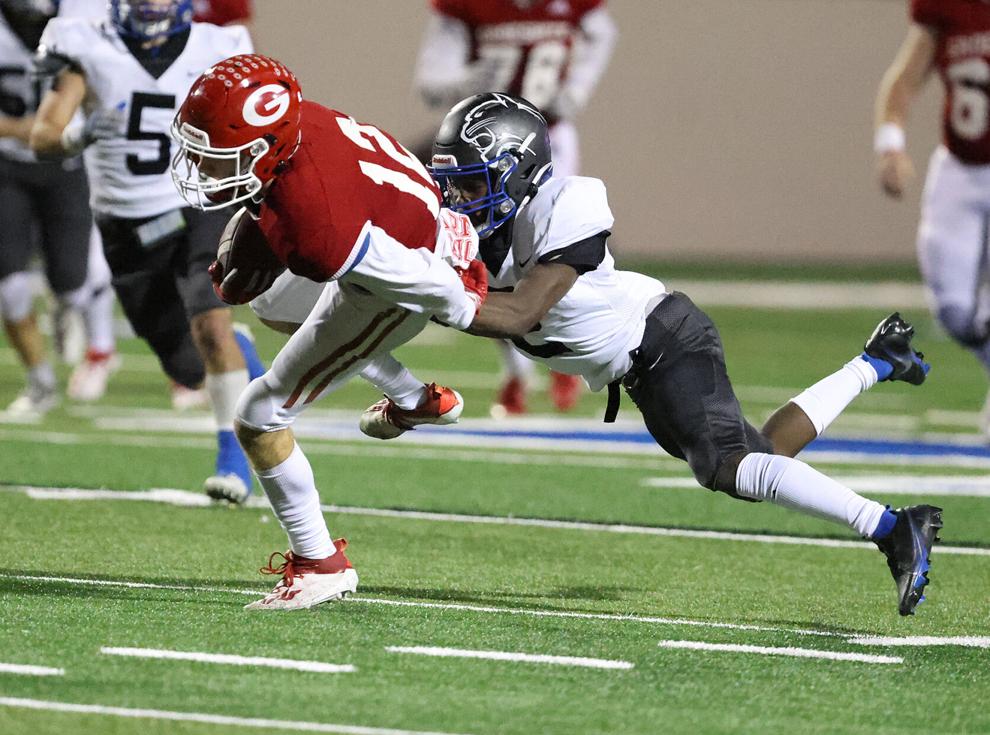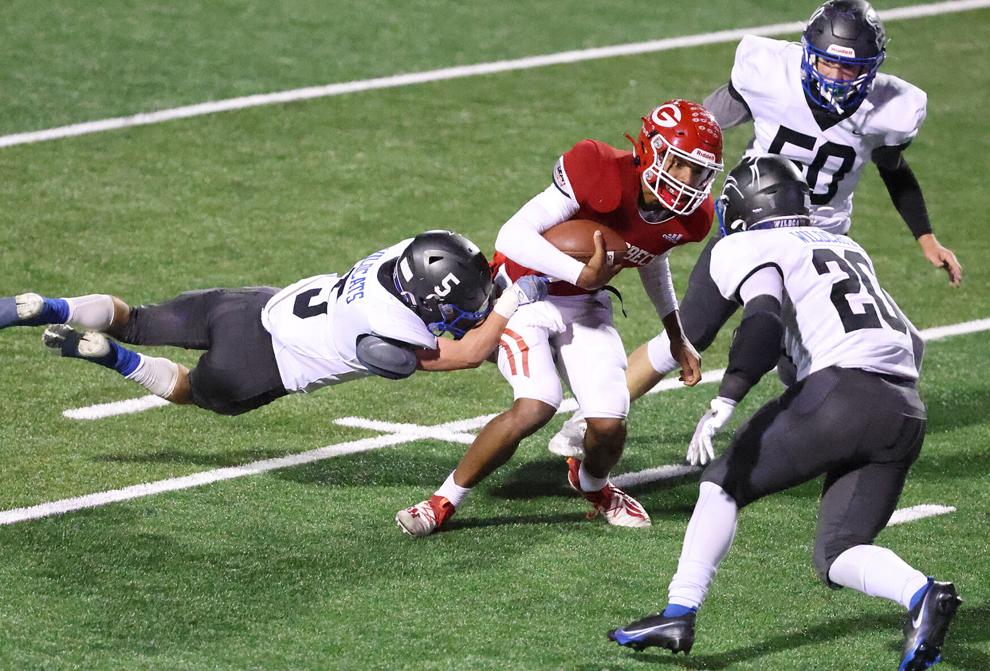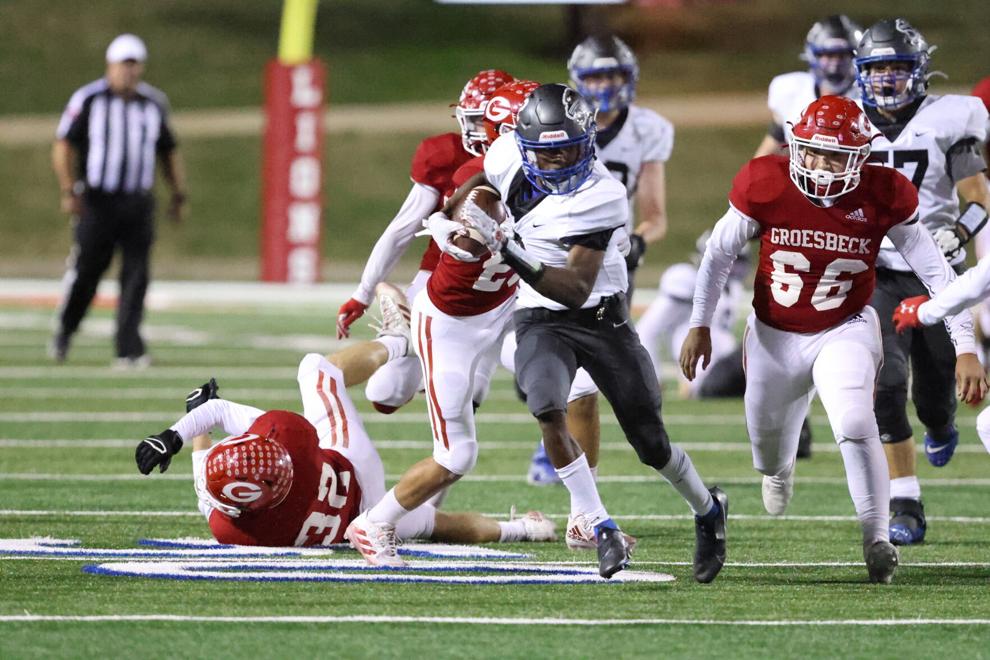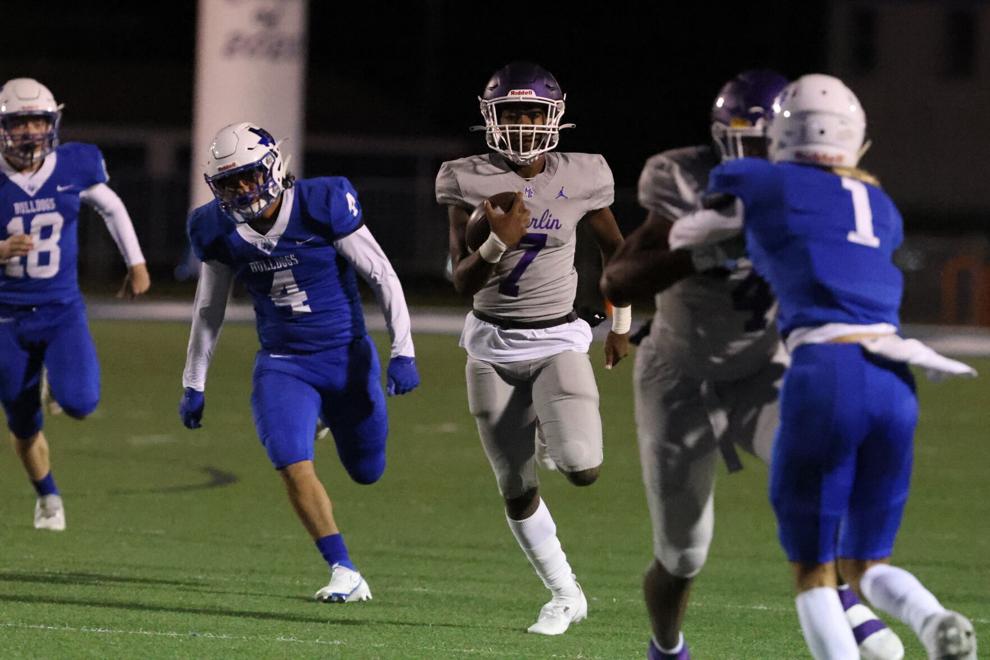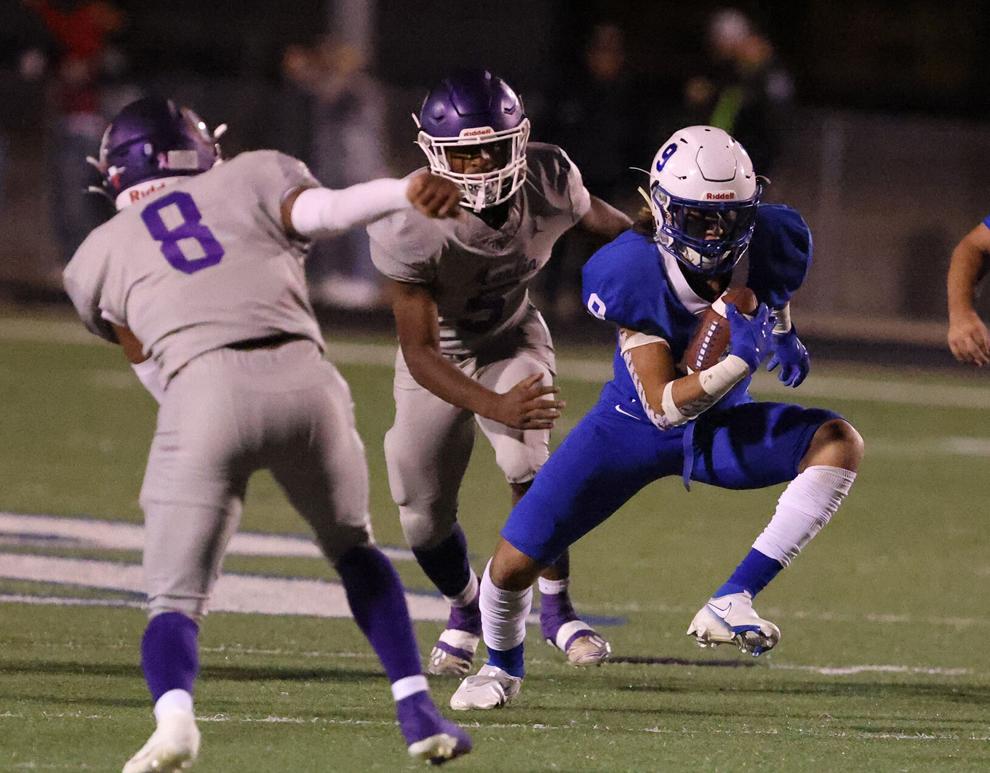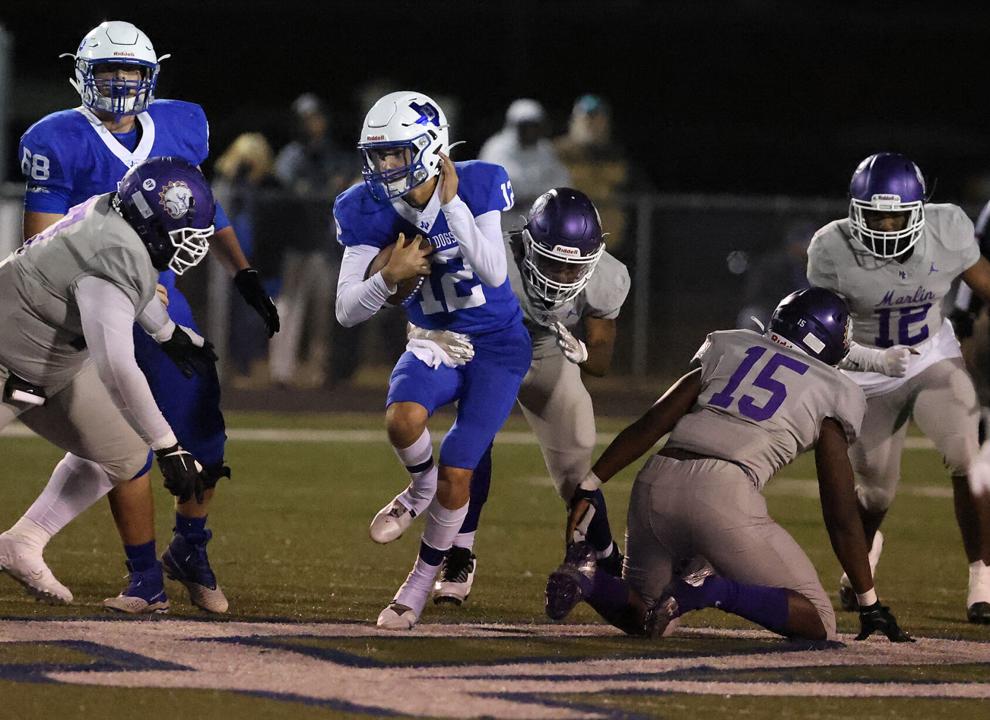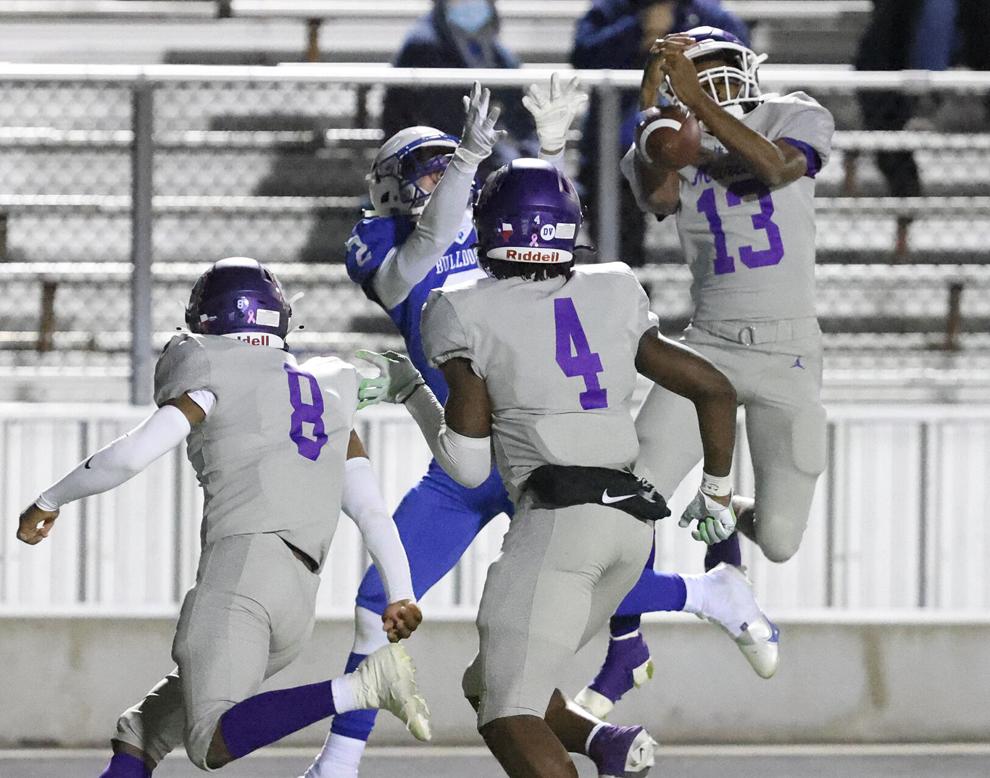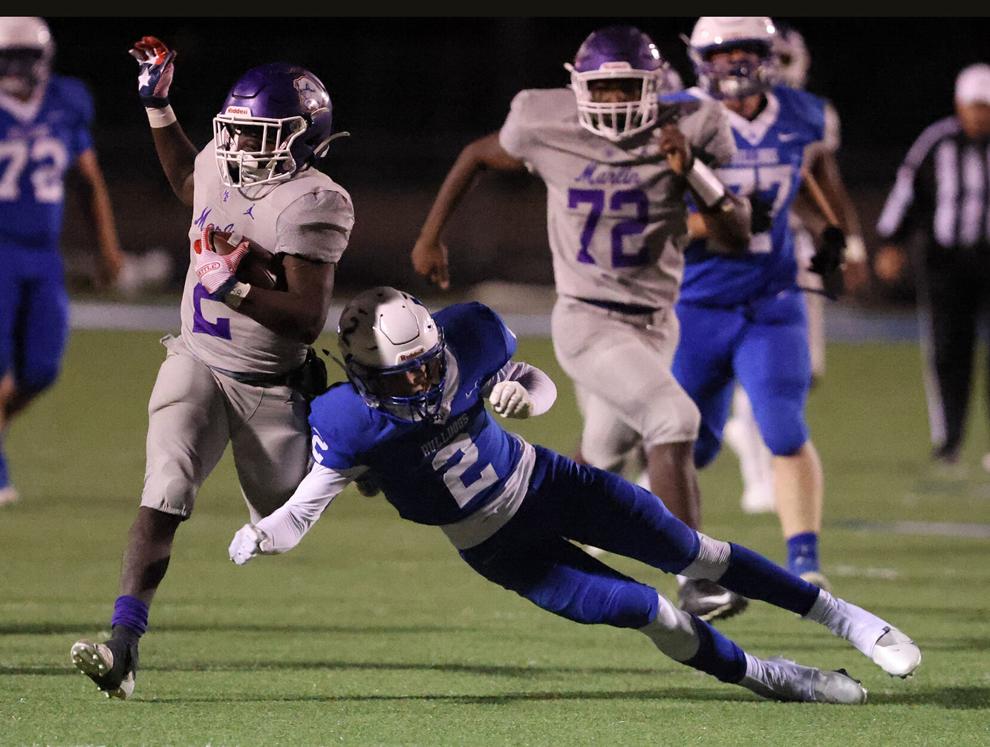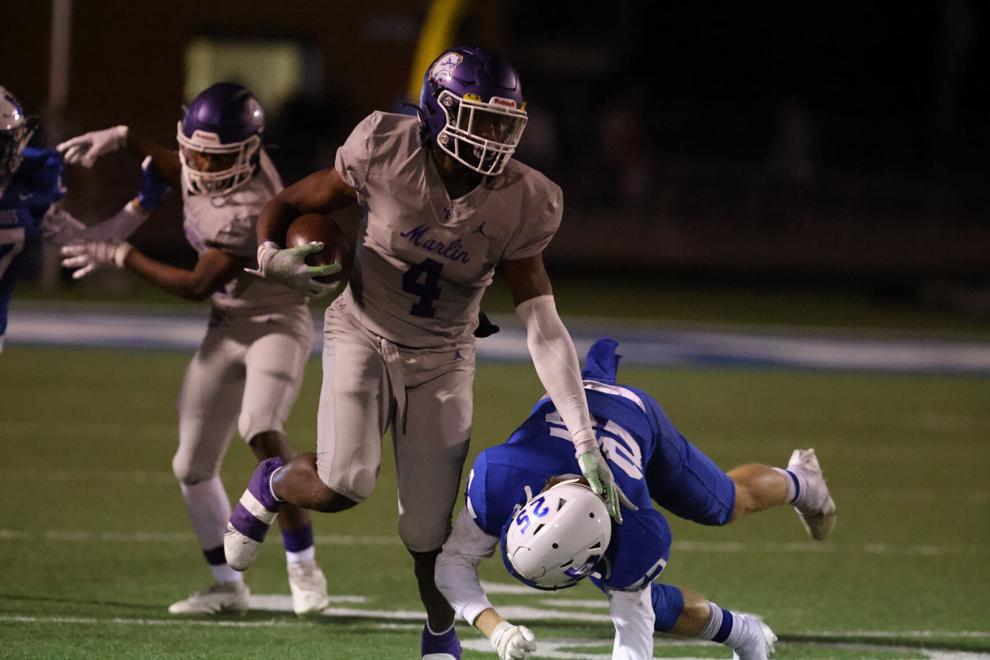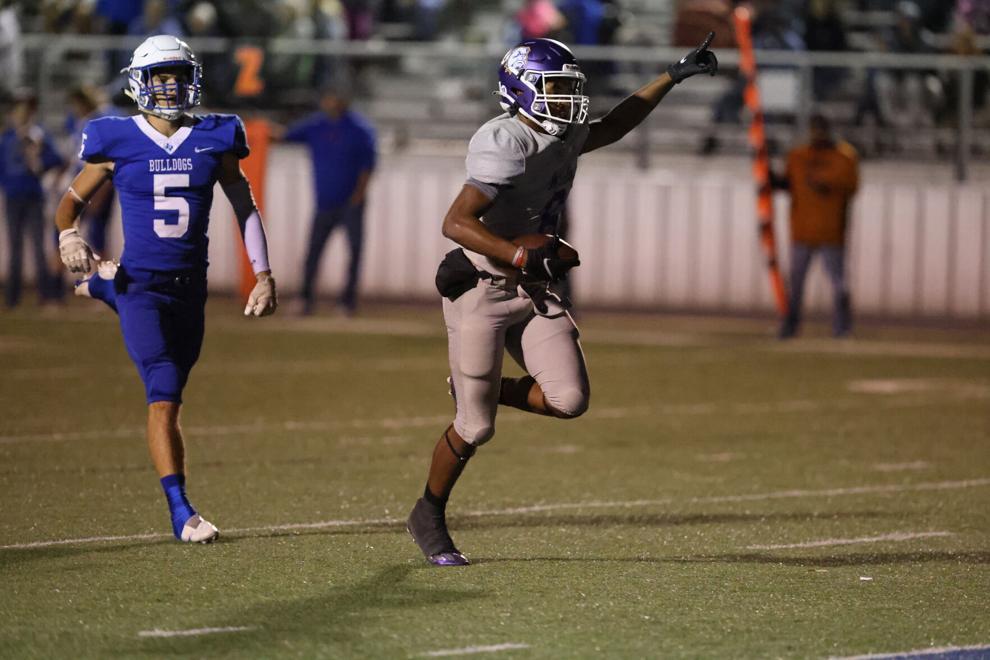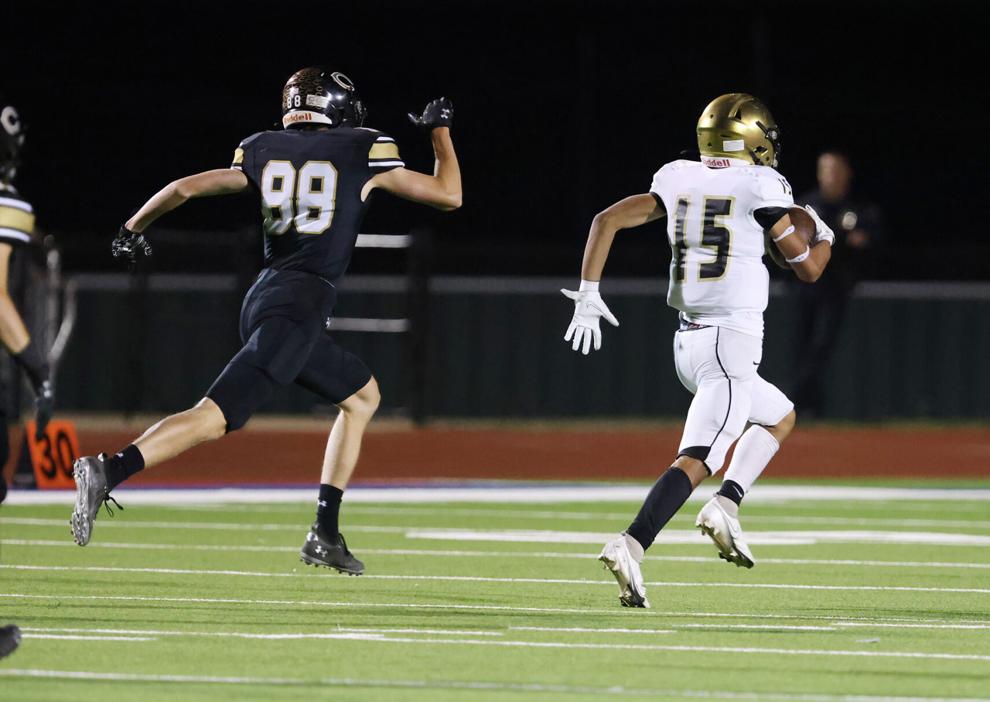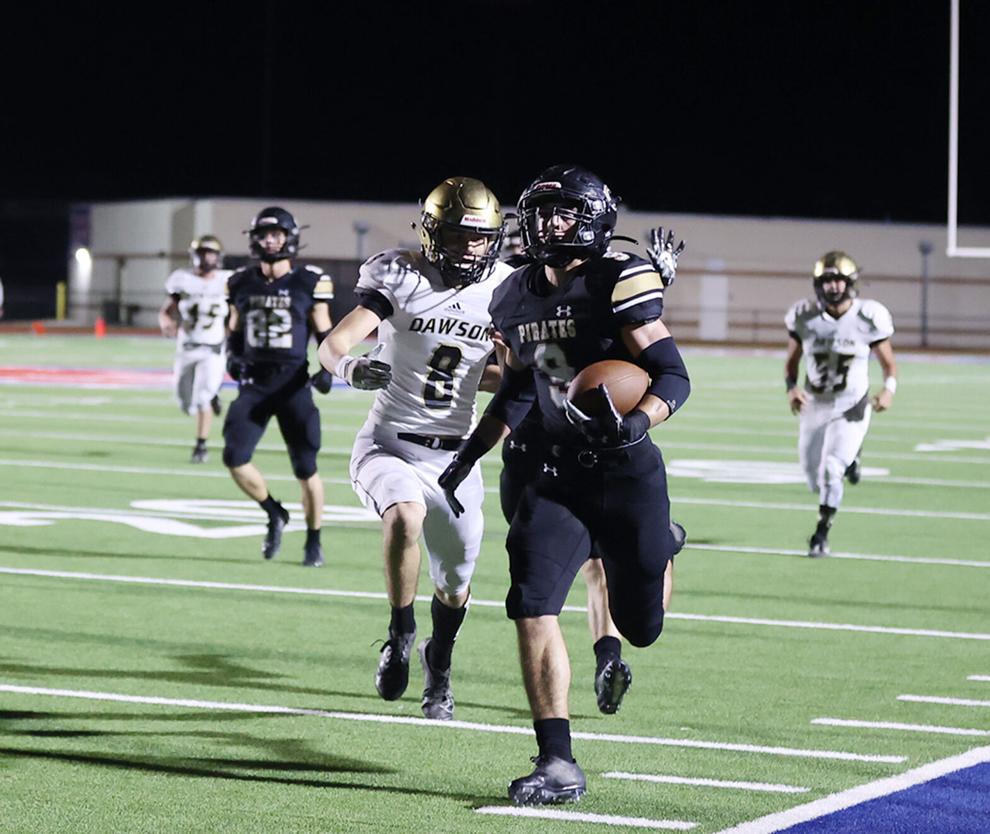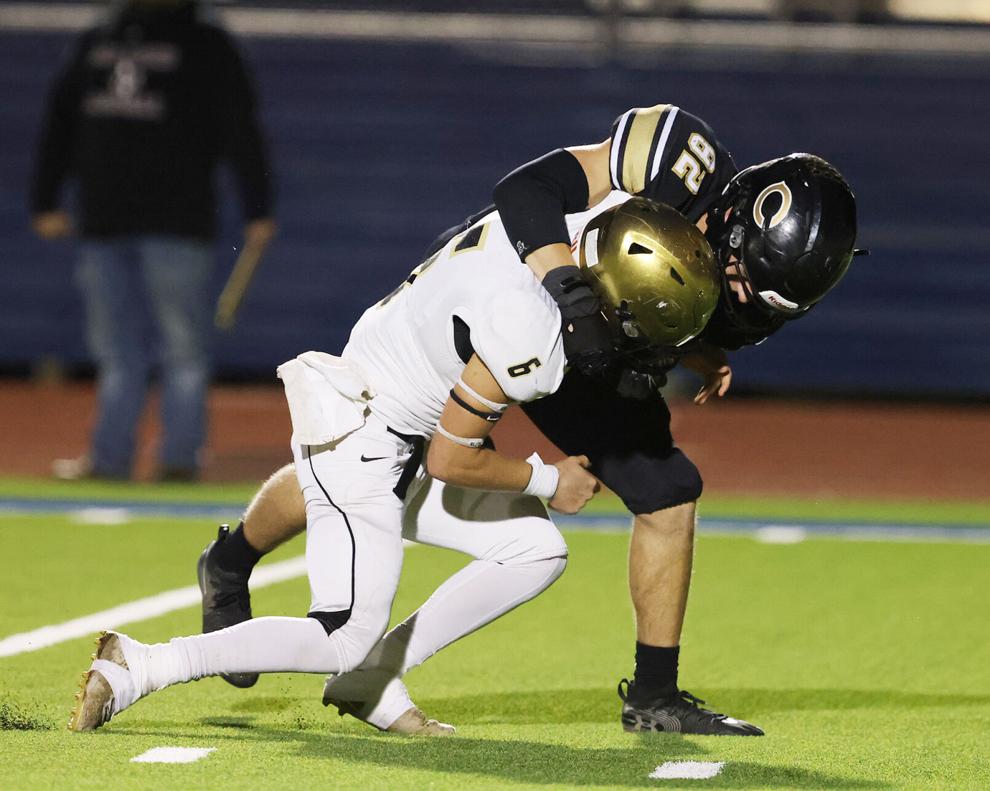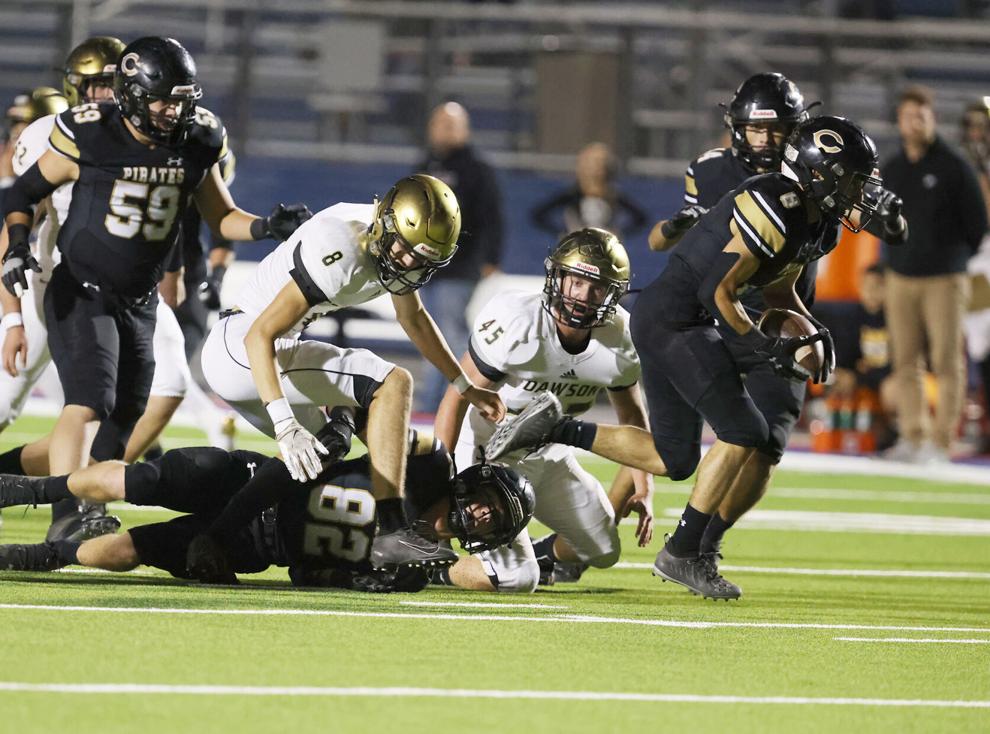 Sent weekly directly to your inbox!