1 min ago
Russian stocks and ETFs in the US plunge following tougher sanctions
From CNN Business' Paul R. La Monica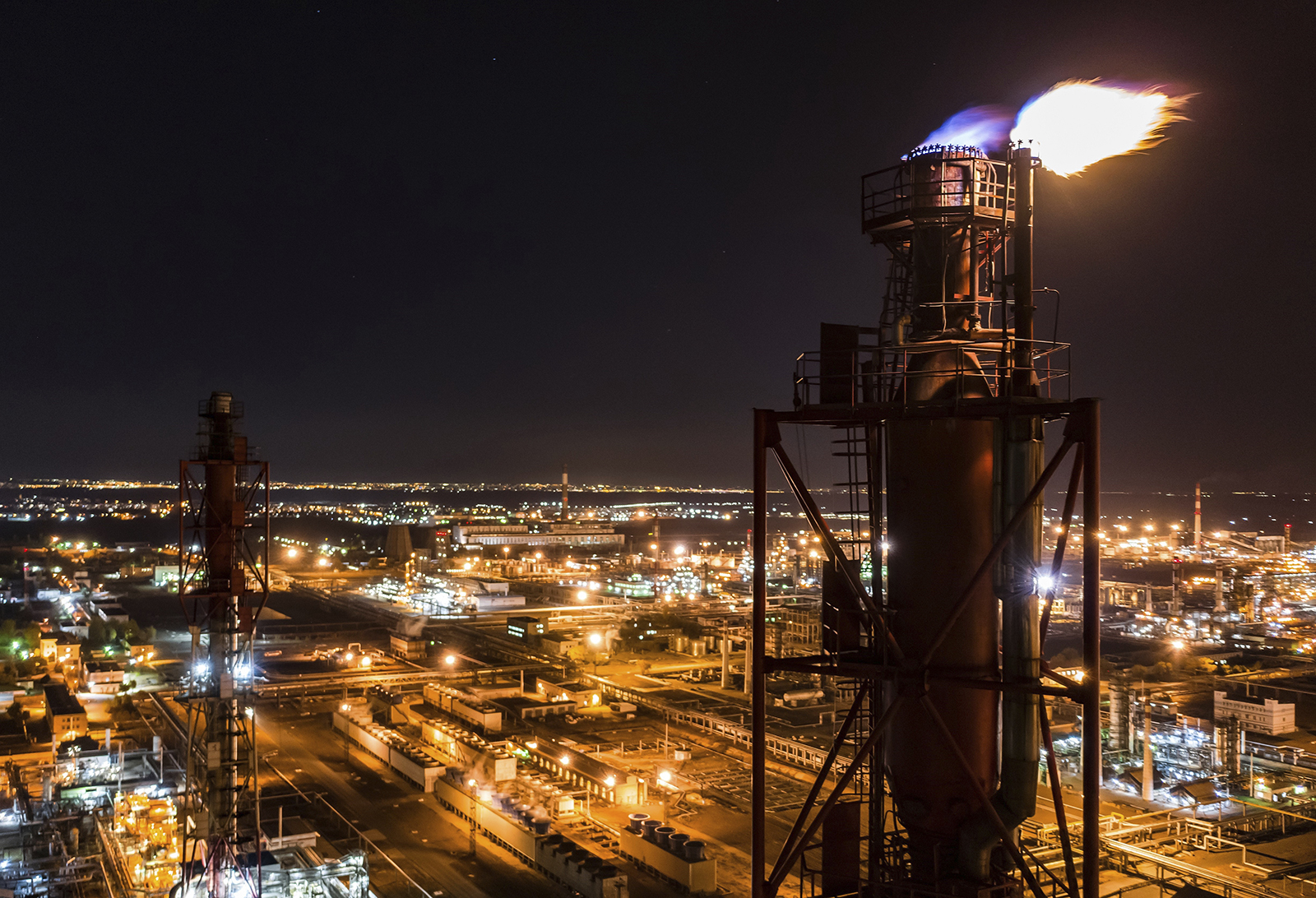 The stock market in Moscow is closed Monday, but US-listed Russian companies and Russian exchange-traded funds are plunging.
The declines come after the United States and Europe imposed even tougher sanctions on Russia following its invasion of Ukraine.
The Franklin FTSE Russia (FLRU) ETF was down nearly 15% in early trading Monday. The iShares MSCI Russia (ERUS) ETF fell 20%. And the VanEck Vectors Russia (RSX) ETF crashed by more than 25%.
Russian energy companies Gazprom (OGZPY) and Lukoil (LUKOY) and top financial firm Sberbank (SBRCY) are among the top holdings in all three funds. The US-listed shares of the two oil stocks each were down more than 40% Monday while Sberbank fell a staggering 70%.
Meanwhile, the Russian ruble is also plummeting.
5 min ago
Stocks fall as investors keep wary eye on Russia and Ukraine
From CNN Business' Paul R. La Monica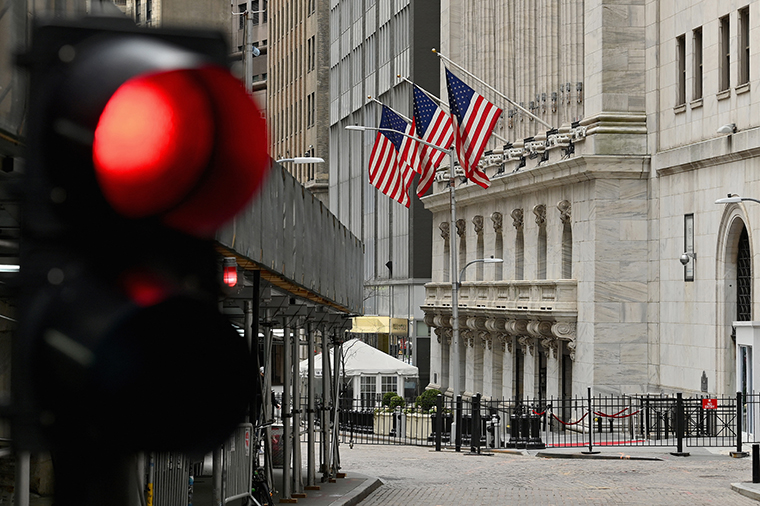 US stocks were broadly lower Monday morning. Wall Street is worried about the impact of more economic sanctions against Russia following its invasion of Ukraine, and the fact that Russia has put nuclear weapons forces and other deterrents on high alert.
Defense stocks were among the few standouts, rallying after Germany announced plans to increase its military spending.
2 hr 12 min ago
Defense stocks set to pop on continued Russia worries
From CNN Business' Paul R. La Monica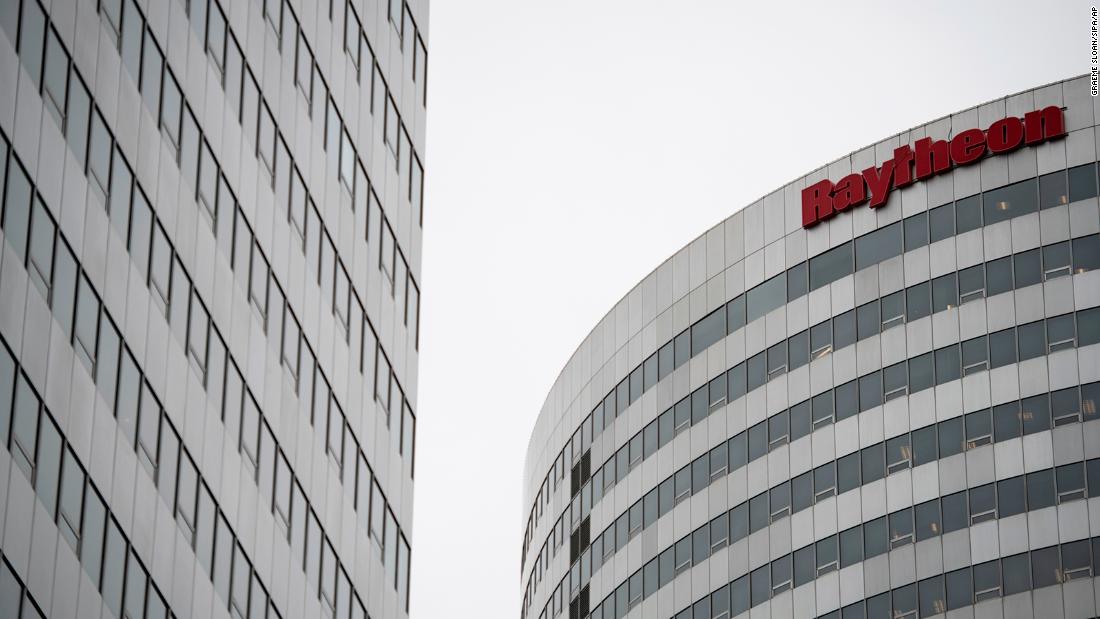 Stocks are set to fall at the opening bell Monday as investors grapple with what the latest headlines about Russia and Ukraine mean for the global economy. But defense stocks look ready to rally.
Worries about Russian president Vladimir Putin's decision over the weekend to put deterrence forces, which include Russia's stockpile of nuclear weapons, on high alert have investors betting on nations around the world ramping up military spending. Germany announced plans over the weekend to allocate 100 billion euros to a special fund for more defense spending.
Shares of defense contractors Northrop Grumman (NOC), Raytheon (RTX), General Dynamics (GD) and Lockheed Martin (LMT) were all up between 3% and 6% in premarket trading Monday. That will likely make them among the best market performers.
These and other defense stocks and defense sector exchange-traded funds surged Thursday following Russia's invasion of Ukraine and they rallied again Friday.
2 hr 46 min ago
Russia faces financial meltdown as sanctions slam its economy
From CNN Business' Mark Thompson
President Vladimir Putin was due to a hold crisis talks with his top economic advisers after the ruble crashed to a record low against the US dollar, the central bank more than doubled interest rates, and the Moscow stock exchange was shuttered for the day.
The European subsidiary of Russia's biggest bank was on the brink of collapse as savers rushed to withdraw their deposits. And economists warned that the Russian economy could shrink by 5%.
The collapse in the currency prompted the Russian central back to implement emergency measures on Monday, including a huge hike in interest rates to 20% from 9.5%.
3 hr 35 min ago
Global stocks fall and oil surges as West pours on Russian sanctions
From CNN Business' Laura He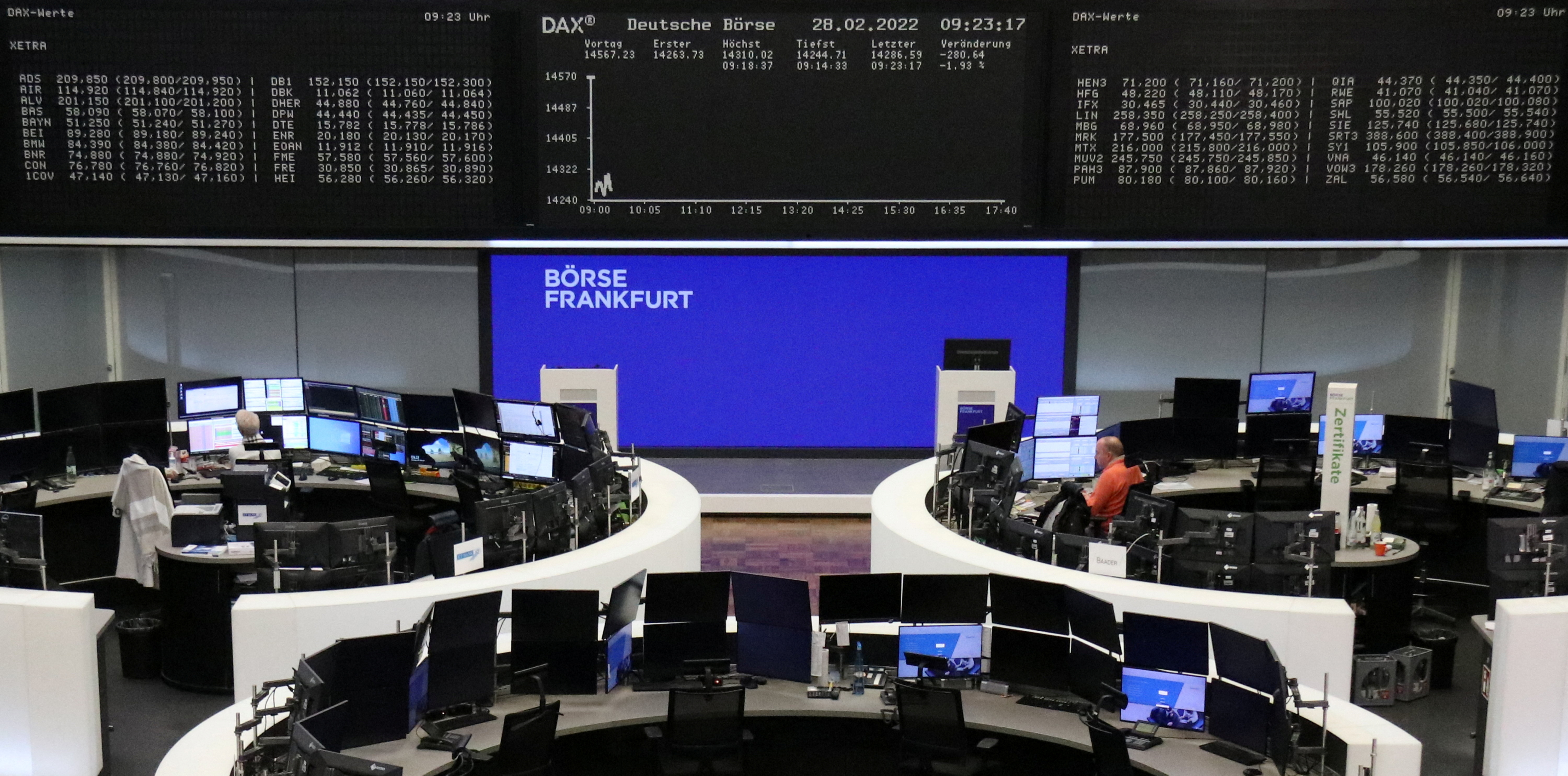 European markets opened lower, as the West continued to impose fresh sanctions on Russia. In early trade the United Kingdom's FTSE 100 fell 1%, the German DAX 30 dropped 2% and France's CAC 40 was 2% lower.
Asian markets ended the day on a mixed note. Hong Kong's Hang Seng lost as much as 1.6%, before closing down 0.2%. Japan's Nikkei 225 and Korea's Kospi erased earlier losses and were up 0.2% and 0.8%, respectively. China's Shanghai Composite was up 0.3%.
Global markets had been turbulent last week after Russian President Vladimir Putin launched an invasion of Ukraine, and the pain has spread beyond stocks.
The Russian ruble plummeted as much as 40% Monday against the US dollar, after Western countries announced new sanctions against Russia, including expelling certain Russian banks from SWIFT, the high-security network that connects thousands of financial institutions around the world.
3 hr 55 min ago
Russia shutters its stock market as the ruble crashes
From CNN Business' Mark Thompson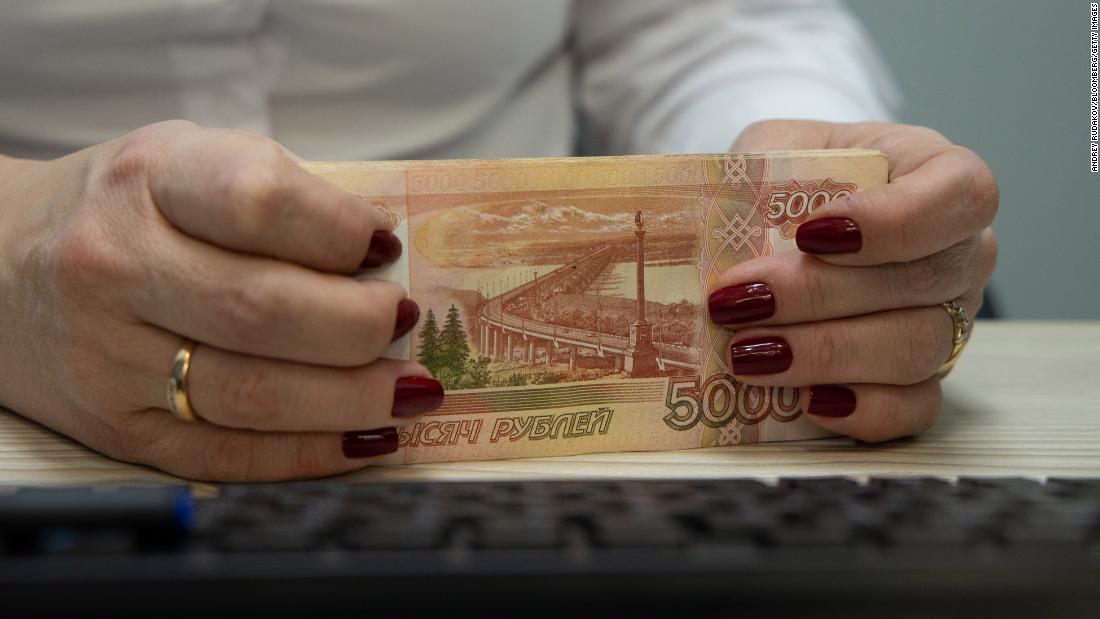 Russia's currency crashed to a record low against the US dollar Monday as the country's financial system reeled from crushing sanctions imposed by Western countries in response to the invasion of Ukraine.
The ruble lost more than 30% of its value to trade at 109 to the dollar at 2.30 a.m. ET after earlier plummeting as much as 40%. The start of trading on the Russian stock market was delayed, and then canceled entirely, according to a statement from the country's central bank.
The latest barrage of sanctions came Saturday, when the United States, the European Union, the United Kingdom and Canada said they would expel some Russian banks from SWIFT, a global financial messaging service, and "paralyze" the assets of Russia's central bank.
President Vladimir Putin's government has spent the last eight years preparing Russia for tough sanctions by building up a war chest of $630 billion in foreign currency reserves, but his "fortress" economy is now under unprecedented assault and at least some of that financial firepower is now frozen.
3 hr 58 min ago
Dow futures tumble
From CNN Business' David Goldman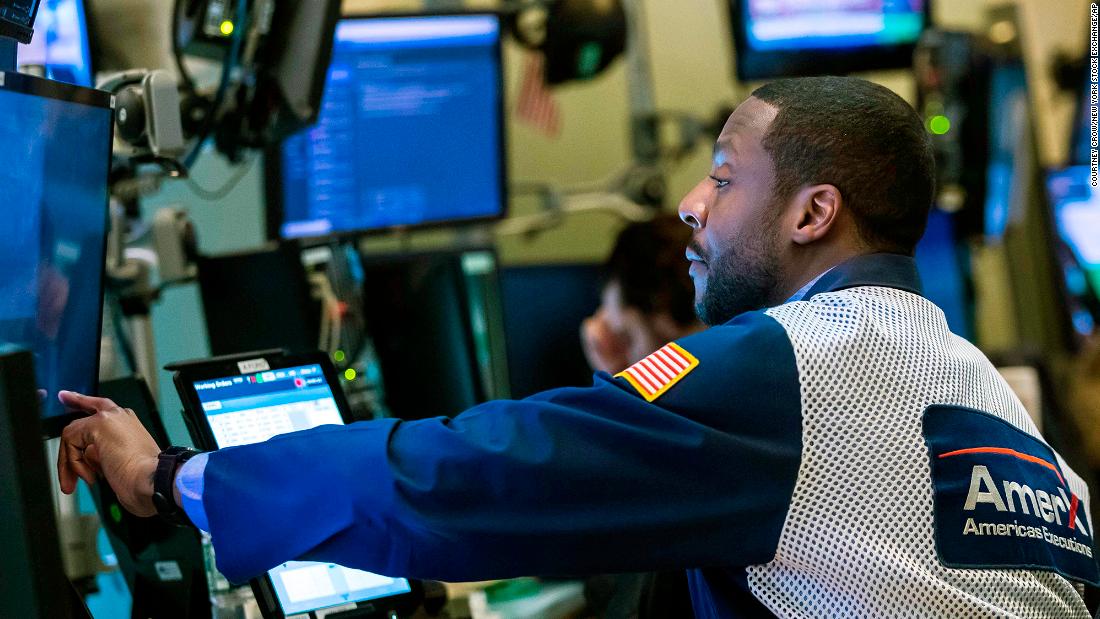 Russia continued to bear down on Ukraine's largest cities over the weekend, but Russian fighters bore stiff resistance from Ukrainians. Peace talks are set to take place between delegates of the two nations Monday on the Ukrainian-Belarusian border.
Still, President Vladimir Putin ordered his country's deterrence forces — including nuclear arms — be placed on high alert. That unnerved investors, concerned that the war could spill over to other countries outside of Ukraine.
Putin's threat came after the White House and several EU nations announced the expulsion of certain Russian banks from the SWIFT banking system Saturday evening. Removing some Russian banks from SWIFT could effectively disconnect them from the international financial system, hindering their ability to do global business.
But that action could hurt European countries' ability to buy Russian energy. Senior Russian lawmakers have said that shipments of oil, gas and metals to Europe would stop if the country's financial system is removed from SWIFT. Russia remains a key exporter of oil and natural gas for much of Europe, and immediate alternatives that could blunt rising energy prices from a reduction of Russian exports aren't obvious.
Some Western banks also have assets tied up in Russia, and cutting Russian banks off from SWIFT could sting.
Dow futures were down 400 points or 1.1%. S&P 500 futures fell 1.3%. Nasdaq futures were 1.3% lower.
The disruption to oil in particular is concerning to investors. Oil prices surged. Brent crude, the international benchmark, rose 4% to $101.80 a barrel. US crude rose 4.8% to $96 a barrel.
13 hr 22 min ago
Sanctions will put Russia's 'fortress' economy to the test
From CNN Business' Charles Riley
Moscow has tried to wean its oil-dependent economy off the dollar, limited government spending and stockpiled foreign currencies.
Putin's economic planners have sought to boost domestic production of certain goods by blocking equivalent products from abroad. Moscow has meanwhile amassed a war chest of $630 billion in international reserves — a huge sum compared to most other countries.
David Lubin, a Citi economist and associate fellow at Chatham House, said "fortress economics" requires the creation of big foreign currency reserves that can be spent if sanctions bite.
"Russia has followed this pattern assiduously," he wrote recently.
Some of those reserves are already being deployed. The Russian central bank said Thursday it was intervening in the currency markets to prop up the ruble. And on Friday, it said it was increasing the supply of bills to ATMs to meet increased demand for cash. Russian state news agency TASS reported that several banks had seen increased withdrawals since the invasion of Ukraine, notably of foreign currency.
Read more
13 hr 27 min ago
The invasion of Ukraine changed everything for Wall Street
From CNN Business' Julia Horowitz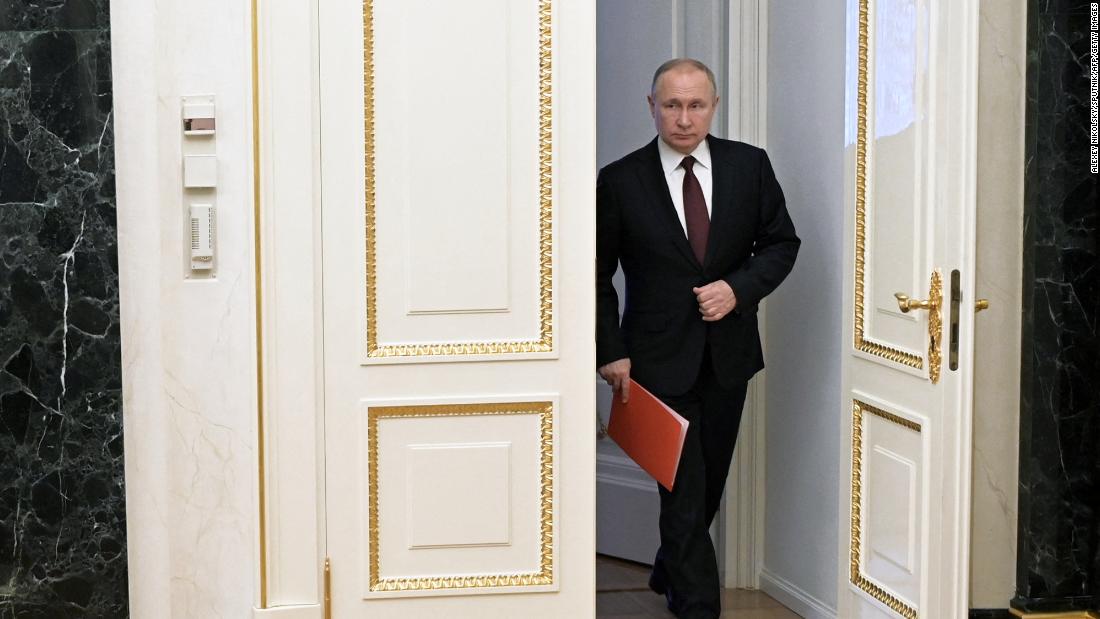 Russian President Vladimir Putin's decision to invade Ukraine last week shattered the security order in Europe that has existed since the end of the Cold War. It's also compelled investors to consider whether they need to adjust to a world that's changed for good.
"I believe that Russia's invasion of Ukraine marks nothing less than a shift away from the largely US/Western-dominated world order that has prevailed since the fall of the Berlin Wall," Michael Strobaek, the global chief investment officer at Credit Suisse, said in a note to clients Friday.
Before Russian troops descended on Ukraine, sparking punishing sanctions from shocked countries in the West, the primary concern on Wall Street was tied not to Putin, but to Federal Reserve Chair Jerome Powell.
What the Fed will do next to rein in inflation, which has been rising at the fastest rate in decades, has been the subject of fierce speculation. Increasingly, traders have braced for the Fed to aggressively hike interest rates from rock bottom and begin reducing the size of its massive balance sheet, which it built up to support the economy during the pandemic.