Jean Anne Booth: Patent trolls are a growing menace to American innovation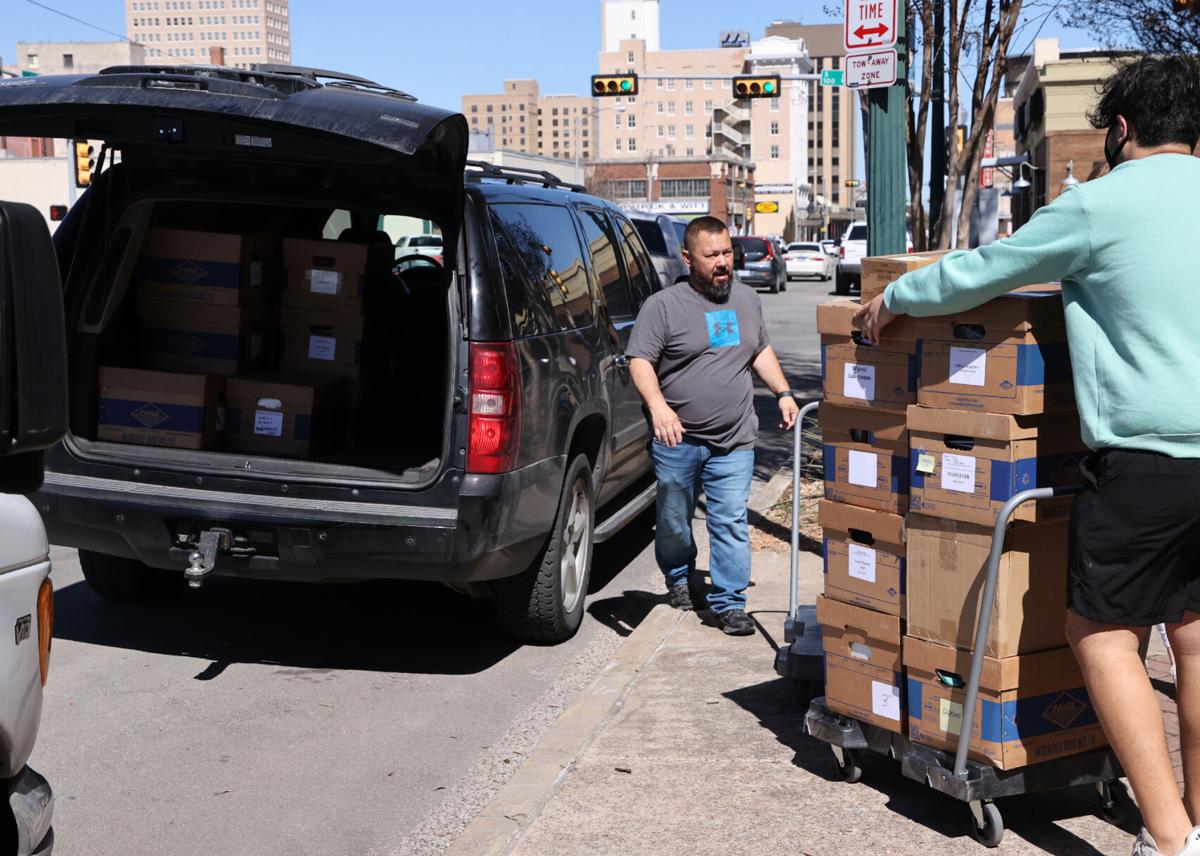 JEAN ANNE BOOTH Guest columnist
If you've started a small business in the past few years, chances are you know all too well about patent trolls.
For entrepreneurs here in Texas, patent trolls are now a constant threat, hanging over our heads at all times, with no sign of when or where they might strike next.
Much more harmful than their name would suggest, patent trolls are, in reality, hedge funds and investor-backed shell companies that exist to buy up old, unused patents just so they can use them to file lawsuits accusing legitimate innovators of patent infringement. They don't build anything, create new jobs or propose new ideas of their own. Their sole purpose is to exploit loopholes in the legal system to generate huge verdicts or settlements for their investors.
In other words, it's legalized extortion.
As the founder of UnaliWear, a small startup based in Austin that manufactures smartwatches for seniors to wear 24/7 so they can get help in the event of an emergency, I've had to deal with patent trolls more times than I can remember.
I founded this company back in 2013. My mom had just turned 80 and I started to worry about her health and independence. I worried about what would happen if she suffered a fall or another medical emergency in the middle of the night. I already had what I needed to retire on my own at that point. Running UnaliWear was a labor of love for my mom and other seniors whose needs weren't being met by smartwatches on the market.
I thought I wouldn't have much to worry about with patent litigation. After all, just two years before UnaliWear opened its doors, Congress had passed the America Invents Act, a law that cracked down on patent trolls by creating inter partes review (IPR), where expert judges on the U.S. Patent Trial and Appeal Board could assess whether a patent being asserted was even valid before businesses were forced to shoulder the full costs of litigation.
The new system worked. Patent litigation plunged and startups like UnaliWear thrived.
But in 2018, the then-director of the U.S. Patent & Trademark Office gutted the reforms that Congress established. He implemented what's now known as the "NHK-Fintiv rule," a rule that violates the America Invents Act and that never went through the legal rulemaking process required of federal agencies. The new rule instructed the appeals board to deny requests for IPR hearings if there was already a court case pending. He did this even though the America Invents Act was enacted specifically to provide an alternative to litigation.
Patent trolls have taken full advantage of this unlawful rule. Since 2018, abusive litigation has risen by nearly 35 percent. In April 2020, my company was sued by Big Will Enterprises, an infamous patent troll that also targeted other smartwatch makers at the same time. You don't need to look very far to see that the same thing is happening all over. Farmers, ventilator manufacturers and even public school districts have all been targeted by patent trolls out to turn a quick profit for their investors.
Fortunately, there are already folks in Washington who want to fix this problem, including Republican Texas Sen. John Cornyn, who introduced the Restoring the America Invents Act earlier this fall with Sen. Patrick Leahy, a Democrat from Vermont. The law will go a long way toward fixing what's broken in our patent system by restoring the IPR process as a viable alternative to litigation so that patent trolls have fewer opportunities to game the legal system.
In addition, President Biden has now nominated a new Director for the USPTO, Kathi Vidal. If she is confirmed by the Senate, Vidal will have the opportunity to end the NHK-Fintiv rule that her predecessor unlawfully established and make the agency work more effectively for entrepreneurs, rather than patent trolls. Her confirmation hearing was held last week before the Senate Judiciary Committee, and Sen. Cornyn and Texas Sen. Ted Cruz will soon vote on whether to send her nomination to the Senate floor.
Our entire economy is built on the foundation of men and women who came up with new ideas that filled a need for society. No person who turns their idea into a successful business, creating jobs and generating economic activity along the way, should ever have to worry that they'll be held hostage because a hedge fund or a group of investors dug up an old, unused patent that allows them to manipulate the legal system.
They won't be any longer, provided that Congress and the Biden administration step up to the plate and fix what is broken in our patent system.
Jean Anne Booth is the CEO of Austin-based UnaliWear, a startup that designs smartwatches for seniors.
Get opinion pieces, letters and editorials sent directly to your inbox weekly!