We only recommend products we love and that we think you will, too. We may receive a portion of sales from products purchased from this article, which was written by our Commerce team.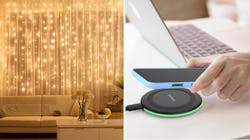 Amazon
Shopping
ByChristina X. Wood and Erica Gerald Mason
When you are shopping for gifts, it's tempting to just buy everyone a Tesla — but someone would have to pay for that. Since there are only about 2,500 billionaires in the world who can entertain that sort of frivolity, chances are you might be more interested in budget-friendly buys. Yes, the rest of us like to keep the price tag of gifts down to something that won't bankrupt our cute little bank accounts. That means we have to be clever. Instead of buying the obvious luxury automobile, we have to think hard about what people need or want, and then find something they wouldn't think to get for themselves (even if it's within their budget). That takes research. But I've got you covered. If you're cheap but want to give good gifts, you'll love these 65 things.
When your friends are drinkers, that's pretty easy. Everyone wants a wine opener that's also a hilarious corkscrew-leg pirate with a shoulder parrot, right? Tea drinkers also make this gift-shopping conundrum a bit simpler, because everyone who loves a cuppa will appreciate a big mug that makes brewing loose-leaf tea an easy ritual. But sometimes, you may want to go a little dark. Since we're living in apocalyptic times, why not help your friends gear up for it? A solar-powered phone charger with flashlight is just the thing.
I've got 62 more of these, so read on and solve your gift-buying problems right now.