Creative Waco wins $250,000 arts grant for COVID-19 recovery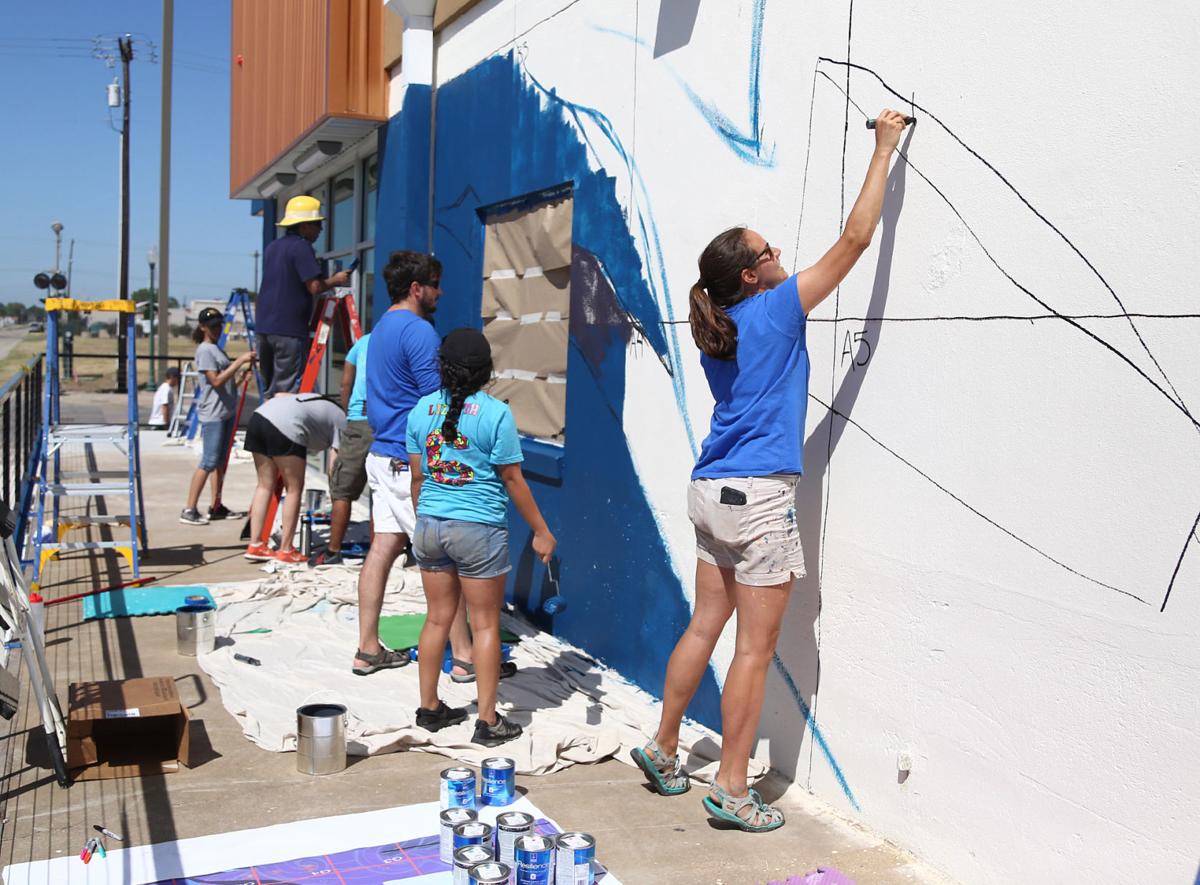 The National Endowment for the Arts has awarded a $250,000 grant aimed at pandemic recovery efforts for the arts to Waco arts nonprofit Creative Waco.
Director Fiona Bond said the money is "a game-changer" in moving the arts community beyond a survival mode during two years of COVID-19 disruptions.
Waco joins Austin, Dallas and El Paso as the Texas cities receiving the National Endowment for the Arts funding, part of a national $20.2 million award from the American Rescue Plan intended to stimulate arts and cultural recovery through underwriting new work or programs. Creative Waco will distribute the money to local organizations, artists, musicians and projects over the next two years.
Bond said she was doubly delighted at the news, both for the funding to boost local arts efforts and the fact that Waco was among the few Texas cities winning a grant.
"We are absolutely thrilled. We're really honored," she said.
Waco's broad support for the arts, from local governments to businesses, is catching outside attention, Bond said.
"We are increasingly on the map," she said. "There are so many sectors in Waco to partner with the arts to make a difference in people's lives."
That outside attention is likely to increase over the next two years with another bit of Creative Waco news: Bond's recent selection to serve as president and chair for the statewide arts advocacy group Texans for the Arts.
The National Endowment for the Arts grant will fund initiatives that will support economic recovery from the pandemic, efforts to reconnect people in the community, inclusion of traditionally underrepresented communities and develop or support artistic talent.
Part of the grant, $50,000, is earmarked for project administration and reporting, with compulsory training for local administrators before they can start distributing the funds.
Bond said local grants funded by the federal grant will look to arts entrepreneurship and business development as an important emphasis, pointing to Creative Waco's recent Greenhouse Program that helped incubate the start of 17 arts-related McLennan County businesses over the last few years.
The Waco arts organization actively worked to help artists and arts organizations as businesses and venues closed or worked with restrictions intended to slow community transmission of the coronavirus. Programs included Make It In Waco, which built an online marketplace for Waco artists and craftspeople; the Waco Masks campaign that hired local artists for public service messaging; a "Destination Waco" television show; administration of $50,000 in city funding for COVID-19 support in the arts community; and Creative Waco's Arts Match Program of local arts grants.
Bond said those programs helped keep COVID-19 from devastating the Waco arts community as it has in other cities. Support from city and county government, organizations and businesses also has been crucial in creating a resilient local arts ecosystem, she said.
The National Endowment for the Arts grants over the next two years will help the arts community go beyond survival to build forward into a creative, innovative future, Bond said.
Subscribe to our Daily Headlines newsletter.