ChiaRabbit, a new cryptocurrency news site inspired by Brahm Cohen's Chia Coin, has been launched. It provides an unbiased view of eco-friendly industry reports and events in the crypto world.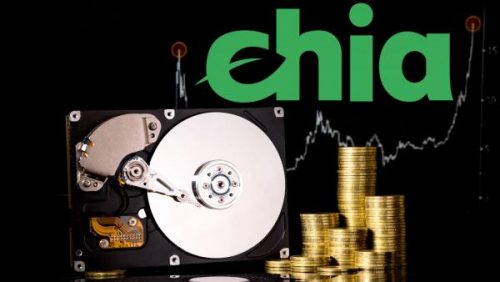 Woodland Park, United States – February 27, 2022 —
The new website, which is accessible to a worldwide audience, offers regular news stories, informational articles, and state-of-the-industry reports for people interested in learning about eco-friendly cryptocurrency investments.
For more details, please visit https://chiarabbit.com
The launch responds to one of the most pressing concerns surrounding the industry in present times. With the high energy usage required for cryptocurrency mining said to be contributing towards climate change, more and more individuals are looking for information on how to invest sustainably.
The environmental concerns of investors have led to a surge in the development of eco-friendly cryptocurrencies; ChiaRabbit's inspiration Chia Coin, for instance, claims to use 0.16% of the annual energy consumption of Bitcoin. With this increase in the development of sustainable cryptocurrencies, ChiaRabbit aims to ensure that investors are as informed as possible about their options.
The website is tailored towards individuals looking to invest wisely and make a profit without harming the planet. ChiaRabbit provides news and information about green cryptocurrency via frequent unbiased articles, allowing readers to make their own informed decisions about a potential investment.
The portal is expected to release an Environmental Mission Report for Cryptocurrency Farming and Mining Eco Basics in early 2022. Articles on the site range from information about specific eco-friendly cryptocurrency options, to general environmental crypto news.
ChiaRabbit is not limited to crypto experts. For those new to cryptocurrency, the website offers a free beginner's guide to Crypto and DeFi (Decentralized Finance). Readers can access the guide by signing up with their name and email address, and will then receive a copy via email.
Readers are also kept up to date with cryptocurrency prices through a chart found on the ChiaRabbit homepage, further allowing for informed investment.
With its recent website launch, ChiaRabbit provides a helpful contribution to the conversation around sustainable cryptocurrency investment.
According to a spokesperson for the site, "We are excited to launch ChiaRabbit, a website that offers an impartial view for people looking to invest wisely and make a profit from crypto in a way that benefits both their investment portfolio/wallet and the planet at the same time."
Interested parties can find more information about environmentally friendly cryptocurrencies by visiting https://chiarabbit.com
Disclaimer: The information provided on this page does not constitute investment advice, financial advice, trading advice, or any other sort of advice and it should not be treated as such. This content is the opinion of a third party and this site does not recommend that any specific cryptocurrency should be bought, sold, or held, or that any crypto investment should be made. The Crypto market is high-risk, with high-risk and unproven projects. Readers should do their own research and consult a professional financial advisor before making any investment decisions.
Contact Info:
Name: Catherine Birkelo
Email: Send Email
Organization: Enlightened Products Network
Address: P.O. Box 477, Woodland Park, CO 80866, United States
Website: http://www.chiarabbit.com
Release ID: 89065853
COMTEX_403181183/2773/2022-02-27T09:15:47