Cargill general manager a Waco trailblazer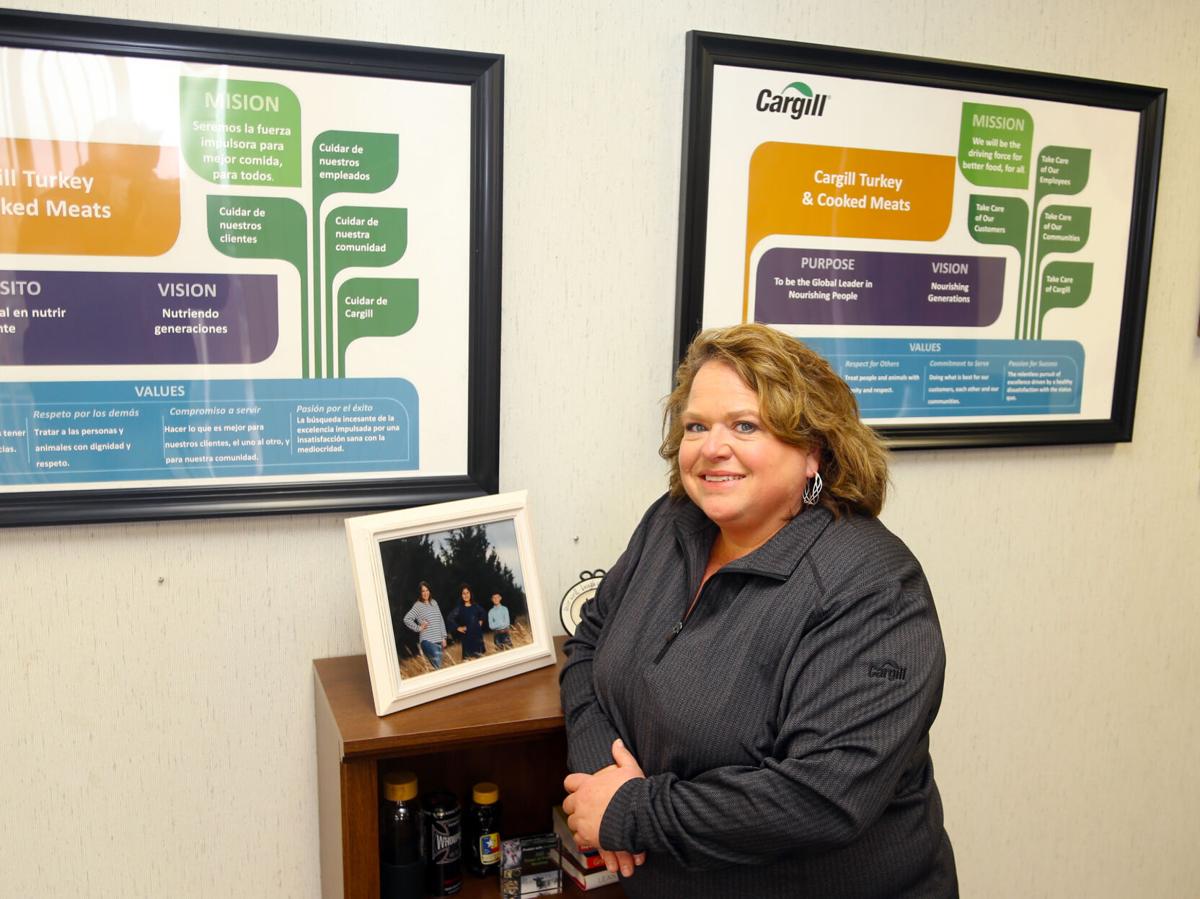 As the first woman general manager at Cargill's Waco protein processing plant, Stephanie Peters is a trailblazer.
She sees herself as a problem-solver.
"I've just always been somebody who enjoys solving the problems of each day," she said. "And every day has its challenges."
That's especially true when you're the person in charge of hundreds of employees of a major food processor.
She's been general manager at Cargill since October 2020, ascending to the top position after nearly 29 years at the same plant.
That too is a rarity, she notes, as most managers tend to move around and find positions at other Cargill plants.
The Waco native said she feels blessed to have been able to continue to work and raise her family here. She and her husband Aaron have three children, two teens — a boy and girl — and a married daughter with their first grandchild on the way.
Peters attended University Middle and High schools and earned a degree in agriculture business and management from Sam Houston State University before returning to Central Texas.
While she's been general manager a little more than a year, she half-heartedly jokes that that past year felt more like a decade at times.
It was an especially busy and challenging 2021, she said, with two project startups, a major computer project, the February ice storm, and of course, everyone's albatross, COVID-19.
As a food-processing plant, Cargill has had to remain hyper-vigilant with its health protocols to keep all its employees safe, she said.
"It's felt never-ending," Peters said. "You think you're coming out of the worst of it and then cases spike again."
Peters has moved through the ranks during her nearly three decades at the plant.
Over the first 21 years she served as purchasing, inventory and product costing manager. Those weren't initially all together, but she added those roles as the need required.
"I was on the purchasing side when Cargill bought Plantation Foods in 1998 and then I got into inventory," she said.
"I had a boss who when an issue arose I had to go to the floor and find out what the problem was before bringing it to management," she said. "It was about getting involved and figuring out the problem."
She added the duties of project costing when the person in that role left.
After that she became accounting and finance team leader from September 2014 to December 2017, then operations manager until her promotion to general manager.
"As a general manager you're able to touch every aspect of our business, whether it's maintenance, engineering, the financial side, health and safety …"
She uses all the skills from her years of experience to oversee a plant that moves out 1.5 million pounds of product a week, she said.
Peters says she didn't really give much thought to the idea of being a role model for other women, until she starting thinking back to the early 2000s when she'd be in management meetings and realized she was the only woman there.
"Why was I at the table? It was because of my interest, knowledge and experience," she said.
Peters added that she is proud of Cargill's support of projects like the Leading Waco Women summits sponsored by the Greater Waco Chamber of Commerce, area FFA and 4-H members and their livestock, and McLennan County Pack of Hope, which provides food for nutritionally challenged students.
Peters considers her role as general manager as also being an overall team leader for the plant.
"I see myself as someone who brings people along, who provides that encouragement and allows them to believe in themselves," she said.
Her family raises cattle and Peters loves living in the country. Long walks in the pasture and watching the sunset in addition to being outdoors with her family bring her a sense of peace, she said.
That serves her well because running the plant has its own challenges to address.
"Every day brings something new," she said. 
Get local news delivered to your inbox!