For many Coweta County parents returning to work after COVID-19, finding safe, affordable child care grows more difficult by the day.
Until the pandemic shuttered schools and ushered in "The Great Resignation," one of Coweta's most successful after-school programs had managed to level the playing field and close the achievement gap for many of the county's underserved students. Unfortunately, due to the severe staffing shortages in the current workforce, the Boys and Girls Club is finding it difficult to fulfill its mission.

For more than 160 years, The Boys and Girls Club of America has focused solely on child development. "Our mission," said board member David Farmer, "is to enable all young people, especially those who need us most, to reach their full potential as productive, caring, responsible citizens. To accomplish this, we need several talented, creative individuals who are committed to our core principles of character development, academic excellence and healthy living."
"We are so much more than an after-school program," said Lauren Odom, the executive director of both the Howard Warner Boys and Girls Club, located on Savannah Street, and the Newnan/Coweta Boys and Girls Club, located on Wesley Street. "We provide educational and recreational programming until 8 p.m. each day for parents who work nontraditional hours, offer nutritious meals and foster an environment where all our youth feel safe and secure to dream, discover and develop. Our programs focus on helping kids succeed in school, live healthily and become leaders."
"The Boys and Girls Club serves youth from 6-18 years of age, seeing them through their entire academic career — it's been proven that participation in the club improves high school graduation rates and increases the number of at-risk youth who go on to obtain some kind of post-secondary education," said Farmer. "I feel like, while I don't know who dropped out of the workforce or why, they need to know that there are jobs to come back to that not only pay a decent wage but allow them to bring their individual gifts and interests to the table, and to make a significant impact in the lives of the children and youth in our community."
Odom agrees. "What I'm looking for are candidates that are passionate about developing the whole child. That can look like teaching them STEM or art. That can look like helping out in our garden, or assisting a child with his homework, or playing board games or basketball. There are so many ways to make a difference, and we will work with you and your talents and interests. We also offer a signing bonus, tuition reimbursement and 401k matching. There are discounted after-school care rates and free summer camp offers for candidates with children of their own."
Farmer said that the club ideally needs about 20 more part-time and full-time staff members between the two locations, in roles that range from program instructors to academic support coaches to health and physical education teachers to bus drivers.
"There is such a diverse population out there who could make a difference and earn a decent wage doing it. Everyone from retirees to stay-at-home moms to college students has something to offer our kids," said Farmer.
Odom said, "This job isn't for everyone, but it is for anyone. We are looking for people who are committed to developing the entire child throughout his or her entire academic career, to build them up and encourage them to achieve what they previously thought was impossible."
Odom and Farmer both hope that, as staffing levels grow, they can also increase program membership. "We serve so many families that enroll their children because we can provide so much more than child care," said Farmer. "Our clubs are so diverse — we have children from all different socioeconomic backgrounds, of all ethnicities and genders and ages. But the one thing all these families have in common is a desire to see their children succeed, and we take that work incredibly seriously."
Odom concurs. "Between our two locations, we are able to provide comprehensive care to 72 children. We provide transportation to our clubs from Welch Elementary, Ruth Hill Elementary, Jefferson Parkway Elementary, Atkinson Elementary, Elm Street Elementary, O.P. Evans Middle, Smokey Road Middle and Newnan High School. Children who have Amerigroup insurance can enroll at no cost, and we offer sliding scale tuition. We don't turn any family away due to the inability to pay."
"We offer an evening meal, homework help and tutoring, so that when parents pick their children up, they are fed and homework is finished, and they can spend the evening with their kids without so much rushing around. We have character and leadership development and training, and when the kids are old enough to work, we have partnerships with local businesses like Old Navy, so that they can get their first job and really flex those skills out in the world. We take them on college visits and teach them budgeting skills and financial literacy. The future of each child we care for matters deeply to us," said Odom.
Farmer agrees. "The kids are the mission, and we're hoping the right people will read this and feel a calling to help."
For more information about career opportunities with the Howard Warner or Newnan/Coweta Boys and Girls Club, visit https://www.bgcma.org/careers . To learn more about program enrollment, call 678-423-0409.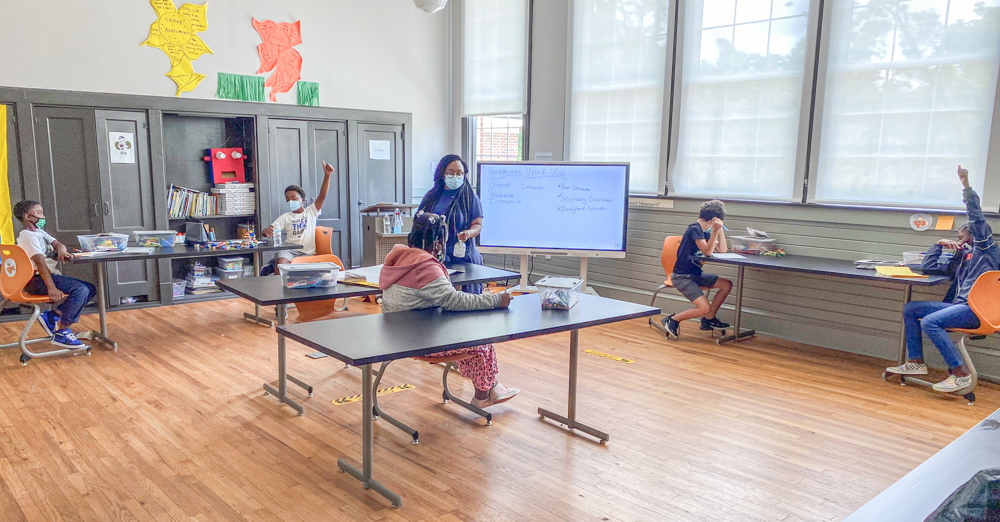 The Boys and Girls Club provides academic coaching and homework assistance at both its Howard Warner and Newnan/Coweta locations.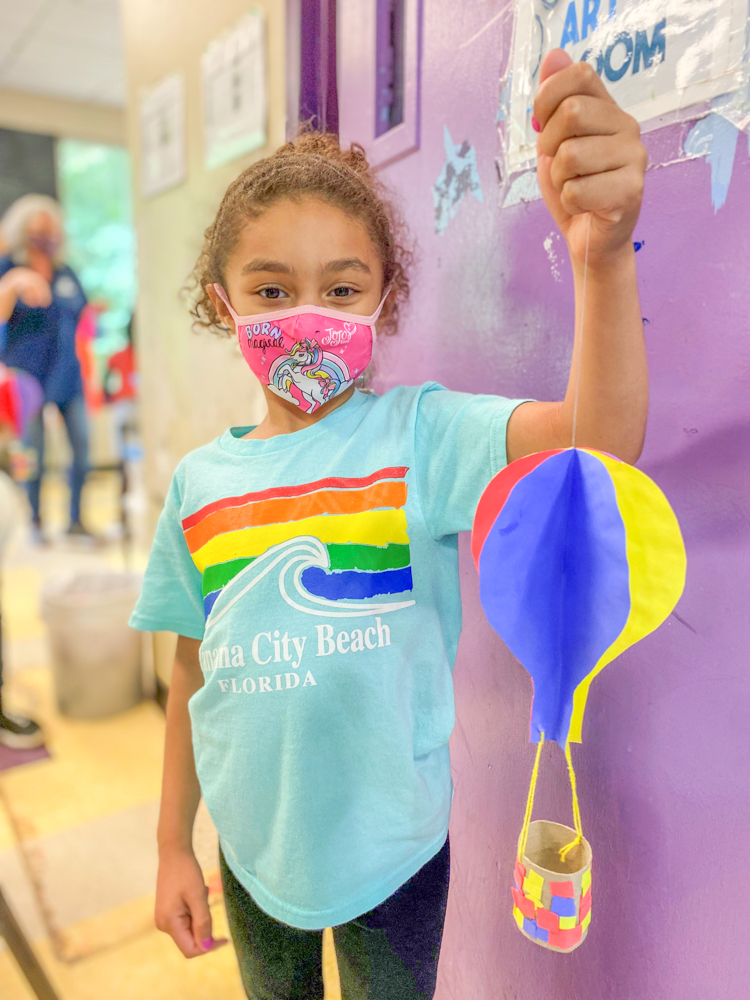 A Boys and Girls Club participant proudly displays an art project crafted during the program.