Bohanon expected back for Sugar Bowl, Shapen out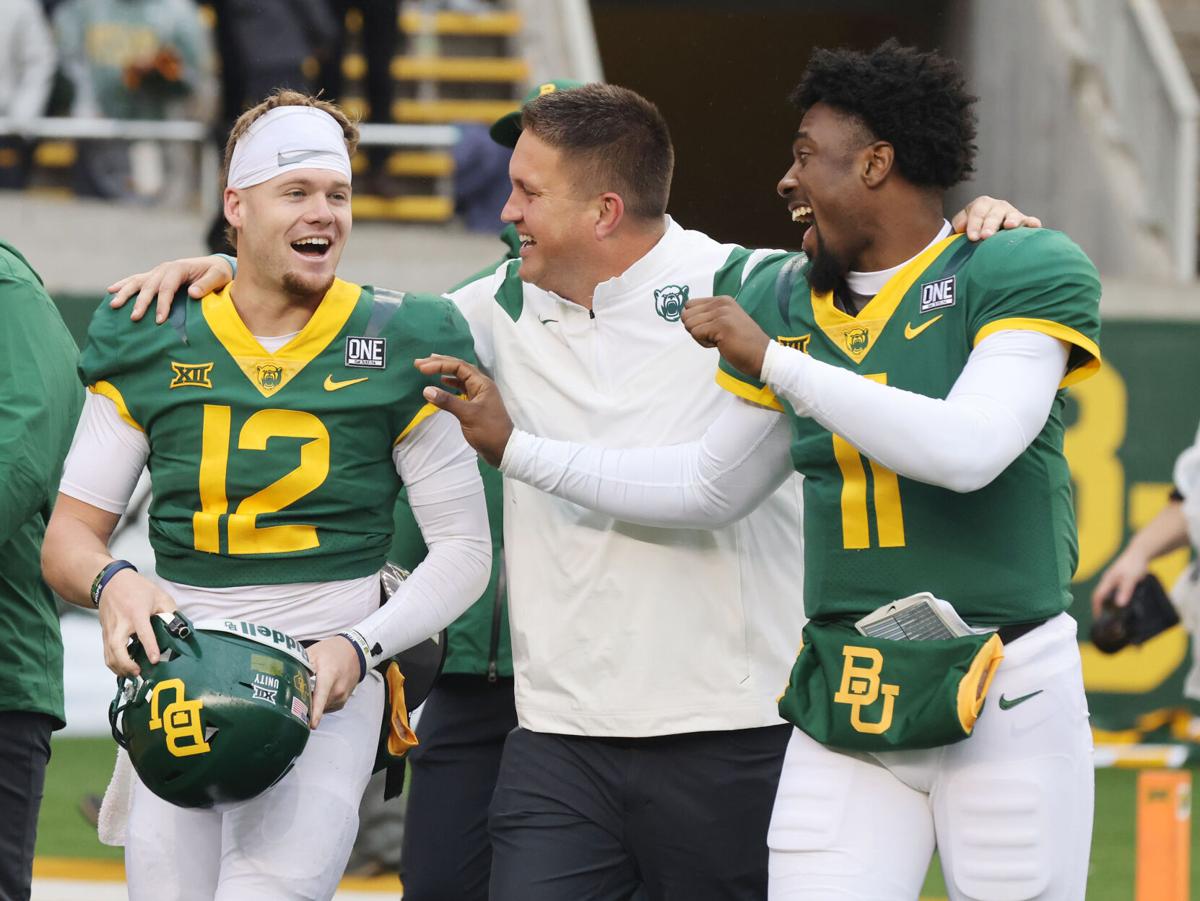 Baylor starting quarterback Gerry Bohanon is expected to return for the Sugar Bowl, but Blake Shapen likely won't be ready to play against Ole Miss on New Year's Day due to a shoulder injury.
Baylor coach Dave Aranda has seen Bohanon make strides in both his passing and running abilities since he suffered a hamstring injury late in the first half of the Bears' 20-10 win over Kansas State on Nov. 20 in Manhattan.
"Gerry's been good," Aranda said during Monday's virtual press conference. "He's been throwing the ball better and better. Toward the end of the week, he was at his best, and I'm just anticipating him taking off from there. I think confidence-wise very strong, able to run and open up and do all the things we've been accustomed to seeing him do. So I'm excited for him and his opportunity."
Shapen stepped in to help Baylor finish off the win over Kansas State before making his first college start in Baylor's 27-24 win over Texas Tech to end the regular season on Nov. 27 at McLane Stadium.
Shapen was named most outstanding player of the Big 12 championship game after throwing for three touchdowns in the Bears' 21-16 win over Oklahoma State on Dec. 4 at AT&T Stadium in Arlington.
However, the redshirt freshman quarterback injured his shoulder during the game and has not been practicing, and Aranda doesn't expect him to recover in time for the Sugar Bowl.
"Blake has not been participating," Aranda said. "He's still recovering from a shoulder injury, and we're not anticipating having him. I applaud both Gerry and Blake for how they've handled all of it, and the type of teammates that they are, the model of what a teammate should be."
Aranda said Baylor is also getting freshman quarterback Kyron Drones ready to play if needed.
"I feel real good about Kyron," Aranda said. "He's really taken to the added responsibilities and reps, and has attacked it. He hasn't shied from it one bit. I think his work ethic has always been one of his better attributes, but I think it really stands out now. I'm excited about his progress and his potential for sure.
"As it relates to this Saturday, we've got a really good game plan for him that includes a lot of the things we're doing with Gerry, and then there are a few specific things just for him if he were to find himself with much time on his hands there."
Get local news delivered to your inbox!