Ryzen PC builders are blessed because they only have to deal with one socket across all potential motherboards: AM4.
Ever since Ryzen's introduction with their 1000 series, the socket type AMD has committed to is AM4, and that's true even today with the latest 5000 series Ryzens. This is a stark contrast the the building experience with an Intel CPU, where a builder has to account for numerous socket types across every generation of Intel CPUs.
Despite this obvious luxury, not every motherboard that meets the requirements for a Ryzen CPU will meet the requirements of the user. That's why we have this list of the best Ryzen compatible motherboards that takes into account price, features, and chipset, starting with the budget friendly boards.
Best budget friendly Ryzen motherboards
The first motherboard on the list is the ATX form factor AORUS Elite by Gigabyte. This motherboard features four RAM slots, one NVMe M.2 slot, HDMI connectivity, and support for up to 3rd generation Ryzen CPUs. For 4th generational support for the Ryzen 5000 series, you'll have to use a selective beta BIOS update, which would normally be a hassle. Thankfully, Gigabyte has introduced a handy feature to make 5000 series CPU compatibility a walk in the park: Q Flash Plus.
Q Flash Plus allows users to take a flash drive with the BIOS update files and update the functionality without the need for a previous generation CPU. If you're planning on using a 5000 series Ryzen CPU in tandem with this A520, the Q Flash Plus is an invaluable tool to have.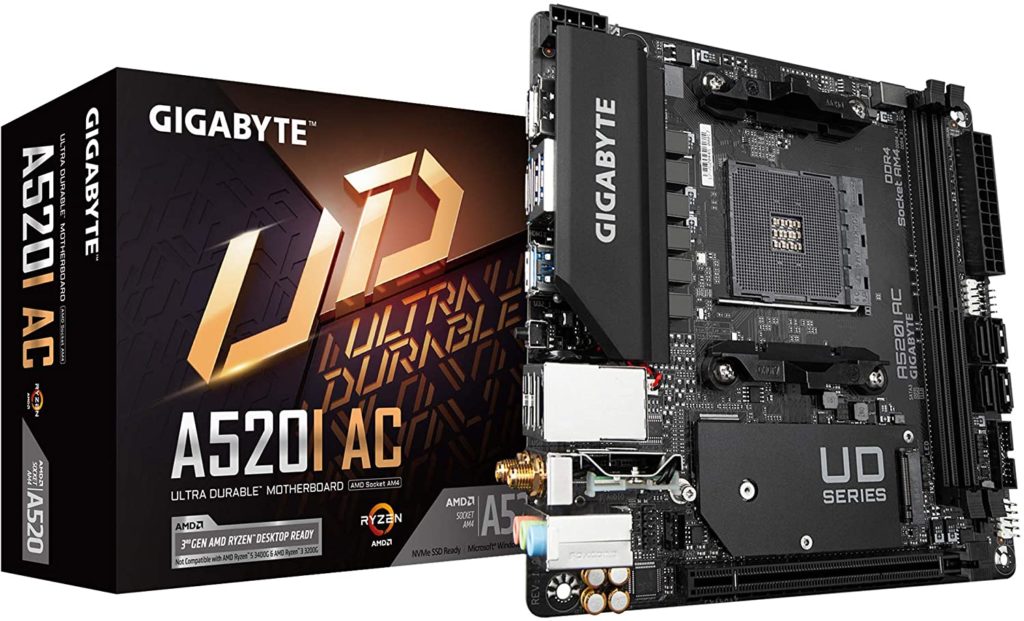 For those looking to build a Ryzen PC that's compact and efficiently uses space, the Mini ITX variant of the A520 is the perfect budget motherboard. This board saves space by making use of only two DIMM slots that support dual channel memory and one PCIe x16 slot.
Despite these lean design choices, this A520 retains an M.2 slot for storage along with four SATA3 ports for HDDs or SSDs. This, combined with the fact it boasts the Q Flash Plus functionality for Ryzen 5000 users means that its an attractive, and convenient, option for those looking for cheap, compact motherboard.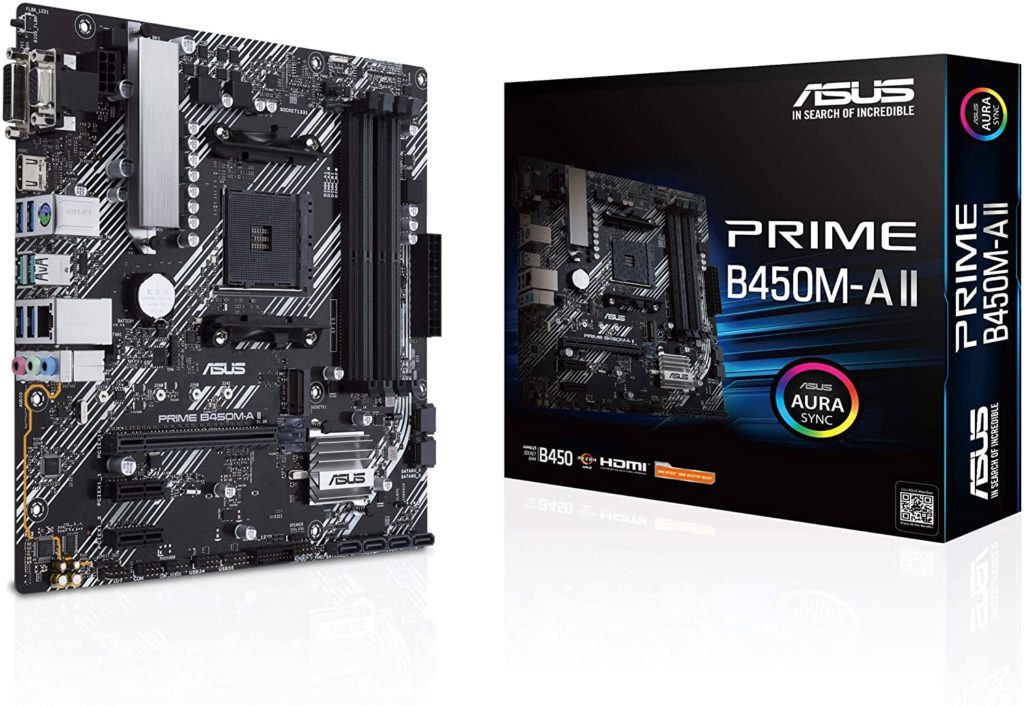 The ASUS Prime B450-M A II represents a good middle ground between the previous two options. This motherboard is a micro ATX that reduces space used by compacting the PCI lanes and CPU socket. It's great for PC builders who want a smaller PC build, but it's not well suited for larger GPUs, particularly the higher end RTX 3000 series cards.
This motherboard features four DIMM slots for RAM, five PCI lanes, six SATA ports, and an NVMe M.2 slot. The B450 chipset is compatible with all Ryzen CPUs after a BIOS update. The ASUS Prime B450-M A II does not feature the same Q Flash Plus functionality that the previous entries do, which means that you'll need a 3000 series Ryzen CPU or older to upgrade this motherboard into 5000 series compatibility.
Best mid-range Ryzen motherboards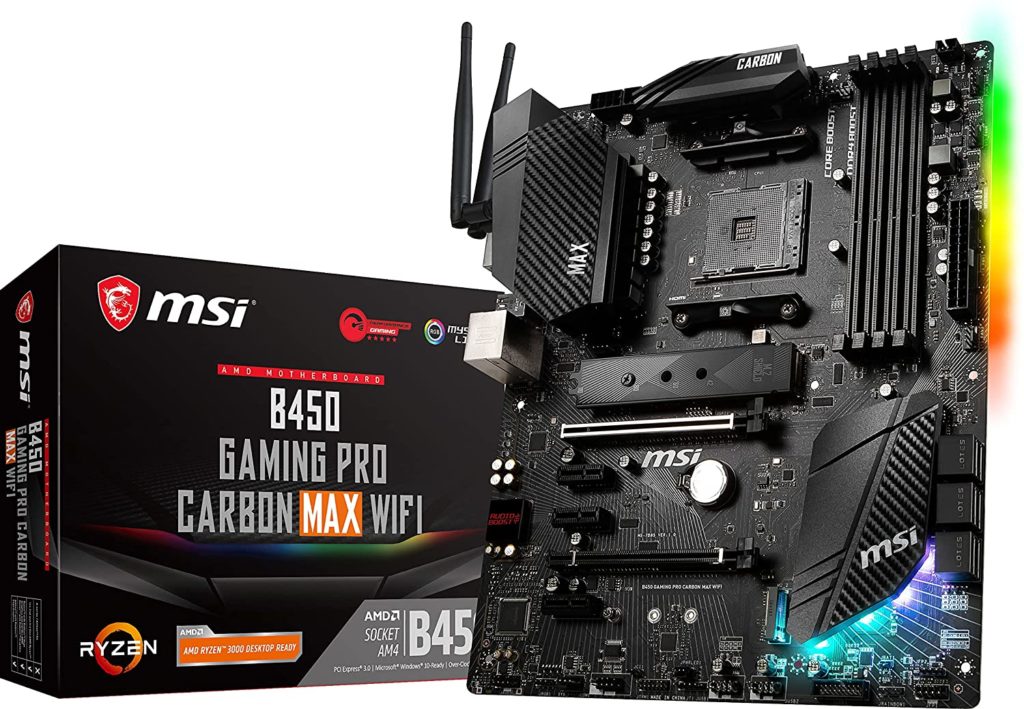 The more expensive the motherboard, the more features on offer. Take MSI's B450 Gaming Pro Carbon Max. This ATX motherboard has four DIMM slots with a max frequency of 4133 MHz. It also boasts six SATA ports for extra storage, two PCIe x16 lanes for GPUs, and three PCIe x1 lanes for extra hardware such as Ethernet or Wi-Fi cards.
As with all B450 motherboards, Ryzen series 3000 CPUs and older are supported natively, with the 5000 series Ryzen CPUs supported after a BIOS update.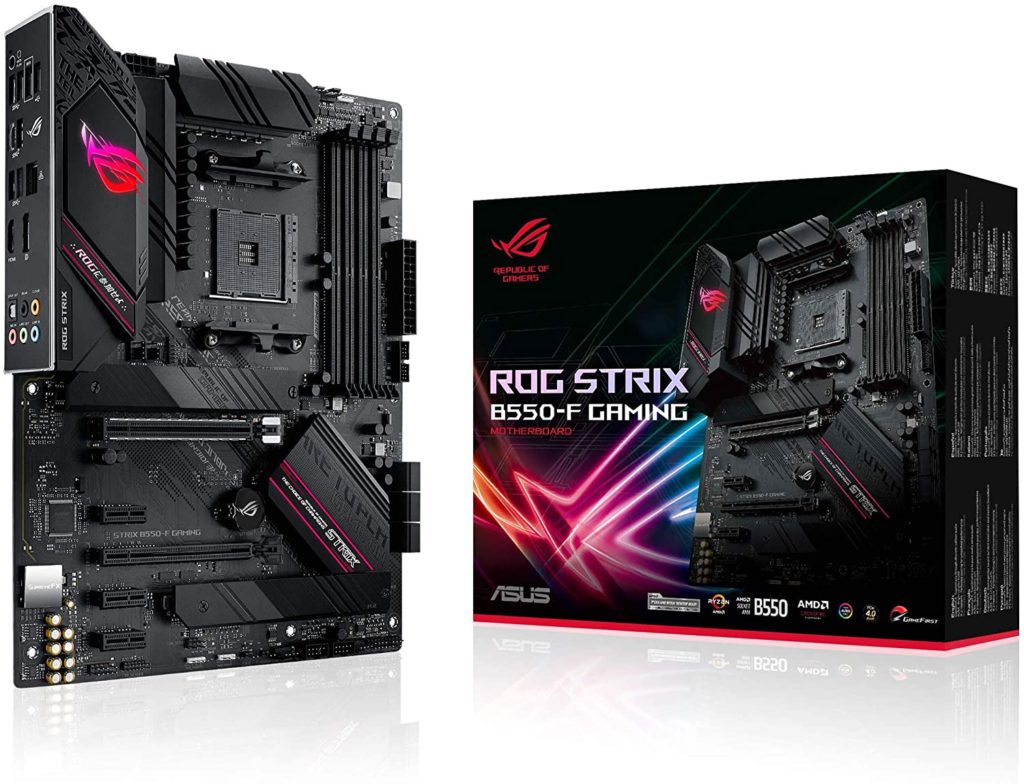 Another ATX option in the mid price range is the ROG Strix B550-F. This motherboard features four DIMM slots with dual channel support for extra RAM performance, two M.2 slots with PCIe 4.0 support, and five PCIe slots, two of which are x16.
Some reasons you might choose the B550-F over the B450 Gaming Pro include the fourth generation PCIe M.2 slot, fourth generation PCIe x16 slot, and native support for 5000 series Ryzen CPUs. But if you're not investing heavily in M.2 NVMe drives, and you're not grabbing a 5000 Ryzen CPU just yet, MSI's B450 Gaming Pro Carbon Max offers more value.
Additionally, the B550-F doesn't support Ryzen APUs, so if you plan on using Ryzen with integrated graphics, definitely skip this one.
Best high-end Ryzen motherboard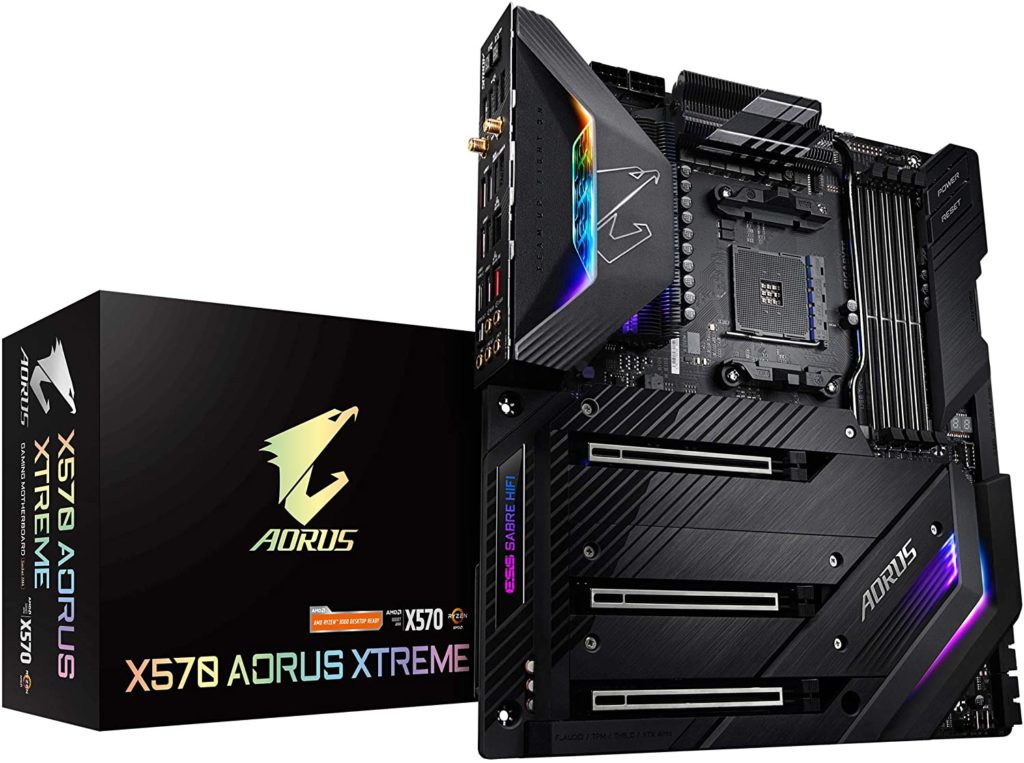 As with most tech products, there's always a point of diminishing returns. The X570 motherboard represents that in spades. The X570 AORUS Xtreme by GIGABYTE is a motherboard that has a ton of things going for it—along with an extravagant price tag to match.
First, the positives. X570 boards natively support all third and fourth generation Ryzens, which means Ryzen 3000 and 5000 series CPUs and APUs will function on this motherboard. Additionally, GIGABYTE has created functionality for certain older Ryzen models in the 2000 series, which can be verified through their website. If you want a board that can run just about anything, and has the power to properly tackle overclocking, the AORUS Xtreme is it.
It also boasts four DIMM slots supporting RAM frequencies of up to 4400MHz, three PCIe x16 slots (x16, x8, and x4), and supports AMD Quad-GPU Crossfire, just in case you're willing to pay up for multiple GPUs. On top of this, users of the X570 AORUS Xtreme will benefit from three PCIe 4.0 M.2 slots, which means a hefty amount of speedy storage can all be localized onto the board for clean looking builds.
The benefits speak for themselves, but what about the downsides? Namely, the cost: Most people would assume such a high price point would mean that they are paying for future proofing their hardware, but this isn't the case with X570 motherboards at all. AMD's next line of Ryzen CPUs, the 6000 series, will be based on AM5, AMD's next-generation motherboard platform.
That means you won't be able to upgrade the AORUS Xtreme to support the new 6000 series—and those CPUs won't be supported by any of the other motherboards on this list, either. So despite the incredible current benefits, investing in the X570 platform now is an extremely expensive choice.