ASUS has officially teased its new lineup of laptops, confirming that the Tianxuan 3 series gaming laptops will be officially announced on 11th February in China.
Further, the company has also revealed that the popular virtual group A-SOUL will serve as the ASUS Tianxuan series' brand ambassador. The group consists of five idols — Ava, Bella, Carol, Diana, and Eileen.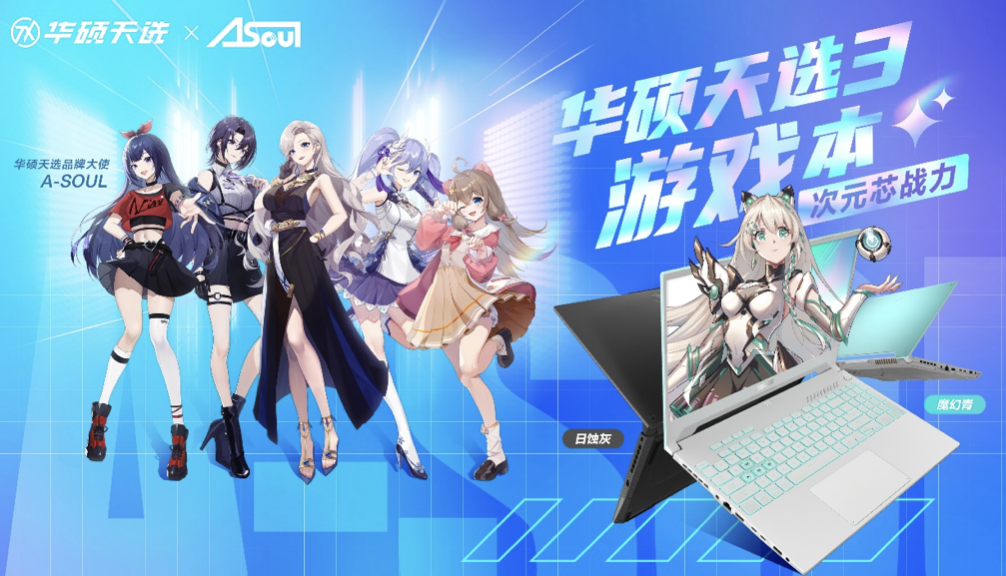 The company has also confirmed that the brand's own "Heavenly Chosen Ji" will join the A-SOUL group to form "Heavenly Chosen Tong Meng" and more details related to this development will be revealed at the official launch event on 11th February.
Coming to the ASUS Tianxuan 3 series gaming laptops, even before the official launch, the company has now started taking reservations for laptops in China. The product's landing page on JD.com has revealed some key details about the upcoming laptops.
As for the configuration, the upcoming gaming laptops under this new series will come powered by the Intel Core i7-12700H processor, which brings six large cores and eight small cores, with a turbo frequency of up to 4.7GHz.
The device will come packed with 16GB of 4200MHz DDR5 RAM and 512GB of PCIe 4.0 SSD storage. The laptop will also have Arc Flow fans to keep the temperature in check.
It will have a 15.6-inch Full HD and 2.5K display with support for a 144Hz and 165Hz refresh rate. It will likely have support for NVIDIA RTX 3050, 3050 Ti, 3060, and 3070 dedicated graphics card and will have support for output to multiple types of displays. The laptop offers RGB Keyboard, Dolby Atmos sound, and more.
RELATED: